UFC 265 - Lewis vs Gane Predictions & More
August 5, 2021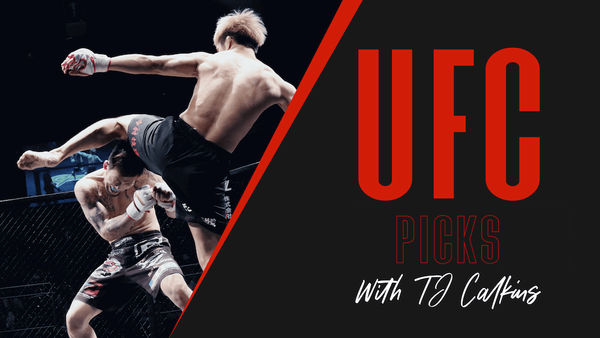 UFC 265 comes at us live from Houston, Texas this Saturday. The prelims kick off at 6PM EST with the main card at 10PM EST on ESPN+ pay per view.
We are coming off the heels of a dreadful fight night card that snapped a multi week winning streak, and one that was something of a disaster in general. Last week's card started with 15 fights. Six fights were cancelled, one was then uncancelled and the co-main event was changed four times, more than I can ever remember on any other card. With last week's unmitigated disaster behind us, let's look ahead to UFC 265.
UFC 265 took a major blow on star power when it lost the women's bantamweight title fight between Amanda Nunes and Julianna Pena. While Nunes was going to jog right through Pena in a non-competitive fight, the loss of Nunes star power hurts the card. The main event for the interim heavyweight title is already underwhelming, as Ciryl Gane takes a leap upwards and takes on Derrick Lewis. More on this fight in a bit, but Houston native Derrick Lewis will bring more excitement to Houston locals than he will to MMA fans in general.
The remainder of the card has some very bright spots, particularly leading into the main event. The Jose Aldo vs Pedro Munhoz and Vincente Luque vs Michael Chiesa fights are fantastic. Song Yadong vs Casey Kenney also has a high probability of entertaining. The prelims give us a fun matchup between Bobby Green and the emerging Rafael Fiziev. We also likely get to see another fun finish from early finish or bust fighter Alonzo Menifield. Even with these attractions, the card reads more like a high end Fight Night card than it does like a numbered pay per view event.
The main event will not bring a wager as Ciryl Gane is a prohibitive -370 favorite. Gane has every advantage in MMA over Lewis, save for power. Essentially every Derrick Lewis fight is the same, and he needs a knockout to win, and this one will be no different. Lewis will not have volume, cardio or grappling advantages. He will simply need to land the one bomb to put Gane out if he is to win. We have seen this same scenario before and Lewis has come through against the likes of Volkov and Blaydes, but Gane is a bit more reserved. Gane has already faced some criticism for not putting on the most exciting fights, and we could be in for another snoozer if and when he keeps himself out of danger but wins as a point fighter. If you are hell bent on betting this fight, the only wager that brings any value at all is the Derrick Lewis via KO line of +450. This is Lewis only path to victory and while it is not the most likely outcome, it does present value.
On to our betting picks for the card. We will have four bets, none of which bringing any considerable risk. We will have two small minus figures and two plus figures on the night, so let's get to them.
Jose Aldo -120 vs Pedro Munhoz
Fight is at 135 lbs and is +135 to end inside the distance.
Betting Pick: Munhoz +100
Tecia Torres -135 vs Angela Hill
Fight is at 115 lbs and is +240 to end inside the distance.
Betting Pick: Torres -135
Alonzo Menifield -245 vs Ed Herman
Fight is at 205 lbs and is -330 to end inside the distance.
Betting Pick: Menifield ITD -150
Manel Kape -200 vs Ode Osborne
Fight is at 125 lbs and is -110 to end inside the distance.
Betting Pick: Osborne +170
👊 Ciryl Gane via decision over Derrick Lewis
👊 Vincente Luque via submission over Michael Chiesa
👊 Casey Kenney via decision over Song Yadong
👊 Rafael Fiziev via KO over Bobby Green
👊 Drako Rodriguez via decision over Vince Morales
👊 Jessica Penna via decision over Karolina Kowalkiewicz
👊 Anderson Dos Santos via submission over Miles Johns
👊 Victoria Leonardo via decision over Melissa Gatto
👊 Johnny Munoz via decision over Jamey Simmons
Note: There were a handful of these fights that were close to being plays. Those would be Kenney, Fiziev, Rodriguez and Dos Santos.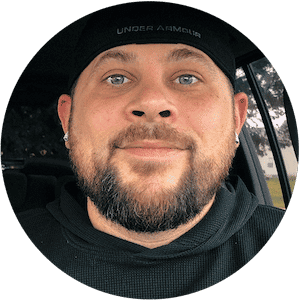 TJ Calkins
TJ Calkins was raised in a gambling loving household. He knew how to handicap horse races and follow line movements well before his tenth birthday. While sports betting remained a passion into adulthood, poker and Daily Fantasy Sports also became passions and remain as such today.