UFC 257 betting picks and predictions
January 21, 2021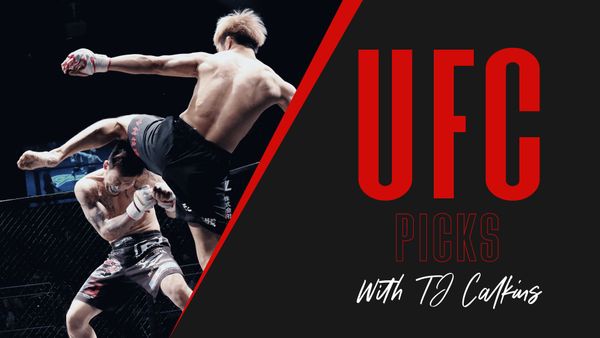 It has been a fun ride this week, with three cards in eight days on Fight Island. Of course the best is yet to come, as the three card stretch is capped off with the UFC 257 pay per view extravaganza.
There are certain phrases UFC fans wait to read and write, and "the return of the Notorious Conor McGregor" would top that list. It is a treat to have Conor back in the octagon, and he will be facing quite a stiff test in the always entertaining and completely elite Dustin Poirier in the main event. Sadly that betting line is too wide to make a play against Poirier, but this will be a treat to watch and there are plenty of betting plays on this card.
Additionally, we get the debut of Michael Chandler in the octagon against Dan Hooker in a phenomenal co-main event. The Pay Per View portion of the card is also carried by two strong matchups in the women's flyweight and strawweight divisions, and we will have a play on one of those fights.
We will have five UFC plays in totality, and as always there will be a prediction for the remaining fights. Let's get to the bets.
UFC 257 Preview and Betting Picks: Poirier vs. McGregor 2 and MORE
Dan Hooker -125 vs Michael Chandler
Betting Play: Hooker -125
Fight is at 155 lbs and is -130 to end inside the distance.
It's a treat when this fight gets made and it is not a main event. We get the UFC debut of Michael Chandler, and ultimately a litmus test of where he fits in and belongs in the lightweight division. With Dan Hooker having proven he is only a tick below the elite of the division, a win over Hooker would put him in the title shot conversation, and it needs to be said, there is no time to waste if Chandler is going to get a shot at the top spot, as he is 34 years old.
Chandler is a high end wrestler and sound striker, that relies on power over volume in the striking department. He does have thunder in his right hand, but he will likely have a lot of difficulty getting a KO over the highly durable Hooker. Hooker's style is one that absorbs damage to pass it out at a higher rate, and that will catch up with him eventually, but not at this point of his career. Hooker is the longer, better and busier striker, and I see him having quite an advantage in the standup. He will have 4" of both height and reach, matches Chandler in the power department and will certainly have the volume advantage as well. Hooker is quite durable while Chandler is not, and I see a fairly large discrepancy in the standup portion of this fight.
With the standup likely not going his way, Chandler will have to resort to wrestling, but Hooker also presents danger there. His traditional takedown defense is not necessarily his go to, as he uses knees up the middle and submission attempts in scrambles to try to end the fight or reverse the position or stuff the takedowns.
In totality, this is a stylistic plus for Hooker, and I believe this line should be wider. While a finish is in play, the flat line on Hooker is certainly the best value and our point of attack.
Amanda Ribas -320 vs Marina Rodriguez
Betting Play: Ribas ITD +210
Fight is at 115 lbs and is +155 to end inside the distance.
I personally perk up every time Amanda Ribas is scheduled to fight. She is well on her way to championship competition and by any account, is a phenomenal person as well. If a person is capable of glowing, that's her. This matchup will likely be the first time in her UFC career that she enters a fight in which she is not the better striker. There is no shame in that, as Marina Rodriguez is quite a high end striker. While I believe Ribas will be competitive in the striking exchanges, she will not win this fight in the standup.
Where she will win is on the floor. In a division that has Mackenzie Dern in it, I believe Ribas to be the division's best grappler, and she will absolutely have her way on the mat with Rodriguez. While the takedowns may not come simply, they will come and it likely only takes one for Ribas to get a ground and pound or submission finish. Rodriguez has had her fair share of difficulties being taken down in fights, and against far lesser competition than Ribas, the hole in her grappling has seen her earn a loss and two draws.
While the -320 flat line is more than I'm willing to pay in most spots, the ITD line on Ribas is an absolute screaming value. That line is set at an extremely favorable +210 and as always, look forward to her interview after she notches another finish win.
Brad Tavarez -140 vs Antonio Carlos Junior
Betting play: Carlos Junior +110
Fight is at 185 lbs and is +110 to end inside the distance.
Make no mistake, this certainly will not be the most entertaining fight on the card, but there is betting value in it, and I would be remiss to leave this out of the dedicated plays. Brad Tavarez is a sound enough striker, but he prefers to fight in striking battles, but those most often end in decisions. Of his 11 UFC wins, nine have been of the decision variety. This type of exclusive striking clash will simply not be in the cards for him, as high end grappler Antonio Carlos Junior, or "Shoeface" is quite good at forcing his fights into his world, on the floor. Shoeface has scored a takedown in every single one of his UFC fights, save for one that ended in no contest in just 11 seconds, and we can expect more of the same in this one. If Shoeface fails on his first, second or third takedown attempt, he will simply try again until he gets the fight where he wants it, and in this matchup, I expect the fight to take place where he wants it. A submission could very well come while on the floor, but I believe he will do enough in the grappling department to score at least two rounds in his favor, and the plus money is too nice of a price to pass up.
Sara McMann -130 vs Juliana Pena
Betting Play: McMann -130
Fight is at 135 lbs and is -130 to end inside the distance.
This bantamweight matchup between two veterans is one in which I see a declining fighter in Juliana Pena. She was something of embarrassed in her last fight, being submitted by a high end striker and not at all a grappler. While nether fighter is anything of a high end striker in this matchup, there is one lopsided aspect of this fight, and that is the wrestling advantage of Sara McCann. She is no slouch in the grappling department and for Pena, whose game is somewhat predicated on grappling, she has no submissions since 2011, and none in the UFC. What we will see in this fight is high end wrestler McMann take the fight down at will, and win rounds with control time. Pena knows what she is doing on the floor, but the feel I get is that she is simply not a dangerous submission threat. With that feel, cruising to a decision win feels like something of a simple path for McMann, and with the barely favored status, we will attack the value on her.
Khalil Rountree -335 vs Marcin Prachnio
Betting Play: Rountree ITD -195
Fight is at 205 lbs and is -400 to end inside the distance.
The breakdown for this fight is going to be short and sweet, just like the fight itself. Heavy handed Khalil Rountree has four UFC wins, three of which being first round KO's. When given the option, Rountree is quite capable of sleeping an opponent across from him. Enter Marcin Prachnio, one of the most hittable fighters in the promotion. In three UFC fights, he has been knocked out in the first round three times, and I would only deem one of those opponents more dangerous than Rountree. Prachnio just seems completely unaware that he can be hit and never has hos The real question when betting this fight is whether to take Rountree ITD at -195 or to win in Round 1 at +110. I am going to err towards caution here and go with the ITD play. After all, Vinicius Moreiria was able to make the second round on Wednesday before being slept, and we wouldn't want to lose our play just because a fighter made it a couple extra minutes before being slept. Rountree ITD is the play.
Dustin Poirier via decision over Conor McGregor
Joanne Calderwood via decision over Jessica Eye (just missed being a dedicated play)
Ottman Azaitar via KO over Matt Frevola (just missed being a dedicated play)
Arman Tsarukyan via decision over Nasrat Haqparast
Makhmud Muradov via decision over Andrew Sanchez (just missed being a dedicated play)
Movsar Evloev via decision over Nik Lentz
Amir Albazi via decision over Zhalgas Zhumagulov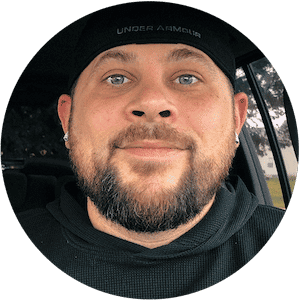 TJ Calkins
TJ Calkins was raised in a gambling loving household. He knew how to handicap horse races and follow line movements well before his tenth birthday. While sports betting remained a passion into adulthood, poker and Daily Fantasy Sports also became passions and remain as such today.