UFC 256 Betting Review
December 14, 2020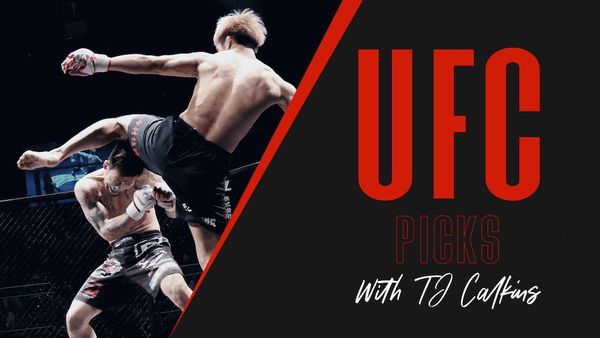 I had extremely high expectations for the UFC 256 card, and it lived up to every last bit of that projection, and then some. It was absolutely phenomenal to watch.
We also had a successful gambling week, but an insane come from behind submission made our play on one of the largest underdogs on the card prevent a hulk smash type of night. Let's run through our UFC Picks.
❌ Loss – Figueiredo ITD -160
If you told me, or anyone else for that matter, that Figueiredo would and 137 significant strikes and pace this fight with no other information afterwards, I would still hammer this ITD line.
Well huge credit to Brandon Moreno, he showed absolute next level durability and made this fight respectably close. The result was a draw, and that was due to errors both by the referee and a judge and Figueiredo clearly won, but he did not end it inside the distance, which is an absolute testament to Moreno.
He ate bomb after bomb after bomb and just kept ticking. Going back to the referee and judges, Figgy lost a point on a low blow with no warning of any kind, and that seemed excessive. On a judge's scorecard, we saw a judge give the fifth round to Moreno, which is indefensible and that score on that round is what created the draw.
✅ Win – Kevin Holland -110
Holland got what is likely his signature win so far, with an absolutely electric finish in the first round. Jacare, as we thought, had no interest in striking with Holland. He tried to and was successful in getting the fight to the floor.
Holland, with a full gas tank was completely comfortable down there with the grappling legend, and that is where he set up the finish. He created some space as he pulled away in his guard, and threw a punch while still grounded that sent Jacare into another dimension.
He pounced on the opportunity, bent Jacare over backwards and made the ref rush in to prevent long term damage. The only regret here is taking the flat line over trusting my ample gut and the +470 ITD line, but still a decisive win.
✅ Win – Cyril Gane ITD -145
I thought it would only take one clean shot to the Dos Santos chin to end this fight, and that came to fruition. Gane won the first round staying on the outside, but did no damage to the head. That changed in the second round when a jab hurt Dos Santos, and set up the sequence that ended the fight.
✅ Win – Mackenzie Dern -195
While the striking in this fight was slightly closer than I anticipated, it was still a fairly easy path to a win for Dern. She had a couple moments where she was a little too comfortable with pulling guard and being on bottom, knowing she was the superior grappler. That cost her a round but she still walked away with a fairly easy decision call and a cash for us.
❌ Loss – Peter Barrett +300
As always, leave it to me to find the beat of the week. Barrett owned this fight for 2.5 rounds and Hooper was absolutely desperate with not answers in the striking and no path to his wrestling getting the fight down.
That desperation lead to Imanari rolls, and he was successful on his second attempt in locking up a leg. Barrett made one mistake in transition and the result was a heel hook that he had no choice to tap to with less than two minutes left in the fight.
The 3-2 night was good for +0.4 units of profit. This brings us to 71-61 on the year for 35.5 units of profit.
Strong presence in US
Wide range of betting options
Generous bonus offers
UP TO $1000 BONUS
Great promotions
Best Multi interface platform
Easy registration process
UP TO $1000 BONUS
One of the Largest Gambling Sites in the US
Offers Casino, Sportsbook & DFS
Great Promotions
UP TO $1000 BONUS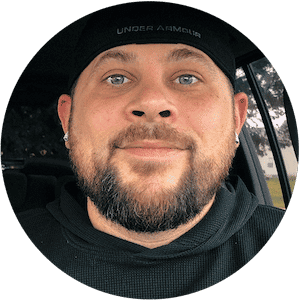 TJ Calkins
TJ Calkins was raised in a gambling loving household. He knew how to handicap horse races and follow line movements well before his tenth birthday. While sports betting remained a passion into adulthood, poker and Daily Fantasy Sports also became passions and remain as such today.