UFC 253 on Fight Island – Bets and Predictions
September 24, 2020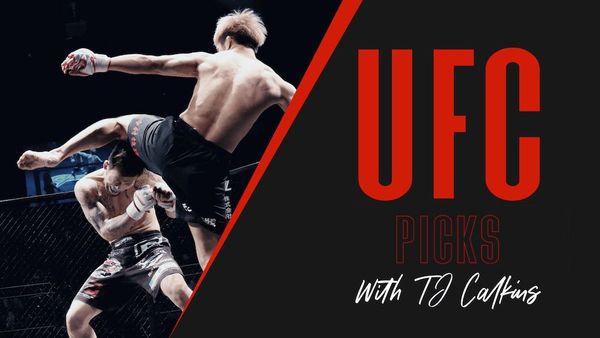 It feels like an eternity since our last pay per view card, and it has been a full six weeks since we saw Stipe Miocic claim undisputed GOAT status and the Sean O'Malley hype train hit a speed bump at UFC 252. We are back on a Pay Per View week that brings a must see main event, but the remainder of the booking for this UFC 253 card leaves a bit to be desired.
If you're looking to bet for the first time, Draft Kings is offering a promotion for new users to check out. A $1 wager on on either fighter in the main event returns $100 on a winning ticket. This is certainly a fun promotion to check out and take advantage of.
Yes, we get a second title fight in the co-main event, but a lot of the undercard fights fall a little bit short, and we could have improved this card taking some of the better fights from last week's phenomenal fight night card and swapping them with fight on this card.
Alas, what's done is done and speaking of last week's card, let's check in on how we did on our bets last week.
❌ Loss – Niko Price via KO +120
Price came out swinging, swing often and swinging for a finish. He certainly hurt Cowboy in that first round and I suspect he was just one proper shot away from crumbling Cowboy. He did not get the job done and let the scorecards come into play, which resulted in a draw due to a fairly egregious point deduction due to eye pokes. In any event, the scorecards coming into play made this wager a loser.
✅ Win – Kevin Holland -255
We got more of a sweat than we bargained for in this one, as Stewart was game and Holland let himself slow in that third round and nearly lost the fight. We and he had to settle for a tight decision call from the judges, but a win is a win and this was probably one of the worst iterations of this fight we could see from the Holland side. Holland has since expressed interest in running this one back so as to get a more decisive victory.
✅ Win – Mayra Bueno Silva ITD +155
This was a more decisive win and one that came as expected. We knew Romero-Borella couldn't and likely wouldn't want to strike with Bueno Silva, and went to her wrestling quickly. After securing a takedown, Bueno Silva went to work from her back and secured an armbar finish in the first round. The only sad part here is we likely won't be able to bet against Romero-Borella anymore under the UFC banner.
With just three plays, we went 2-1 for a unit and a half profit.
It was brought to my attention that many would like to see a tracking of the wins, losses and profit like we do in NFL and NBA. Knowing that, I went back to track our plays since the restart after the pandemic and the results were even better than I anticipated them to be. Going as far back as the three Jacksonville cards our bets have gone 49-39 for a whopping 35.15 units of profit. If you haven't been on this train, there's still room, hop on!
With that bit of fantastic information out there, let's get on the four bets for this UFC 252 card.
Dominick Reyes -285 vs Jan Blachowicz
Betting Play: Reyes ITD -105
Fight is five rounds and is -230 to end inside the distance.
For the light heavyweight championship.
There is not reason to beat around the bush with this matchup. Jan Blachowicz is a good to very good light heavyweight, but he has no business getting a title shot. He simply has not earned it and the body of work is not there to think he has the skill set to overcome a truly high end prospect turned contender like Dominick Reyes. It was only February of 2019 when Blachowicz was starched by Marreta Santos, yet Blachowicz gets this opportunity despite Santos being able to fight again, being healthy after the knee injuries. Knowing that Marreta arguably beat Jon Jones on two broken knees, it is a mind boggling scenario. The only reason one can come up with for this booking, is the promotion wants to see a post injury Santos in the octagon once before making the only title fight to make, Santos vs Reyes.
Since the time of the loss to Marreta, Blachowicz has gotten three wins. The first was KO over the absent chin version of Rockhold. The second was a decision over a forty year old middleweight in Jacare Souza and the third was over now Bellator fighter Corey Anderson. While he did what he was supposed to do in those fights, there is absolutely nothing in his track record to suggest he is capable of beating the elite of the division. He also tries to push this "Polish Power" narrative, and it is a laughable one. The man has three knockouts in his last twenty fights and you have to go back to 2014 to find the last one before the Rockhold fight. Enough on Blachowicz undeserving nature, let's touch on the matchup itself.
The only area in this fight in which Blachowicz has an identifiable advantage, is in the BJJ. Clearly, to make this work, he will have to get the fight to the floor, and I don't believe he will have the wrestling chops nor the striking chops to close the distance and make this happen. What will happen is the superior and far more powerful striker in Reyes will have his way on the feet, dictating distance and ultimately knocking out the Polish Powerless.
I am dug in on this fight being even more lopsided than the betting line suggests, and I think Reyes putting out Blachowicz is something of a foregone conclusion. The ITD line is incredibly favorable for Reyes, sitting at just -105, and that is absolutely our point of attack. Take Reyes to win his coronation ceremony via KO.
Kai Kara-France -235 vs Brandon Royval
Betting Play: Royval +195
Fight is at 125 lbs and is +120 to end inside the distance.
This fight is the most improperly lined fight on the card overall. Again, no need to eat around the bush, not only is this line too wide, it may have the wrong fighter favored altogether. What we have is a striker vs grappler matchup, with Kai Kara-France being the striker and Brandon Royval being the grappler. Now, Royval is highly unlikely to win this fight if they stand and strike for 15 minutes, but that is the beauty of MMA. Kara-France is 4-1 in the promotion, but it is easily argued that none of his four wins are as impressive as Royval's second round submission win over Tim Elliott in his promotional debut. This is also the first truly dangerous grappler that Kara-France has been matched up with since his loss to Brandon Moreno, and I think the grappling advantage for Royval is far greater than that of the striking advantage for Kara-France. In the striking, the 5" height advantage could work to Royval's favor as he crashes forward. He throws straight shots and dynamic strikes, but they are designed to close the distance and ultimately get the fight to the mat. The forward pressure and matched volume from Royval is unlikely to keep him at level with Kara-France from a striking perspective in the judge's eyes, but it is possible and far more likely than Kara-France defending submission attacks from Royval on the mat. I truly think this fight is on the floor at some point, and I think that spells the end for Kara-France. I truly have difficulty identifying the most value laden play on Royval. The flat line sits at +195 but Royval via sub is at an insanely tempting +645. I will err on the side of safety with the dedicated play being the flat play, but if you want to get aggressive, supplementing with some money via sub is a fine avenue as well.
Zubaira Tukhogov -120 vs Hakeem Dawodu
Betting Play: Tukhogov -120
Fight is at 145 lbs and is +145 to end inside the distance.
This is an interesting enough fight, but there are holes on one side that I believe to be far more easily exploited. Hakeem Dawodu is a volume striker that is best described as a point fighter that isn't necessarily dangerous from a one shot perspective. Zubaira Tukhogov on the other hand is a wrestler first, and one that has a large advantage in that department in this fight. What may go overlooked is the true power striking that Tukhogov offers, particularly early in fights. He is a fighter that can absolutely end this fight on the feet. While Dawodu will bring more volume and is the technically more sound striker, he is not defensively sound. I see him as quite hittable, and if that hole is not fixed, he could be slept fairly quickly. If that doesn't come to fruition and Dawodu is winning the striking battle, Tukhogov can always fall back on his wrestling to take rounds. All in all I see a nice value on Tukhogov, with multiple paths to victory and a simply more rounded and better skill set. I think this line should be wider.
Juan Espino -295 vs Jeff Hughes
Betting Play: Espino ITD -115
Fight is at heavyweight and is -195 to end inside the distance.
As a Clevelander, I hate to bet against our home town Strong Style team, but this matchup for Jeff Hughes is an ugly one, and sets up to be a massacre. Juan Espino is a beast that will work his way to his wrestling game that will land a takedown and then own the round from top position until the timer runs out or he cinches in a submission. Hughes doesn't have big power that can be the great equalizer, and he will simply be ground down by Espino in this matchup. He may put up a fight for a round or two, but the smothering top pressure will be too much to overcome, and Espino will eventually find his way to a finish, most likely a submission. While it is very safe to lay the -295 on Espino, I truly believe a finish comes, and with that ITD line being set at -115, laying that much closer to even money is the better avenue. Kick off the night with an Espino ITD win.
👊Paulo Costa via KO over Israel Adesanya👊
👊Ketlen Vieira via decision over Sijara Eubanks👊
👊Brad Riddell via decision Alex da Silva👊
👊Jake Matthews via decision over Diego Sanchez👊
👊Ludovit Klein via KO over Shane Young👊
👊Aleksa Camur via KO over William Knight👊
👊Khadis Ibragimov via KO over Danilo Marques👊
TJ Calkins
TJ Calkins was raised in a gambling loving household. He knew how to handicap horse races and follow line movements well before his tenth birthday. While sports betting remained a passion into adulthood, poker and Daily Fantasy Sports also became passions and remain as such today.