UFC 249 Betting Plays and Predictions
May 5, 2020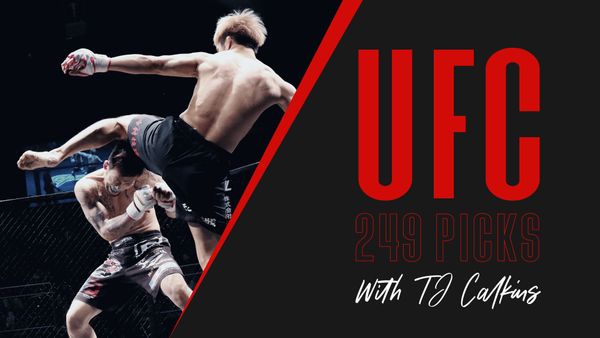 Oh my word, at long last, we finally have the return of a real sporting event!!! The last time we had an event of any kind was the UFC Brasilia card on March 14th. We, nearly two months later, are finally back to sports with three UFC cards through May 16th. To that we say, thank you, Uncle Dana!!
Of the three cards created, this UFC 249 pay per view card is extremely high end and well put together. The card leads off with three quality fights on UFC Fight Pass at 630PM EST. The card shifts to ESPN and ESPN+ at 8 PM EST for four fights headlined by Anthony Pettis vs Cowboy Cerrone. Finally, we get the pay per view portion at 10 PM EST featuring two title fights and headlined by what could shape up to be an all-timer in Tony Ferguson vs Justin Gaethje for the interim lightweight championship.
I'll work my way down the full fight card bottom to top and discuss each fight even if there's no betting play just from sheer excitement to have fighting return and have it return with this level of the fight card.
🔥 Rosa +135
🔥 Luque ITD -130
🔥Jacare -125
🔥Oleinik via KO +695
🔥Cowboy +120
🔥Cruz +195 (best play and value)
🔥Gaethje +165
2 x $10 Free Bets on UFC when registering with Unibet Sportsbook
Ryan Spann -415 vs Sam Alvey
The fight is at 205 lbs and is -205 to end inside the distance.
This fight, on paper, is every bit as lopsided as the line would suggest. Alvey remains a seasoned vet that will remain somewhat inactive in the striking in search of the perfect shot. His once granite chin has shown signs of cracking recently and will need to be busier in this fight and find an upset or risk being cut from the promotion. Alvey's defensive grappling is top-notch and he would likely have an advantage was this fight to hit the floor. The most likely outcome, however, is the extent of the grappling to take place in this fight being perhaps some clinching with either fighter attacking front chokes, which both have shown an ability to finish. More so on the Spann side.
Spann is the larger and more athletic fighter and will have a 3" height and 5.5" reach advantage. He has won all three fights since entering the UFC, two of which via finish and additionally secured a submission on Dana White's Contender Series (DWCS) in just 26 seconds to initially secure a spot on the roster. Spann is the quicker, longer, and more athletic fighter and will be able to back up Alvey seemingly at will. He will win this fight so long as he remains technical on exchange exits and doesn't allow Alvey to catch him with the perfect shot he attempts to set up.
With the line being as wide as it is, we have to fade this kickoff fight from a betting perspective, but if you must have action, the lean goes heavily to the Spann side to win or via finish.
No Plays
Charles Rosa vs Bryce Mitchell -160
The fight is at 145 lbs and is +145 to end inside the distance.
This fight is fairly easily identifiable as the top candidate to be the second-worst on the card. More on the worst late. Bryce Mitchell is quite frankly a poor striker who is absent power who exclusively looks to grapple or set up grappling at this point in his career. He will even allow takedowns and be put on his back to allow for setting up grappling on the floor and attempting to sweep.
While Mitchell might have a grappling edge, Rosa is not at all incapable and is very sound with submission defense. He has eight submissions to his name, including his last fight, and has never been submitted. While neither fighter is a technical or high-end striker, Rosa has an advantage in this department and perhaps even more importantly, will have a massive cardio advantage. Rosa has a long-lasting motor while Mitchell has faded in fights and this is likely the determining factor in this fight. Rosa could run away with this one late, either securing a late finish or locking up a decision victory.
There is value in the underdog here and Rosa will be our first play of the night.
Betting Play: Charles Rosa +135
Vincente Luque -290 vs Niko Price
The fight is at 170 lbs and is -310 to end inside the distance.
This fight is a rematch from 2017 in which Luque finished Price with a D'Arce late in the second round. The only potential difference I see in the rematch is a potentially quicker finish for Luque.
Price owns some spectacular finishes to be sure, but there is a real argument to be made he's been one of the luckier fighters on the roster to get the finishes he's gotten, and seemingly finds himself in a horrific spot in every single fight. Luque is tough as nails with an iron chin so Price's Hail Mary approach is one that stands little chance of success and he will once again find himself being finished by a superior fighter in all facets.
Despite the wide line, Luque will be our second play on the card, but we vastly improve our odds by taking him inside the distance (ITD) at just -130.
Betting Play: Luque ITD -130
Ronaldo Jacare Souza -125 vs Uriah Hall
The fight is at 185 lbs and is -130 to end inside the distance.
This will be a fun fight between two older vets whose combined age is 76. After trying his hand at light heavyweight, Jacare moves back to his natural middleweight weight class and should be a larger favorite than that at which he currently sits. While Hall is completely solid in all facets of MMA and will be the quicker striker, I don't see an exploitable spot for him in this particular matchup. Hall has had a bit of a career resurgence since his camp change to Fortis, which previously gave him fight camp structure, which has likely been taken away combating the Coronavirus.
While Hall has some level of power, he is outdone by Jacare, and Jacare is a deity in the grappling realm that will own Hall there. If we see grappling, Jacare will run away with this one. If we see exclusively a striking affair, I think we most likely see Hall's chin give out, but if it doesn't, we could see him point his way to a decision win.
With the Jacare ITD line being just +170, it is better to just take him to win at -125.
Betting Play: Jacare -125
Carla Esparza -155 vs Michelle Waterson
The fight is at 115 lbs and is +305 to end inside the distance.
Okay, we've reached the worst fight on the card, and it's not close. Both of these ladies are solid fighters with complete skill sets. The fight is a thin one and could go either way on the judge's scorecards. The key to the fight will be Waterson's takedown defense. If he is taken down, she will be controlled in guard long enough to lose a decision. If her takedown defense holds up, she will win. Fade this fight for betting.
No plays
Febricio Werdum -325 vs Aleksei Oleinik
The fight is at heavyweight and is -250 to end inside the distance.
Whew, boy, are these some old heavyweight grapplers, each fighter is 42 years old. While no heavyweight can match the BJJ skill set of Werdum, Oleinik has been a high-end submission artist that has mostly struggled in his career against better strikers. While he's been submitted twice in his career, those were both prior to 2005 and while he isn't as good as Werdum on the floor and no one is in the weight class, he's likely good enough to not get submitted and get back to his feet if taken down.
Neither fighter possesses a high-end striking game, I think Oleinik is the more willing of the two to strike and the Werdum chin is truly one that might have become glass at the twilight of his career. The wide line makes the dog the attractive side here, and we can take that a step farther. If Werdum's chin is actually shot, the KO will come for Oleinik, and Oleinik by KO is sitting at +695.
You don't need to throw a full unit at this but do an attack that value.
Betting Play: Oleinik by KO +695
Anthony Pettis -145 vs Donald Cowboy Cerrone
The fight is at 170 lbs and is -170 to end inside the distance.
This will be a fun fight for viewing as the featured prelim but is one that is a contest to see which aged fighter is closer to washed. Both fighters were in their prime at 155 and are now both fighting at 170. This is a rematch from 2013 in which Pettis iced Cowboy, but I would say Cowboy has aged far better than Pettis.
Pettis has lost the speed and explosiveness he had in that previous era and can be worn down now. A big portion of this line likely has to do with Cowboy's poor showing against Conor McGregor and making Pettis a favorite here is taking it overboard. Cowboy is the larger fighter and one that can match BJJ skill sets with Pettis so after surviving any early danger Pettis has to offer, Cowboy should be able to take control and he may even choose to initiate grappling at that point.
Either way, the later portion of the fight will belong to Cowboy and whether he finds a late finish or wins on the scorecards, there is truly value at any plus figure.
Betting Play: Cowboy +120
Greg Hardy -200 vs Yorgan De Castro
The fight is at heavyweight and is -195 to end inside the distance.
After a loss to Alexander Volkov in Russia, Hardy drops back down in level of competition and will have a large size and strength advantage. Hardy will own a 7" height and 5.5" reach advantage in this one.
De Castro is a striker with no grappling game to speak of and his gas tank is a big question mark. He did secure a KO against a lower-level opponent in his UFC debut, but even with the relative youth of Hardy's career, De Castro will need to quickly land the perfect shot in this one or get picked apart at range (Hardy has shown a willingness to be patient) or smothered against the cage and ultimately ground and pounded out.
I certainly lean Hardy to get the job done and via KO, but the early portion of this fight is one that is more of a coin flip, and we will fade this one at the 2 to 1 price tag.
No Plays
Calvin Kattar -250 vs Jeremy Stephens
The fight is at 145 lbs and is +120 to end inside the distance.
This line was a bit of a shock to me, as it was wider than I both expected and hoped. When the fight was announced, I assumed we'd have a tight line in which we could mash in bets on Kattar but unfortunately it is very wide. Kattar is high end with basic jabs, straights, and one two's and will touch Stephens early and often as that is a style Stephens has historically struggled with.
Stephens does bring with him KO power but he has established himself as just a featherweight rankings gatekeeper and not a true high-end contender. I believe Kattar gets the job done here either by late KO or decision, but the sharp line is just a tick to wide to attack.
If looking for fun punt plays on Kattar, there are a couple of fun options. Kattar by KO is at +255 and Kattar Round 3 win is at +1200. These are better jabs with partial units than making a dedicated play.
No Plays
Francis Ngannou -280 vs Jair Rozenstruick
The fight is at heavyweight and is -325 to end inside the distance.
Rozenstruick has quickly ascended through the heavyweight totem and now ultimately gets the fight he asked for with Ngannou, in which a win would earn him a title shot. No one brings the power Ngannou does and it will be up to Rozenstruick to survive the thunder coming at him, particularly early in the fight. Without a grappling skill set to neutralize Ngannou as the GOAT Stipe Miocic did, Rozenstruick will have to be technically perfect throughout and have his chin hold up against next-level power should he expect to get the job done here.
Rozenstruick is the more experienced fighter and is more technical in nature, but he will also have to do so at a length disadvantage. Despite being the same height as Ngannou, he will be at a 5" reach disadvantage. All in all, I expect Ngannou to put the lights out on Jair, but the line is too wide to attack the favorite in this one.
Sit back and enjoy the show, but no plays on this fight.
No Plays
Henry Cejudo -225 vs Dominick Cruz
The fight is five rounds at 135 lbs and is +155 to end inside the distance.
For the bantamweight championship.
Both fighters are returning from layoffs, with Cruz having the much longer absence from the octagon. If you are new to MMA/UFC, you might only know Cruz as a fight commentator, but make no mistake, he is one of if not the best bantamweight of all time. He returns to the octagon for the first time since December 2016 and is a two time bantamweight champion who only lost his belt once and vacated the other time, due to injuries. Both fighters are high-end wrestlers here and while we may see takedowns on either side, it would be wholly surprising to see either fighter have an extended amount of control time, and I think the fight will be decided on the feet.
With that being the case, the wrong fighter is favored, and by a wide margin. I assume the long layoff has to be the reason for this line, or just for the books to take in equal cash on each side, but this line is something of a joke. The brilliance and levels to Cruz striking are many levels above that of Cejudo and a version of Cruz with any level of health will have his way striking throughout with Cejudo.
Compared to what many MMA pundits are saying, I realize this is considered a hot take, but for my money, Cruz is the best value on the card. I, for one, will be ready and watching for him to win his third UFC bantamweight title at age 35 and bring legitimacy back to the weight class.
Tony Ferguson -180 vs Justin Gaethje
The fight is five rounds at 155 lbs and is -460 to end inside the distance.
For the interim lightweight championship.
Man is this one going to be so much fun. Gaethje fights are always must watch. Ferguson fights are always must watch. They both go in looking for the kill from the word go, and pressure and engage their opponents. Ferguson is probably the more relentless of the two on the pressure side of things, while Gaethje is the more dangerous power and one-shot kill element.
Now, Tony Ferguson is massively fun to watch, is an elite fighter overall with a fully complete skill set. He has something of a cult following by his superfans, and he has certainly earned that. I, however, am not that level of fan. While he has never been knocked out, his chin has shown quite a reasonable amount of questionability. The first two rounds will be a massive danger zone for Ferguson and not keeping range and exchanging inside will see him slept, as will happen to most anyone doing so with Gaethje. In the first two rounds, Ferguson would be smart to use his 6" reach advantage to keep range and go against his nature and not relentlessly engage.
That said I believe with every fiber of my being that Ferguson will be a leopard that will never change his spots and put himself squarely in the danger zone. The irony of this is that bookmakers agree and the +165 line on Gaethje only jumps to +190 on Gaethje via KO.
The alternate side of this coin is if Ferguson is controlled and attempts to keep distance, Gaethje has some truly nasty leg kicks that could ultimately stifle the movement of Ferguson. In any event, if this fight gets to the championship rounds, it should be all Ferguson as the cardio advantage is his.
The value on the betting side of things remains on the Gaethje side, and he is the play, but even if you're not gambling, schedule yourself to watch this fight, that could easily be an all-timer.
Betting Play: Gaethje +165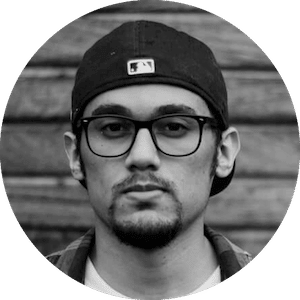 Gus Anderson
Gus Anderson is a gambling wizard. As a kid he dreamt about becoming a Tennis, Hockey and Golf professional but ended up as a gambling professional with focus on both sports & casino.