Trail Blazers vs Celtics Predictions
April 12, 2021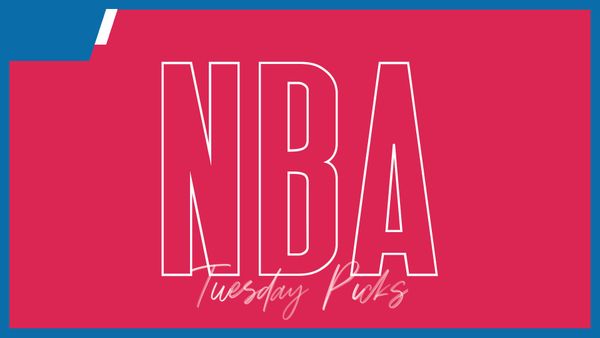 Trail Blazers vs Celtics Pick: Celtics -1
Great promotions
Best Multi interface platform
Easy registration process
Get $1000 bonus
While Celtics vs Trail Blazers isn't a matchup we get to see often during the NBA regular season, it is an exciting game when we do get to see it played. In this game, both teams will look to pick up a win in a game that will show them just how good they are against high-quality competition. And in today's NBA picks, we will give this game a closer look and provide our best bet.
Boston Celtics vs Portland Trail Blazers Betting Pick
This game will be played at 10:00 PM ET at Moda Center
Why bet the Celtics:
✅ The Portland Trail Blazers are a team that has struggled defensively all season long. They are bottom-five in the Western Conference in points allowed this season, which does not bode well against a Boston Celtics team that has so many different ways to score. The trio of Tatum, Brown and Walker should feast against the Trail Blazers.
✅ After a slow start to this season, the Boston Celtics are starting to come around at the right time. They have won seven of their last 10 games, and are very close to breaking into the top-six in the Eastern Conference. Doing so would get the Celtics out of the play-in tournament and guarantee them a place in the first round of the playoffs.
✅ The Portland Trail Blazers are just 11-16 against the spread as a home team this season. Time and time again they have failed to live up to expectations while hosting contests. Expect that to continue here against a motivated Boston Celtics squad that is hitting its stride.
Great promotions
Best Multi interface platform
Easy registration process
Get $1000 bonus
General Info about Portland Trail Blazers vs Boston Celtics
What is the history like for each of these teams?
The Portland Trail Blazers and Boston Celtics both have championship histories that date back decades. The Boston Celtics are one of the winningest teams in the history of professional basketball, with their number of championships sitting in the double digits. The Portland Trail Blazers also have reached the top of the mountain in the NBA and are perennial contenders.
What is the key when these teams play?
The biggest key in Celtics vs Trail Blazers games is for each side to play within itself. Playing against another top team in the NBA can result in nerves or poor performance early on. The key for each side will be to forget about the moment at hand and to just worry about playing the best possible basketball on each possession.
Can I bet on Celtics vs Trail Blazers?
It is in fact possible to wager on Celtics vs Trail Blazers games in states that offer legal sports gambling. Different states offer different rules on sports gambling currently, with some states offering online and/or in-person wagering. Bettors should familiarize themselves with those laws in their state before attempting to place a bet.
Celtics vs Trail Blazers Predictions
Our predictions on contests between the Boston Celtics and Portland Trail Blazers come from an analytical background. We use the stats for both the Celtics and Trail Blazers to determine what the best plays are for each visit these teams make to one another. Doing so helps us achieve positive results in the spread, moneyline and total markets primarily.
Trail Blazers vs Celtics Against the Spread Predictions
Every time the Portland Trail Blazers and Boston Celtics play, there is a point spread available. In the point spread, one team is favored while the other is deemed the underdog. The favorite has points taken from their score after the game, while the underdog has points added to their total. Whichever side has the superior score after the spread is applied is the winner in this market.
Boston Celtics vs Trail Blazers Over/Under Betting
Betting on games between the Portland Trail Blazers and Boston Celtics on the over/under market is a fun way to make every possession of those games feel important. The over/under requires bettors to pick whether they think the combined scores of the Boston Celtics and Portland Trail Blazers will be over or under the number that bookmakers set for the game. Having a knowledge of stats like pace and efficiency on both ends of the floor is very important for success in this market.
Portland Trail Blazers vs Celtics Moneyline Predictions
On the moneyline front, the goal of sports bettors is to simply decide which team will win games between the Boston Celtics and Portland Trail Blazers. In addition to understanding the stats and performance of players throughout the season, bettors must also know the motivations of each side. Playoff positioning during the regular season, injury management and other items that do not show up in the stat sheets can often be the difference between winning and losing moneyline bets.
Celtics vs Trail Blazers Odds
The odds for games between the Boston Celtics and Portland Trail Blazers are determined using a series of factors. The most important of those factors is whether any key players are missing from the Celtics or Trail Blazers. With the NBA being such a star-driven league, even one key man sitting out can completely change a team's win probability.
In addition to injuries, bettors have to keep an eye on the way that bettors are reacting to each market. One-sided action one way or the other could prompt line movements, which bettors should always watch out for prior to tip-off.
Live Streaming Trail Blazers vs Celtics
Live streaming platforms allow fans to watch close to every contest between the Portland Trail Blazers and Boston Celtics. NBA League Pass is the most commonly used streaming platform for games throughout the pro basketball season, as it carries action in most markets all year long. For fans who want to mix entertainment options with their sports, sites like Hulu, YouTube TV and FuboTV are available for live NBA viewing.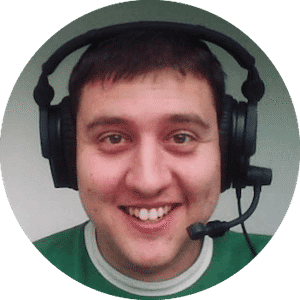 Jay Sanin
Jay Sanin is a sports writer and broadcaster from Albany, NY. He has covered sports betting and the gambling industry since 2013.