Tokyo 2020 Olympic Basketball: Women's Tournament Preview and Predictions
July 22, 2021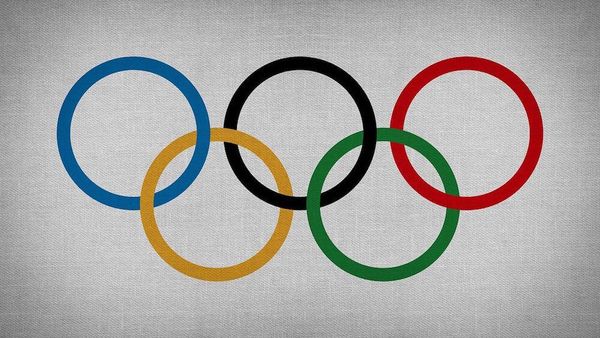 The Olympic women's basketball tournament is set to be less dramatic than the men's tournament, as the American women are much heavier favorites to win the tournament. But that doesn't mean that there isn't plenty of intrigue surrounding the Americans and several other teams heading into the women's basketball event. While the Americans look to compete with the history of their incredible program, several nations have an upset over the world power on their minds.
Women's Olympic Basketball Key Storylines
Can Anyone Compete With Team USA?
The biggest question pertaining to this Olympic tournament is whether or not anyone can keep things competitive with USA Basketball. This is by no means a perfect American roster, as we will get into shortly. But the depth of the American team is still unmatched by any country, and should be enough to get them the gold.
Heading into the Tokyo Olympics, Team USA sits at -1100 to win the gold medal in women's basketball at DraftKings Sportsbook. If that does come to fruition, having the luxury of combining A'ja Wilson, Tina Charles, Brittney Griner and Sylvia Fowles in one frontcourt will have a lot to do with their success. Even on days where their shooting betrays them, the interior presence of this team should be too much to overcome.
USA's Roster Omissions
While the United States is a heavy favorite to win the gold medal, there were a couple of notable roster omissions that could make their quest for a gold medal slightly tougher. Arike Ogunbowale is arguably the best scorer in women's basketball today and was left off of the American squad. And DeWanna Bonner has been more than deserving of a spot on an Olympic team as she does a little bit of everything for the Connecticut Sun.
But Team USA seemed content to keep some of their older mainstays on the team, with Sue Bird and Diana Taurasi remaining in the fold despite injuries and Father Time arguably justifying their omission. Those decisions are unlikely to impact the USA's chances to win the gold, but Team USA opting to live in the past rather than the present could make things tougher than any opponent during this campaign.
How Much Will Liz Cambage Loss Hurt Australia?
Outside of America, the biggest storyline heading into these Olympics is just how impactful the loss of Liz Cambage is going to be for Team Australia. Cambage is a matchup nightmare for any frontcourt in women's basketball thanks to her unmatched height. But Cambage was a late scratch from the Australian team, citing mental health concerns late in the exhibition run before the Tokyo games.
Even without Cambage, the Australians are considered the team with the best chance to knock off Team USA in this tournament. But with Cambage, the Opals would have had an even better chance of picking up a gold instead of the United States. Losing such a gifted interior scorer and rebounder will hurt, even with some players who are capable of stepping up in her place.
Main Contenders for Team USA
Australia
Even without Liz Cambage, Australia has the best odds of knocking off Team USA at 15/1 odds. They boast perhaps the most comprehensive array of WNBA talent outside of the Americans, including multiple members of the wildly successful Seattle Storm in Stephanie Talbot and Ezi Magbegor. And with Phoenix Mercury coach Sandy Brondello coaching the team, Australia is led by a woman who has had success as a player and a coach her career.
Magbegor will be the most important player for the Opals in this tournament with Cambage out. Magbegor is an excellent big in the WNBA with Seattle, and her game lends itself to a quicker style of play than that of Cambage. Australia won a low-scoring game against the USA in their exhibition game before the Olympics, but Magbegor's impact against the loaded USA front line could be muted relative to her production with the Storm.
Serbia
Serbia won the Eurobasket championship just before this Olympic campaign, which was especially impressive against a field that included a Jonquel Jones-led Bosnian team among other, more well-rounded nations. The Serbs took down Spain, Belgium and France during the knockout rounds of that tournament, with all three of those teams making the Olympic field in their own right.
The Serbian team enters the Olympics at 25/1 odds to win the event in light of their recent success, with Spain and France being ahead of them in the odds list despite Serbia just beating both. It isn't likely that any of those European teams can beat the United States, but Serbia could be the best value of any European team at the moment.
France
France was the other finalist in the 2021 Eurobasket tournament, where their offense completely betrayed them when it mattered most. The French team failed to break 60 points in that championship game, which was a huge disappointment for a team that does not rely much on WNBA talent and has still played well in most big competitions.
A huge key for France will be how they perform in the knockout rounds in response to their final group stage game against the United States. France plays Team USA on August 2, just a day before the quarterfinals begin. It might take a short memory for the French to have a chance to deliver in the medal rounds.
Other Teams to Watch Out For
Belgium
Belgium is nothing if not dedicated to the Olympics this summer. Their two WNBA standouts, Julie Allemand and Emma Meesseman both sat out for the first half of the WNBA season to focus on international competition. Whether that decision will pay off with a deep run in this tournament remains to be seen, but the Belgians did already win third place at Eurobasket and could be a threat to go deep here at 40/1 to win gold.
Canada
Canada is by no means a great team, but they do have a duo who can heat up from three-point range and change games. Bridget Carleton and Kia Nurse are both streaky shooters, but that could help Canada in a tournament where the sample sizes are small. Nurse and Carleton both know plenty about a large contingent of the USA squad, playing for the Phoenix Mercury and Minnesota Lynx, respectively.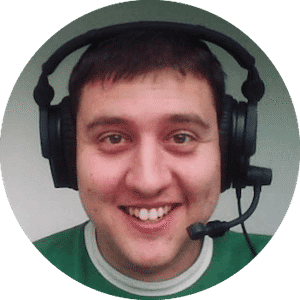 Jay Sanin
Jay Sanin is a sports writer and broadcaster from Albany, NY. He has covered sports betting and the gambling industry since 2013.