Tokyo 2020 Olympic Basketball: Men's Tournament Preview and Predictions
July 20, 2021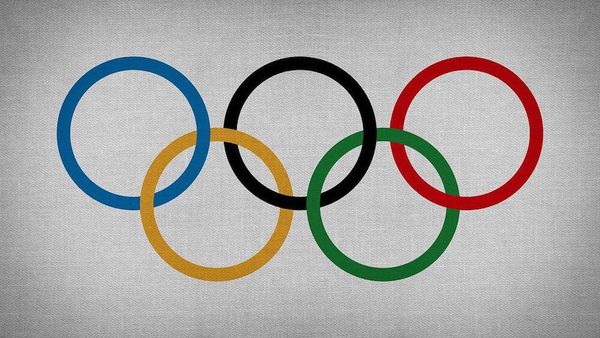 The 2020 Olympics are set to tip off in the summer of 2021, with the men's basketball competition being one of the marquee events of the games. As always, the United States are the favorites to win the gold medal thanks to their wealth of NBA talent. But things don't appear to be as straightforward as usual for Team USA, in what could be a memorable men's basketball competition in Tokyo.
Men's Olympic Basketball Key Storylines
USA Still Favorites, But Not By Much
Looking at the outright odds to win the men's Olympic gold medal game, there has been a dramatic shift in the odds for USA Basketball in the weeks leading up to the games. They were -1000 favorites to win the gold before their exhibition losses to Nigeria and Australia. And those losses combined with the roster turnover the team has experienced of late has confirmed that the gold won't be a cake walk for this squad.
Just a few days before the opening ceremony, the men's national team is a -320 favorite to win the gold in the Tokyo Olympics. And while that still means that they are favored to win this event, there is clearly some doubt as to whether or not they can get it done relative to their expectations a few weeks ago. With a few clear flaws in the construction of this year's roster, it is possible that a run to the gold isn't in the cards for this team, even if it is the likely outcome.
Who Is Going to Play For USA Basketball?
USA Basketball comes into this tournament favored to win the gold and, as we mentioned recently, is likely to win this tournament. But their road to the gold has become more complicated over the last couple of weeks thanks to the COVID-19 protocols ahead of the games. The team has already lost one of its stars in Bradley Beal, and could be on their way toward losing Zach LaVine as well.
LaVine, who was sidelined due to health and safety protocols during the NBA regular season as well, did not travel with the team to Tokyo this week. The team already had to replace Bradley Beal and Kevin Love with Keldon Johnson and JaVale McGee. If LaVine is unable to go, there are serious questions about how or even if the USA would replace him with so little time to go before the games begin.
Of course, thanks to the NBA's condensed schedule this past season and its resulting injuries, you could have built a gold medal roster with all of the Americans who did not go to Tokyo. Players like LeBron James, Anthony Davis, Kawhi Leonard, Paul George, Zion Williamson and Steph Curry are all at home for various reasons. That means that Kevin Durant, Damian Lillard and Jayson Tatum all have to step up in a big way to deliver a gold for America.
After the NBA Finals, Team USA should get a big boost, though. Devin Booker, Khris Middleton and Jrue Holiday are all expected to join the team after the Finals. And while it might take a game or two for them to get acclimated, all three of those players could help USA Basketball given its current roster situation.
Other Contenders Looking to Break Through
This might be the deepest field in Olympic basketball history on the men's side just in terms of the number of teams who could break through and win a medal. Realistically, there are around six teams that could win the gold, especially if the United States' roster issues do not subside anytime soon. And while that could make for a brilliant tournament, it could mean trouble for Gregg Popovich's team.
Below, we take a look at the major contenders to knock the USA national team off of their throne during these Olympics. Some are more serious contenders than others, but the fact that there are so many teams you can make a case for heading into this tournament means that Olympic basketball is in good shape.
Main Contenders to Beat USA Basketball
France
France enters the Olympic basketball tournament at 16/1 odds to win the gold, according to DraftKings Sportsbook. And while they are currently fifth on the list of favorites to win the event, they could cause some serious problems for the United States. With Rudy Gobert as their defensive anchor, France has a chance to take advantage of the lack of size from the US.
It is important to note that under the FIBA rules that the Olympic tournament is played under, Gobert isn't exposed defensively the way he was during the NBA Playoffs against the LA Clippers. He will not have to chase switches on pick and rolls, and can instead remain in the paint where he is a lethal shot blocker and rebounder. This could help France make a serious charge in a tournament without many dominant bigs.
Spain
This Spain squad is not as good as the 2012 or 2016 versions of the team, as their core led by the Gasol brothers has aged considerably. But there is still plenty of talent on the Spanish team, to the point that they are one of just three teams at under 10/1 odds to win the gold medal game in Tokyo. With the Gasol brothers and the Hernangomez brothers on the same roster, Spain will hope that their brotherly love works out better on the basketball court than it did for the Philadelphia 76ers this postseason.
Fortunately for Team USA, even while shorthanded during the exhibition campaign, they managed to pick up a double-digit win over Spain. The USA national team shot the ball very poorly in that game, but still managed to pick things up and dominate the second half. Spain will have to prevent that in a potential rematch during the medal rounds.
Australia
Who knew that not having Ben Simmons on the roster would be so beneficial to Australia's national team? The Boomers come into the Olympics as the second favorites behind the United States at +750 to claim the gold. And Australia comes into this tournament riding a wave of momentum, after beating Team USA and blowing Nigeria out during the exhibition campaign. This team could be the one to dethrone the USA, if anyone is to do it.
Team Australia is led by several current and notable former NBA players, most notably Joe Ingles, Patty Mills, Matisse Thybulle, Aron Baynes and Matthew Dellavedova. They also have former St. Mary's college standout Jock Landale. If Ingles and Mills shoot the ball well, this team could give the US a lot of trouble, as they do not have a problem playing defense.
Other Teams to Watch Out For
Slovenia
Any team with Luka Doncic is a threat, even if the rest of the roster around him is less than stellar. Doncic carried Slovenia through the Olympic qualifying tournament, and should be able to get any shot he wants in this tournament as well. Doncic is no stranger to FIBA rules, having played overseas before he arrived. And while Luka may wish he had Goran Dragic on his team instead of brother Zoran, Doncic will be appointment viewing during this event.
Nigeria
Who would have thought that Nigeria would be one of the true contenders to win at the Olympics just a few weeks ago? The Nigerians beat the United States in their first exhibition game and bring a ton of NBA talent to this tournament. They bring eight current NBA players to the tournament, along with a former NBA player in Ekpe Udoh. They will need their three-point shooting to get hot, but Nigeria will be very competitive throughout this tournament, which is great to see.
Can I bet on Olympic Basketball?
Yes, it is possible to bet on Olympic basketball at most regulated sportsbooks in the United States. As long as bettors live in a state where sports gambling is legal, it shouldn't be a problem.
What are some of the differences in rules in Olympic basketball?
FIBA rules are different than NBA rules in a few key ways. First, defensive three second violations are not a concern, which is great for teams with a true center. Also, players can grab the ball off of the rim after a shot, which is something that is illegal in NBA play.
Are there any other teams worth watching out for?
Argentina could be an interesting team in this tournament, if for no other reason than to see Facu Campazzo of the Denver Nuggets playing as a primary ball handler. But no other team really has a shot at the gold, no.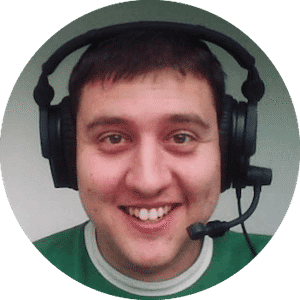 Jay Sanin
Jay Sanin is a sports writer and broadcaster from Albany, NY. He has covered sports betting and the gambling industry since 2013.