The Most Expensive Basketball Shoes Ever
December 22, 2020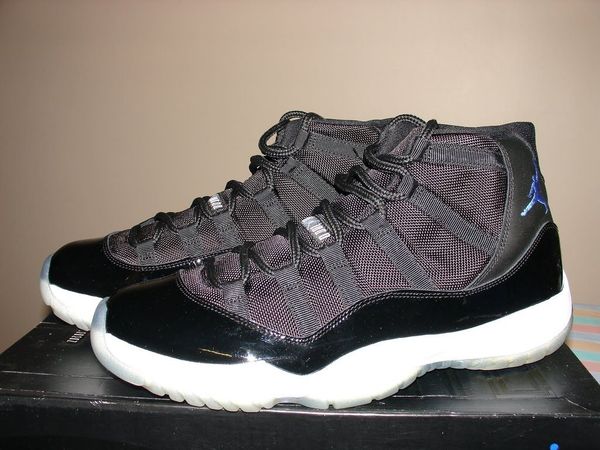 Basketball has one of the most unique cultures surrounding it of any sport. From the relevance in pop culture to the ties to music, basketball and culture go hand in hand. One way that manifests itself is through the world of basketball shoes, with basketball fans paying a lot of money for the newest shoes. In this list of the most expensive basketball shoes, find out which sneakers are the most costly in history.
LeBron James is the best basketball player in a generation where things just happen to cost more money than they did when Michael Jordan was in the NBA. So it stands to reason that LeBron's shoes just happen to be more expensive than Jordan's signature shoes during his playing career. One such pair was the Nike LeBron X Elite, which was selling for $260 when it came out.
These shoes were interesting to look at, as the Nike swoosh looked like it was wrapped in a gold foil almost thanks to a textured pattern. That was just one of the gold accents that adorned this black, white and grey shoe that was bold despite being more understated than some of the more flamboyant sneaker options that exist today.
At $275, the LeBron 11 Elite shoe was seen as something of a disappointment to those who wanted to wear them on the basketball court. And they were certainly interesting to look at as well. These shoes looked like something out of a Transformers movie, as they featured very jagged, angular patterns all over the shoes that certainly did not resemble the free-flowing nature of the game of basketball.
Even the iconic Nike logo was made to look a little more robotic in this shoe, as there were several lines going through it. While this shoe carries one of the biggest price tags in the history of basketball sneakers, it certainly was not one of the most aesthetically pleasing pairs in the history of the shoe game.
The world's most expensive basketball shoes were a tribute to the great Allen Iverson. Equal parts performance art and footwear, the Questions were limited to just one pair that was offered for $65,000. With nearly 250 diamonds incorporated into the laces and full black leather in the shoe itself, it is no surprise that these were the most expensive basketball shoes ever.
Basketball fans actually had the opportunity to buy these shoes through the Eastbay catalog in the United States, the mere mention of which should fill any hardcore sneaker fan with nostalgic joy. Of course, the $65,000 price tag was too much for most sneakerheads to afford, but they were still something to look at even in the catalog.
The ad itself was a sight to behold, as it attempted to call for serious basketball players to call a telephone number to order the elaborate kicks. It is unclear as to whether or not a pair of $65,000 Questions were ever sold, but that is almost beside the point. The point is that these shoes made the experience of catalog shopping for new sneakers even more fun than usual as a pair of sneakers had a carat count that exceeded the comprehension of most.
Strong presence in US
Wide range of betting options
Generous bonus offers
Get $1000 bonus
Great promotions
Best Multi interface platform
Easy registration process
Get $1000 bonus
One of the Largest Gambling Sites in the US
Offers Casino, Sportsbook & DFS
Great Promotions
Get $1000 bonus
What are the most expensive pair of Jordan shoes?
Jordans shoes are definitely the most popular basketball shoes, even if they are not the most expensive. But when it comes to pricey Jordans, the Air Jordan XX8 topped the list. At $250, the Air Jordan XX8 shoe was not nearly as aesthetically pleasing as many of the other entries from the Jordan brand. But they were still incredibly popular. In terms of overall sales, though, the Jordan sneaker line still outperforms that of any other athlete in the game of basketball past or present. That is unlikely to change anytime soon.
What are the weirdest basketball shoes of all-time?
The strangest basketball shoes of all-time have to be the Latrell Sprewell signature shoe. These shoes had a miniature spinning rim on each side that would spin when the shoes moved. From a practicality standpoint, these shoes made no sense for anyone serious about basketball. But as collectors items, these shoes were incredibly cool and a piece of strange basketball sneaker history.
What were the most affordable basketball shoes ever?
The most affordable basketball shoes of all-time were the Starbury line of sneakers. From NBA legend Stephon Marbury, these shoes cost as low as $10 at one time. Marbury was always a firm believer in making affordable items that were accessible to people of all financial backgrounds, which has made him one of the most respected people in the game of basketball even though his NBA career is long gone.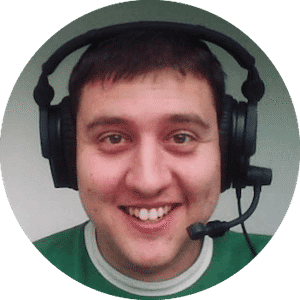 Jay Sanin
Jay Sanin is a sports writer and broadcaster from Albany, NY. He has covered sports betting and the gambling industry since 2013.