The Best Time for live bets on NBA Games
January 19, 2020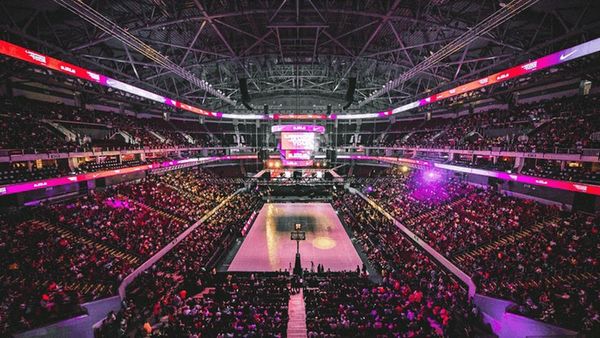 There was a time, not long ago, that online bookmakers only offered pre-match betting. Then, a few sportsbooks started posting odds at halftime. They mostly stuck to moneylines, spreads, and totals. Things have drastically changed over the past few years. Most online bookies now offer live odds on a plethora of things. Live odds are constantly being updated giving NBA bettors a massive selection of in-play betting options.
Those who live bet NBA games have a few distinct advantages. Most obviously, bettors who wait until after the tip-off can assess the flow of the game before making their bets. They can see how star players look. They can get a sense of how cohesive the offenses and defenses are. Of course, there are a few drawbacks. With so many betting opportunities, it's easy to get caught up in the live betting frenzy. If you are going to live bet NBA games, it's important to go into each match with a plan.
So, when is the best time to live bet NBA games?
The truth is that there is no cut and dry answer to this question. It's more a matter of good timing and taking advantage of certain situations. A great opportunity could arise in the opening minutes of a game, or it could come in the closing moments. Again, NBA live betting requires a plan. It certainly helps if you know key statistics and how teams perform in certain situations.
In the 2018-19 season, the Houston Rockets were 50-6 when they led at the half. They were a nearly unbeatable 55-3 when taking a lead into the final quarter. They were also 19-6 in games that they trailed after the first quarter. Teams like Denver, Dallas, Memphis, and Chicago were very rarely able to overcome first-quarter deficits. These types of situational statistics are very helpful if you plan on live betting NBA spreads and moneylines.
Spreads and Moneylines
You may want to bet on a team, but a big spread or a high moneyline price stops you from pulling the trigger. After all, seasoned sports bettors find little value in backing heavy favorites. Let's say you want to bet on the favored Toronto Raptors, but not at the pre-game moneyline price of -200. The plan? See if they fall behind early. If so, there's a good chance you can live bet them at a much better price. Even -150 is a lot more palatable than -200. That's if you still think they'll prevail.
It doesn't really matter how far into the game they are. If the Raptors are trailing, or it's a close game, the live odds will be way more favorable than the initial -200. The key factor is planning on placing a bet if the conditions are right. If the Raptors get out to an early lead and continue to carry the play, that -200 moneyline will likely rise even higher, and a potential moneyline bet becomes a no-bet. The same plan is effective when you live bet NBA spreads.
How to think when betting on Score Total?
A similar approach can be applied to totals. If one or both of the defenses start off strong and neither team is scoring early, the conditions might be right for a play on the under. Conversely, a live wager on the over might be prudent if the offenses are dominating early. Of course, you need to anticipate these scenarios and act quickly. It all comes back to having and sticking to a plan.
In close games, the final couple of minutes can see a lot of scoring because of intentional fouls and the ensuing free throws. Close games can also potentially go to overtime which often helps scores go over the total. A free throw frenzy usually doesn't happen in lop-sided contests. Either way, you can make an informed total wager late in the game if the conditions are right.
Pre-game wagers
Another benefit of NBA live betting is the ability to hedge pre-game wagers or live bets made earlier in the game. In fact, this might be the biggest benefit. For example, maybe the Raptors fell behind early prompting you to place a live moneyline or spread bet on them. During the fourth quarter, it becomes pretty clear that, barring a miracle, they're not going to pull it out. If the price is right, this is a great time to hedge your Raptors moneyline bet by placing an in-play wager on the opponent. You should also apply this strategy to totals. Sure, you might not come out ahead. At least you have the opportunity to minimize your losses.
Have a plan
We've established the importance of having a plan when you want to live bet NBA games. And it's not just planning the timing of your potential bets. You must also put a cap on how much you bet. Yes, money management! You need to be disciplined. It's easy to get carried away with all the betting opportunities. Especially if you go into the ill-advised "chase mode".
Just as with any other bet you make, avoid making wagers that involve high risk and little reward. Doing so is like taking the express route to bankruptcy. Additionally, be sure that your live bets are informed. Pay attention to what's happening and act accordingly. Soak in as much information as you can before you live bet NBA games. Knowing relevant statistics, who's injured, team characteristics, and even who the referees are will give you a much-needed edge.
Unlike pre-game odds that are generally stable, live betting odds are extremely volatile and are constantly changing. The best time to live bet NBA games is when you see a good opportunity at the right price. Remember, you need to hit it right away. Even the slightest hesitation could mean missing out on a prime opportunity.
Admir aka "The Admiral" has been around the sports industry for more than two decades as a professional athlete and sports agent.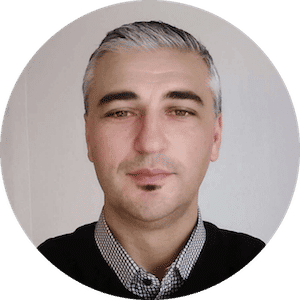 Admir
Admir aka "The Admiral" has been around the sports industry for more than two decades as a professional athlete and sports agent.