Tennis Betting Picks – ATP Finals Day 3
November 15, 2020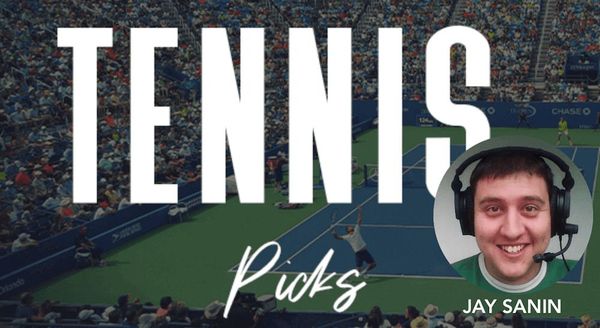 When you think of players who have qualified for the ATP Finals, you don't usually think of players who are on a losing streak. But two players who have lost consecutive matches will square off in the second day of round robin play in Group B. In this edition of tennis betting picks, we look at the match between Stefanos Tsitsipas and Andrey Rublev, as both players search for a much needed win in London.
Stefanos Tsitsipas vs. Andrey Rublev
Stefanos Tsitsipas lost his third consecutive match on Sunday when he lost in three sets to Dominic Thiem in the opening singles match of this event. Tsitsipas dropped the first set in a tiebreak, won the second set, but failed to complete the comeback when he dropped third. Tsitsipas has lost to Grigor Dimitrov, Ugo Humbert and Thiem consecutively, and is in danger of failing to defend his ATP Finals title with a loss here.
The problem for Tsitsipas in an event like this is that he struggles to break serve. Over the last calendar year, Tsitsipas has only broken his opponent in 18.1% of service games. That percentage ranks 54th on tour during that time period, behind players like Lloyd Harris and Guido Pella. If Tsitsipas wants to avoid an 0-2 start to this event, he will need to make more of an impression on the serve Rublev.
Andrey Rublev lost meekly in straight sets in his first round robin match in London. He was cut down by Rafael Nadal, dropping the Russian to 0-1 for this year's tour finals. The loss was Rublev's second straight defeat, after he had lost to Stan Wawrinka in his second match at the Rolex Paris Masters. Rublev was simply unable to make inroads on the Nadal serve, failing to force a single break point in that match.
As is expected when playing against Nadal, Rublev had his share of issues when forced to play a second serve. The Russian won just 9 of his 22 second serve points against Rafa. Against Tsitsipas, that number should improve, as Tsitsipas ranks 62nd on tour over the last year on this surface facing second serves. If Rublev can dictate points with his serve against a vastly more vulnerable returner, he could move to .500 in the group stage.
Both of these players are excellent at holding serve on hard courts. Tsitsipas ranks fifth on tour over the last year, holding just over 89% of the time. Rublev, meanwhile, ranks 12th with a hold rate of 86%. At the tour level, Tsitsipas and Rublev have played just one competitive match on hard courts. That match came at the US Open, and went four sets. Two of those sets went to tiebreaks, and another match full of service holds should be expected here. Take the over 23.5 service games played.
Pick: Over 23.5 service games (-117)
Strong presence in US
Wide range of betting options
Generous bonus offers
Get $1000 bonus
Great promotions
Best Multi interface platform
Easy registration process
Get $1000 bonus
One of the Largest Gambling Sites in the US
Offers Casino, Sportsbook & DFS
Great Promotions
Get $1000 bonus
How important is it to avoid an 0-2 start in this tournament?
In this group, Rafael Nadal and Dominic Thiem already have a win each. One of them is guaranteed to go to 2-0 when they play each other on Tuesday. That means that the loser of the Tsitsipas/Rublev match is guaranteed to be in last place in the group through two matches. While qualifying for the semifinals isn't impossible from 0-2, it sure makes that outcome less likely.
Who are the favorites to win the ATP Finals now?
After the first matches in each group, Novak Djokovic is the favorite at +110 odds to win the tournament. Daniil Medvedev has slid into the second favorite slot at +350, though, with Rafael Nadal and Dominic Thiem behind them on the list of favorites. The four players who lost their opening matches are all at 20/1 odds or longer to win and lift the trophy at the O2 Arena.
Who is going to win the Nadal/Thiem match?
There is so little separating Rafael Nadal and Dominic Thiem on this surface. Thus, it is difficult to predict which of them is going to come out on top. While it sounds like a bad sports cliche, it is going to come down to which player digs deep to come up with that little extra something in the crucial moments.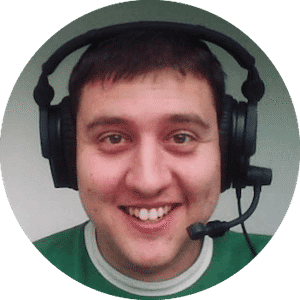 Jay Sanin
Jay Sanin is a sports writer and broadcaster from Albany, NY. He has covered sports betting and the gambling industry since 2013.