Tennis Betting Picks – ATP Finals Championship Match
November 21, 2020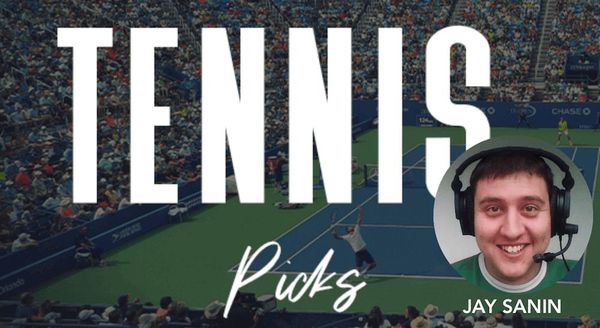 After a week of incredible tennis, the final of the 2020 ATP Finals has arrived. Dominic Thiem and Daniil Medvedev both survived brutal schedules to get to this match. And with ranking points and a maiden title in this event on the line, both players will look to finish this season with a bang. In today's tennis betting picks, we look at this dream final matchup and look to improve on a 6-1 run at the O2 Arena.
Dominic Thiem vs. Daniil Medvedev
Dominic Thiem went 2-1 in the group stage of this event. He beat Stefanos Tsitsipas and Rafael Nadal in his first two matches. In a meaningless third match, he dropped two quick sets to Andrey Rublev. In the semifinals, Thiem survived a three set grinder against Novak Djokovic that saw him prevail in a third set tiebreak against the number one player in the world. His reward for his hard work is a match against an player in brilliant form in Medvedev.
The Djokovic match was a master class by Thiem in keeping your nerve. The Austrian was not broken once in that match despite playing the greatest defender in this era of the sport. Despite losing a second set tiebreak to level the match at a set all, Thiem came back to win a tiebreak in the third set. If he can hold his nerve in a similar fashion against Medvedev, he could very well lift the trophy on Sunday.
Daniil Medvedev went 3-0 in the round robin. He beat Alexander Zverev, Novak Djokovic and Diego Schwartzman in straight sets. And, like Thiem, he completed the Djokovic-Nadal double on Saturday. Medvedev dropped the first set to Nadal before coming back to win the final two sets of the match to advance to the final. Medvedev had to figure out how to deal with a slice from Nadal that confounded him in set one. But once he did that, he grew into the match and took it from the world number two.
Medvedev enjoyed a huge advantage over Nadal in the first serve department in the semifinals. He put his first serve into play at a 70% clip, compared to 56% for Nadal. And Medvedev was able to make the Spaniard pay for playing second serves with his devastating ground strokes. The key to this final could very well be first serve percentage, as both players are lethal when they are able to dictate the start of points.
Thiem and Medvedev have played a total of four matches against one another on tour. Thiem has won three of those matches, and has won two of three on hard courts. Their last encounter came in the 2020 US Open, where Thiem won in straight sets in the semifinals en route to his first Grand Slam title. Two of the three sets won by Thiem went to tiebreaks in that match, something we could see again in this affair.
Both of these players have played incredible tennis to get to this point. And both players have been so dominant on serve against such good defenders that it is hard to pick a winner. But breaks of serve may be hard to come by in this final at the O2 Arena. And a three set match is certainly not to be ruled out. We like the over 23.5 service games total in what should be one to remember to close out the 2020 tennis season.
Pick: Over 23.5 service games (-112)