Super Bowl LV: Why Bet the Point Spread When You Can Bet A Margin?
February 3, 2021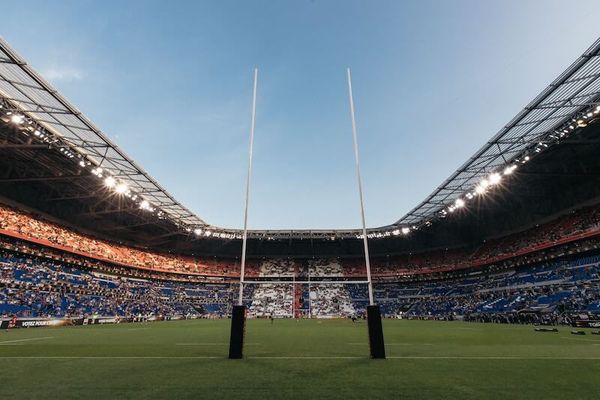 The most common way people bet on football games like Super Bowl LV is the point spread. It is not hard to understand and easy to do, but the payout is not too high (unless you bet on a heavy underdog and win).
But there is a way to change that. Instead of taking the spread on one team or the other, you take a winning margin.
If you were to bet on the Kansas City Chiefs to cover the spread (-3.0) Sunday and they win by at least three, the odds would not result in much of a payout (-120). Yes, winning money is always better than losing.
But what if you could win more?
$2021 Risk-Free Bet Bonus
Go to William Hill
Promo Code: SPORTSBONUSRF
That is where betting the winning margin at William Hill comes in. If you are convinced the Chiefs will win Super Bowl LV by three points, you would take Kansas City to win by 1-6 points at +290.
Should they win by three, a $100 bet wins you $290 (the same bet on the spread would win $83). Easy, right? There is a catch, of course.
If you bet the spread and the Chiefs win by 20 points, you still win—but not with this margin. If they win by less than a touchdown, you win. But if they win by seven or more, you are out of luck.
That is the risk you take. But no risk, no reward—right?
Which Super Bowl LV Winning Margins Have Value?
The answer to that depends on how you think the game is going to go. While many experts have yet to make their pick, early indications point towards Super Bowl LV being a close, hard-fought, and potentially high scoring game.
At the same time, with the caliber of offenses in this game, it is not hard to see one or the other having a better day and blowing the other out. Then again, both defenses are playing well of late and could keep the scoring down and the game close.
So, it could be a relatively close win for either team or a blowout (but probably not a blowout). The winning margins and their odds (via William Hill) are as follows:
Winning Margin

KC 1-6 pts +290
TB 1-6 pts +340
KC 7-12 pts +450
TB 7-12 pts +675
TB 13-18 pts +1200
KC 13-18 pts +600
TB 19-24 pts +2200
KC 19-24 pts +1100
TB 25-30 pts +3500
KC 25-30 pts +1900
TB 31 pts or more +4500
KC 31 pts or more +2300
Either team winning by 1-6 points will likely be the most common choice. If both quarterbacks play like they are capable of playing, it probably will be a close, hard-fought, high-scoring game.
Possibly even one in which the outcome is decided by less than a touchdown.
It does not hurt that two of the most common margins of victory fall within range (3.0 and 6.0). However, the second most common, seven points, falls just outside of it.
However, that does mean the 7-12 range has value (maybe more for the Chiefs than Buccaneers).
When you go beyond the 7-12 margin, you start to get into numbers that tell a different story than the one expected. Fans expect the game to be competitive.
But when we start talking about spreads like 13-18 points and higher, a game is not really that competitive. It is more like one team controlled/dominated the other.
As unlikely as it may seem that either team dominates or controls the game, it could happen. What if Tom Brady throws three interceptions again? Green Bay did not do anything with the ball in the NFC title game when that happened.
The Chiefs offense is much more dynamic than the Packers, though.
Chances are good, Kansas City puts points on the board if that happens this week. But do you go with Chiefs by 19-24, 25-30, or 31+?
Betting Play: Take the Chiefs and Buccaneers to win by 1-6 points. Yes, you are guaranteeing you lose a bet this way. But the payout on the one you win will cover the loss with room to spare.
The safest bet here is for the Chiefs to win Super Bowl LV by 1-6 points, followed by the Buccaneers to win by the same margin. Both teams have played too well in recent weeks to see either falling apart and not putting up a good fight.
If you wanted to take either team to win by 7-12, there is undoubtedly value there as well. But is there value in taking either team to blow out the other?
It seems unlikely the Buccaneers blow out the Chiefs, but it is not hard to see the Chiefs doing it to the Buccaneers if Tom Brady has another multi-interception day.
He did throw three against the Buffalo Bills, but this is Tom Brady we are talking about. If anyone knows how to get the job done in the Super Bowl, it is him.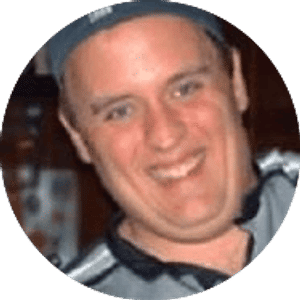 Travis Pulver
Travis a native-Texan which is where his love of football originated. But after moving around a lot when he was younger, he was able to develop an appreciation for the game and not just his favorite teams. He now lives in Indiana with his wife, Nicole, and two kids, Jackson and Addison. You can find him on Twitter at @FatManWriting.