Stephen Thompson vs Gilbert Burns Prediction
July 8, 2021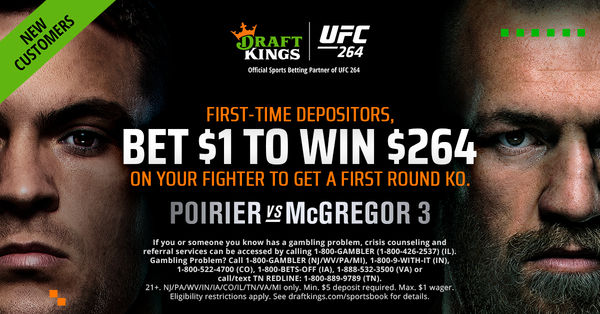 Stephen Thompson -160 vs Gilbert Burns
Fight is at 170 lbs and is +100 to end inside the distance.
Be sure to check out this amazing offer from DraftKings for this fight card.
Betting Pick: Thompson -160
✅ This is a really fun co-main event. Two high end fighters will look to take a step towards a title shot, but the stylistic advantages certainly veer towards Stephen "Wonderboy" Thompson. Wonderboy is an absolute master of dictating range in the stand up, and that will be a nightmare for Gilbert Burns. Not only will Wonderboy dictate range and pace in the stand up, he will be able to use that to keep any wrestling attempts off of him. This has been a tried and true recipe for Wonderboy, as he's been taken down a total of two times in his last 14 fights. I'm not sure Burns has a wrestling edge even if he is able to close the distance, but I can be sure that Wonderboy will have no interest in grappling with Burns. Wonderboy will use his movement, high end striking and fight IQ to dictate the striking battle, and it will become a frustrating night for Burns. While the opponent in totality is better than the last pair Wonderboy has faced, I do not believe Burns to be a better or more dangerous striker than Vincente Luque or Geoff Neal. With Wonderboy keeping the fight upright, it will amount to something of an easy night for him.
✅ Gilbert Burns will have to sell out to get the fight to the mat if he is to have a path to victory. He is far from a bad striker but Wonderboy absolutely outclasses him in that department. Where Burns has the glaring advantage is on the floor, and will have to sell out to get it there. Wonderboy is far from incompetent on the mat, but being there with Burns is flirting with disaster. There will be urgency from Wonderboy to keep the fight upright and to return there if the fight were to hit the mat. All in all, that lone takedown needed from Burns is not likely to come, and he will have a disappointing and frustrating night against a superior striker.
✅ While a later finish by Wonderboy would not be wholly surprising by any means, a decision clinic remains the most likely outcome. The +260 ITD line does offer some level of temptation but the -160 flat line is the best avenue of attack.
Betting Pick: Thompson -160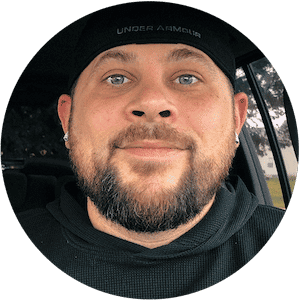 TJ Calkins
TJ Calkins was raised in a gambling loving household. He knew how to handicap horse races and follow line movements well before his tenth birthday. While sports betting remained a passion into adulthood, poker and Daily Fantasy Sports also became passions and remain as such today.