Ruud vs Carreno-Busta – ATP Monte Carlo Predictions
April 13, 2021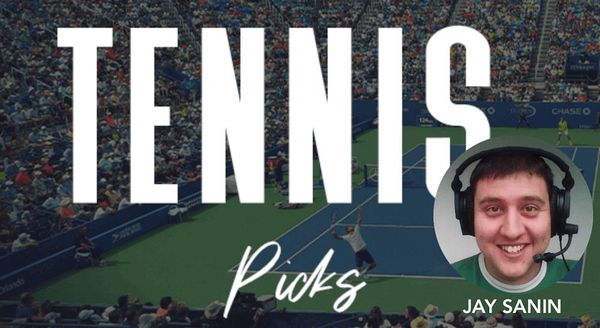 Ruud vs Carreno-Busta is scheduled to be the final match of the ATP Monte Carlo round of 16. With both players proving over the years that they are built for success on clay, the winner of this match will really have to earn their way into the quarterfinals. In this edition of tennis picks, we put Ruud vs Carreno-Busta under the microscope and give you our best bet for this showdown on the dirt.
Casper Ruud vs Pablo Carreno-Busta
Ruud vs Carreno-Busta Pick: Over 2.5 sets (+135)
Ruud vs Carreno-Busta Pick: Over 2.5 sets (+135)
Casper Ruud got off to a rocky start to his clay court season, splitting his first two matches of the year in Marbella. But the Norwegian has rattled off two straight wins in Monte Carlo, including one of the more impressive wins of the tournament over Diego Schwartzman in round two. That match went Ruud's way in straight sets, as he dominated the Argentine from start to finish.
Against Schwartzman, Ruud faced just one break point. He also took eight of the 13 points that required a second serve from Schwartzman. Given Schwartzman's status as one of the best breakers of serve on tour, and Schwartzman's skill on clay, Ruud's performance was a statement that the rest of the field should look out for him.
Pablo Carreno-Busta comes into Ruud vs Carreno-Busta as perhaps the best player on clay so far in 2021. The Spaniard took last week's 250 level title in Marbella on home soil. He followed that performance up with victories over Stefano Travaglia and Karen Khachanov in straight sets. Here, PCB will look to earn a third straight win in Monte Carlo over a tough clay court opponent.
Against Khachanov, the key for Carreno-Busta was his consistent style of play. Carreno-Busta played with a lot of margin against the Russian, opting to keep the ball in play rather than risk errors with his groundstrokes. He was rewarded with a litany of errors from Khachanov, whose comparatively inconsistent game style put him in trouble on his serve far more often than Carreno-Busta's did.
Ruud vs Carreno-Busta has been played twice before in the careers of these two players. Both of those matches were contested on clay, with each player claiming a victory to leave this series even at a match apiece entering this rubber match. Carreno-Busta beat Ruud in three sets in Rio during the 2017 season, while Ruud got revenge in three sets during the 2019 Kitzbuhel event.
So far, Ruud vs Carreno-Busta has gone to three sets in both of the meetings that have taken place all-time. In this match, there is no reason to believe things will be different. Carreno-Busta and Ruud are both playing sensational tennis on clay and should be able to snag a set each to send things to a decider. At a nice +135 price, it is worth wagering on history to repeat itself in the over 2.5 sets market.
What will the best matches be on Thursday?
In addition to Ruud vs Carreno-Busta, there are a few other matches that could be the best of the day. Cristian Garin and Stefanos Tsitsipas are both playing great tennis and could put on a superb show. And Andrey Rublev taking on Roberto Bautista-Agut could be a match that is competitive to the very end.
Can anyone get in the way of a Nadal/Djokovic final?
Right now, it doesn't look like there is anyone who can get in the way of the dream final between Nadal and Djokovic. Both looked great in their first action in Monte Carlo. But there is a reason that they play the matches. Both players are coming off of extended layoffs and could fall to more in-form players prior to the final. Either result would produce some incredible entertainment in the days to come.
Who has been the biggest surprise of the week?
The biggest surprises of this week have been Lucas Pouille and Fabio Fognini. Pouille had gone a long time without high-level victories like the ones he has earned this week. And Fognini has been a surprise simply because he has tried hard enough to pick up a couple of wins in Monte Carlo.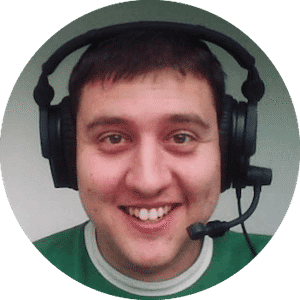 Jay Sanin
Jay Sanin is a sports writer and broadcaster from Albany, NY. He has covered sports betting and the gambling industry since 2013.