Russell Wilson No Longer A Lock to Win NFL MVP
November 9, 2020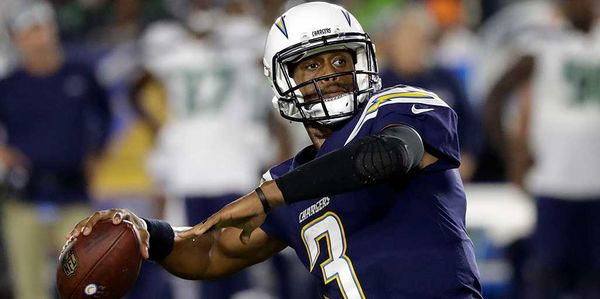 There has been a lot of talk about Russell Wilson having yet to receive a single vote for NFL MVP. His name is always in the conversation, but for some reason, when the votes come due, no one has written his name down.
That is going to change this season. But Russell Wilson is expected to do more than get a few votes this year. With how he has been playing, he is viewed by many as the frontrunner for NFL MVP.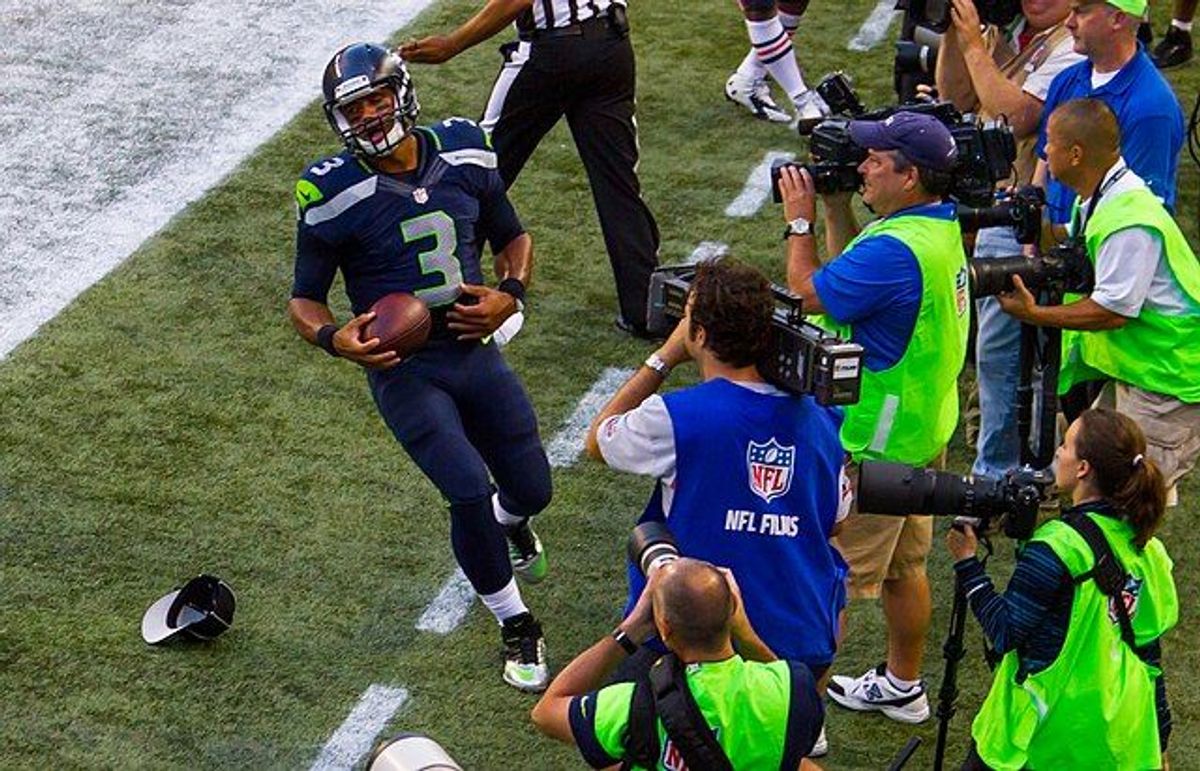 However, with how he has played the last two weeks, his status as a frontrunner is in jeopardy.
He started off with a bang throwing 19 touchdowns and just three interceptions in Seattle's first five games (all wins). But in the last three games for the Seahawks, he has thrown nine touchdowns and seven turnovers (five interceptions and two fumbles).
In those three games, the Seahawks were 1-2. While they still control the NFC West with a 6-2 record (Arizona and the Rams are 5-3), the edge now belongs to the Cardinals.
It isn't all Wilson's fault, of course. But if someone wants to win NFL MVP, he has to lead the team to victory in close, hard-fought games—especially against division rivals. He certainly cannot contribute to another loss as he did against Buffalo (with four turnovers).
Because of all that, while he still has the best odds at DraftKings (+125), the door is wide open for someone else to become the new frontrunner.
Great promotions
Easy registration process
Best Multi interface platform
Get $1000 bonus
NFL MVP Candidates Not Named Russell Wilson
Wilson is still in the driver's seat to win his first NFL MVP. His last two games hurt his chances, but his body of work throughout the season does keep him at the top of the leaderboard. But the distance between him and everyone else has gotten smaller.
Patrick Mahomes has always been right on Wilson's tail; he's just a lot closer now (+200). Early on, it seemed like the Chiefs might have been trying to diversify their offense somewhat. There was a game or two where he checked down a lot, and there have been a few where the Chiefs leaned heavily on the run game.
But despite that, he is second in the league in passing yards and touchdowns but has the third-best rating. Oh—and the Chiefs are 6-2 and favored to win their division (-2500), the AFC (+165), and Super Bowl (+350).
Not too far behind him is a perennial MVP contender and former winner, Aaron Rodgers (+350). His only downfall is that he always plays great. So, while his stats so far this season are incredible (2253 yards, 24 touchdowns, one interception, and a 117.5 rating) and the Packers are contenders in every sense of the word, it is nothing new.
We expect to see that level of excellence from him. Since he gives us what we expect, we don't give his game the attention it deserves.
Josh Allen (+2200) had begun to fade away the last few weeks, but then he roared back into the limelight with a stellar game over Russell Wilson and the Seahawks. Tom Brady (+3300) has played like a contender in recent weeks—just not Sunday night against the Saints.
Dalvin Cook (+3300) has run his way into the conversation since coming back from injury. If he can continue to do so and lead the Vikings into the playoffs, he would be a worthy winner. Kyler Murray's (+3300) body of work has been imperfect but good enough for him to be in the conversation.
The quarterback of the league's only undefeated team, Ben Roethlisberger (+3300), deserves attention as well.