Rublev vs Medvedev – Australian Open Betting Picks
February 15, 2021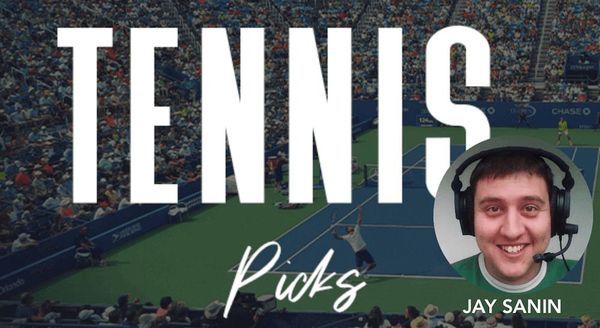 Rublev vs Medvedev has been a one-sided matchup historically. But in an Australian Open filled with surprises, no matchup is a sure thing. Though this Russian pairing won the ATP Cup together, they will put aside any friendship to reach the semifinals. In today's tennis picks, we examine the tantalizing Rublev vs Medvedev showdown.
Andrey Rublev vs Daniil Medvedev
The Pick: Rublev +4.5 games (-120)
The Pick: Rublev +4.5 games (-120)
Andrey Rublev has barely broken a sweat to get to the Australian Open quarterfinals. In his last match, he led up and comer Casper Ruud by two sets before Ruud was forced to retire. The Russian number two has yet to drop a set in this tournament.
Rublev has only dropped one set in all of 2021, that coming against Struff of Team Germany during the ATP Cup. Rublev will need to play at the same level he has been so far this year to avoid repeating his history against Medvedev.
Daniil Medvedev is coming off of a straight set win over Mackenzie McDonald to get to the quarterfinals. He has survived one scare in this tournament, a five set victory over Filip Krajinovic in round three. Even in that tense match, Medvedev served up a fifth set bagel and was never in any real danger.
Medvedev has enjoyed similar form to that of Rublev so far in 2021. The Russian number one has dropped just three sets so far in 2021. Given that Medvedev was playing the top singles players in each ATP Cup tie, it could be argued he has been more impressive than Rublev so far.
The Rublev vs Medvedev series has seen four official matches in its history. Medvedev has won all four. What's more is the face that he has yet to drop a set in those four matches. But it should be noted that Rublev is playing the best tennis of his career, and that their meeting in last year's US Open required two tiebreaks.
That last US Open encounter was a fascinating match. There was one total break point in the match, which Medvedev converted to secure the second set. Both players went on to have massive success to close out the year, and there shouldn't be much to separate them here again. But Rublev should get more than 51% of his first serves in play this time around.
While Medvedev should increase his win streak over Rublev here, this match should be another war. The faster court conditions will make it more difficult for Medvedev to play his best defensive tennis, and Rublev should at least be able to notch his first set over his countryman. Take Rublev plus the service games and hope he stays healthy.
Can anyone stop a Djokovic vs Nadal final?
Yes, there is a chance the final won't feature Djokovic and Nadal. The winner of Rublev bs Medvedev could beat Rafa. The same could be said for Stefanos Tsitsipas. While Djokovic looks likely to get there, the other half of the draw is up in the air.
Can Karatsev test Djokovic?
Unless Djokovic gets hurt again, no. Karatsev needed an injury from Grigor Dimitrov to advance to the semifinals. But the Cinderella story of Karatsev comes to an end if Djokovic is anywhere near healthy.
Is Serena Williams going to win the women's draw?
Serena Williams is playing exceptional tennis. But facing Osaka and potentially Barty back to back is a tall task. For now, let's just enjoy what she is doing and worry about the end result later.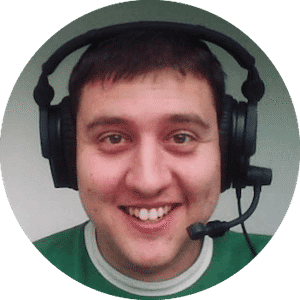 Jay Sanin
Jay Sanin is a sports writer and broadcaster from Albany, NY. He has covered sports betting and the gambling industry since 2013.