Rockets vs Wizards Predictions
February 14, 2021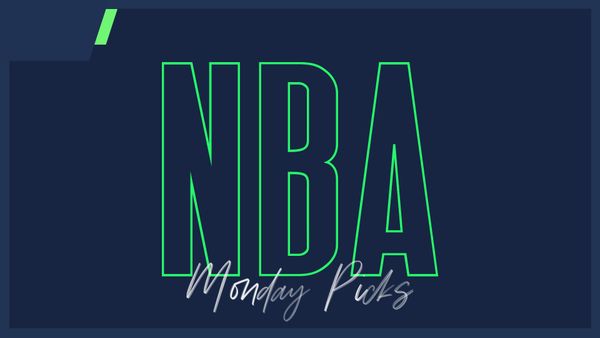 Rockets vs Wizards Pick: Rockets +1.5
The Washington Wizards and Houston Rockets will face off in an inter-conference matchup we see just twice per season. Both of these teams are fun to watch and there's a good chance this is a competitive game from start to finish. We are here to bring you up to date and well-researched Rockets vs Wizards predictions for both the spread and over/under.
There are a ton of factors to consider when betting on the Rockets vs Wizards and that's what we are here for. Let's dive right into the NBA picks and how this game will go down and who will end up covering the spread.
Houston Rockets vs Washington Wizards Betting Pick
This game will take place at 7:00 PM ET in Capital One Arena
Why bet the Rockets:
✅ It's John Wall revenge time baby. This will be the first time Wall has played in the Capital for a team not named the Wizards. He will have nothing to hold back after the franchise elected to ride with the younger Bradley Beal over him. He's still the same dominant player we know and love and I'm expecting a big performance in this game.
✅ Both the Rockets and Wizards play fast, but it fits the Rockets a lot better. Bradley Beal is the Wizards only true scoring weapon while the Rockets have four different guys that can lay 20+ points without the blink of an eye.
✅ The Rockets have lost five straight and are in dire need of a big victory. The Wizards rank 27th in defensive efficiency and will give the Rockets that boost they've needed so badly of recent. Expect the Rockets to come out firing offensively after being held under 100 points in three of their last four.
✅ With Christian Wood and DeMarcus Cousins in the middle, I would much rather trust the Rockets down low. The Wizards are paper-think at PF/C and I like Rockets to do a lot of their damage down low under the basketball. I look for Wood to have a massive game against one of the weaker frontcourts in basketball.
✅ The Washington Wizards are 0-4 ATS in their last 4 games following a ATS win.
✅ The Washington Wizards are 0-4 ATS in their last 4 games as a home favorite.

General Info about Washington Wizards vs Houston Rockets
Where do the Houston Rockets play their home games?
The Rockets play their home games in the Toyota Center.
Where do the Washington Wizards play their home games?
The Wizards play their home games in Capital One Arena.
Where can you watch Rockets vs Wizards?
You can watch this game nationally on NBATV.
Where can you bet on Rockets vs Wizards?
Check out the Best Betting Sites for 2021 to get the best odds and betting options on the game.
Wizards vs Rockets Predictions
The Houston Rockets and Washington Wizards have faced off just over 150 times all-time with the Wizards holding just a slight advantage. These teams met in the Playoffs once when the Rockets were in the ECF with the Rockets winning the series 4-2.
This head-to-grad matchup has been as close as it gets, and that is no surprise. Both of these offenses have been great over the last decade, but the same can't be said for the defenses. This is anyone's game to win.
Make sure to check out the Rockets vs Wizards predictions above for not only the spread but over/under and moneyline as well. We have you covered so you can remain profitable while tuning into what is sure to be a competitive game.
Rockets vs Wizards Against the Spread Predictions
When you make a wager against the spread, you have to decide which team will win the game and by how many points. This is the most popular way to wager on NBA games as you're able to get even money on both sides. While it might seem like a scary task at first glance, we will make sure to put you in a comfortable spot when all is said and done.
For example, let's say the Houston Rockets are favored by 4.5 points over the Washington Wizards. In this case, a bet on the Rockets would ask for a win by five or more points while a wager on the Wizards would require either a victory by any margin or a loss by four or fewer points.
When making Rockets vs Wizards against the spread predictions, every factor must be considered. We will make sure to do just that, so don't miss out on them above. We will also tell you how we got to that conclusion, so you can make your own judgment.
Washington Wizards vs Rockets Over/Under Betting
When making a bet on the over/under, you must decide if the Washington Wizards and Houston Rockets will combine for more or less than a certain amount of points. This number is set by the sportsbooks and will continue to adjust as action comes in on both sides. This is the second most popular way to wager on NBA games and another way to get even money on both sides.
Using the same hypothetical as above, we will say the over/under set for this game is at 224.5. If you bet the over, you need the Wizards and Rockets to combine for 225 or more points. A wager on the under would ask for 224 or fewer points. This is certainly a simple bet, but it can be hard to decide which side to be on.
We are here to make sure you are prepared to make a wager on the Rockets vs Wizards over/under. The biggest factor to consider is the PACE, which will indicate how fast this game will likely be played. Make sure to check out the Rockets vs Wizards over/under betting predictions above.
Houston Rockets vs Wizards Moneyline Predictions
When making a bet on the Rockets vs Wizards moneyline, it's your job to simply pick the outright winner. It allows you to ignore any confusion about the spread or over/under and is in turn a very simple wager.
Betting the moneyline is the third most popular way to bet on NBA games and the way a lot of casual bettors like to go. It's easy to root for the winner. You will still have to pay that juice elsewhere, so it's important to ensure there is proper value when making this bet.
We are here to make sure you're covered when it comes to Rockets vs Wizards moneyline predictions. This is going to be a fun game to watch and both moneyline wagers are in play. This is a game either team can win.
Odds in the NBA change more than any other sport and that's not by accident. The majority of news in the NBA comes out the day of the game, leaving sportsbooks and bettors sometimes just hours to react.
This can and will cause panic. It's your job as a good bettor to stay calm and composed while reading the board. We are here to let you know which side of the game you should be one. Make sure to check out the Rockets vs Wizards odds above.
Live Streaming Rockets vs Wizards
The United States currently doesn't offer any live streaming Rockets vs Wizards options when it comes to sportsbooks and the NBA. With that being said, things are sure to change with the legal landscape of sports betting under constant progress in the states. We will be the first ones to let you know, so don't feel the need to check elsewhere.
For now, you have a couple of different options. The easiest is the NBA League Pass, which costs a flat or monthly rate to watch every single NBA game across the country. You can also subscribe to a paid streaming site. These include YoutubeTV, Hulu, and FuboTV. You will be able to watch the games on top of many other programs and sports.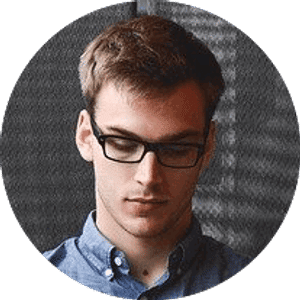 Jake Williams
Jake Williams is a sports gambling expert. He's been writing in the sports betting and DFS industry for over a decade. He specializes in MLB and NBA, along with College Basketball and College Football.