Rays vs Yankees Predictions
April 10, 2021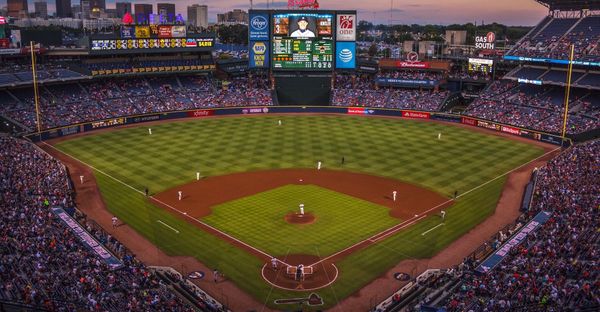 The Tampa Bay Rays and New York Yankees will face off in a battle of the AL East that will tell us a lot of information. The Rays are coming off a World Series season, but the Yankees are the favorites to win the division. If there is a team to upset the Yankees, it would be the Tampa Bay Rays. This series figures to be a phenomenal one and we will have you covered from every betting angle.
Make sure out the Tampa Bay Rays vs New York Yankees predictions above. Let's dive into how this game will go down and who will end up covering the run line.
Tampa Bay Rays vs New York Yankees Betting Pick
This game will take place at 1:10 PM ET in Tropicana Field on Sunday, April 11th
Why bet the Over 8.5 runs?
📣 NYY – Jordan Montgomery (L) vs TAM – Michael Wacha (R)
✅ The Yankees lost 4-0 yesterday to the Rays, and the bats looked absolutely terrible. The Yanks optioned Domingo German after the game and it was one to forget for the entire team. I expect a bounce-back performance in this one as the Yanks face Michael Wacha and opener Brent Honeywell. These two offenses are top-10 in baseball and we can't let one or two games influence us too much. We're looking at two lower-end starters and this game could certainly turn into a big number on both sides.
✅ The Tampa Bay Rays are facing off with southpaw Jordan Montgomery in this one, who's always had a bit of a home run issue, allowing 32 bombs in the last two and a half seasons. With that being said, Montgomery does a great job of limiting damage, so don't expect him to get blown up. You also shouldn't expect him to go any deeper than five innings early in the year. Look for guys like Randy Arozarena and Yandy Diaz to give Montgomery trouble.
✅ The Yankees looked terrible at the plate yesterday and wouldn't have been able to hit anyone the Rays threw out there. They'll look to turn things around against the Rays flock of bullpen arms here. It'll start with Brent Honeywell, who will only pitch an inning or two. The Rays will then turn it over to Michael Wacha, who will be asked to go around four innings. I expect the Yankees to get their lineup going in this one and I wouldn't be shocked to see both teams get close to the over on their own.
✅ Over is 6-2 in Yankees last 8 road games vs. a right-handed starter.
✅ Over is 4-0 in Rays last 4 games with the total set at 7.0-8.5.
General Info about Rays vs Yankees
Where do the New York Yankees play their home games?
The Yankees play their home games in Yankee Stadium.
Where do the Tampa Bay Rays play their home games?
The Rays play their home games in Tropicana Field.
Where can you watch the Rays vs Yankees?
You can watch this game nationally on MLB.TV or a paid streaming site.
Rays vs Yankees Predictions
With the Tampa Bay Rays and New York Yankees both in the AL East, they play each other at least 19 times per season. That's if they don't meet in the playoffs. Dating back to the inception of the Rays in 1998, these two teams have faced off over 400 times with the Yankees holding a comfortable all-time series lead. That's not a surprise when you consider the history of the New York Yankees.
However, things don't matter as much in today's game as either of these teams can win this game. The Tampa Bay Rays have asserted themselves as a force in baseball at this point and they are no longer a shoo-in for one of the league's worst squads.
You can be sure that we will have you covered from every angle for this Rays vs Yankees game. That means top-of-the-line predictions for not just the run line, but moneyline and run line as well. Make sure you check those out above.
New York Yankees vs Tampa Bay Rays Run Line Predictions
The run line is a wager unique to baseball, so there is no need to panic if it doesn't ring a bell at first look. When one team is favored over the other, sportsbooks use the run line to set a bit of an alternate spread. In almost every circumstance, the favorite will get (-1.5) runs with the underdog (+1.5). These can be tricky bets, but are a solid way to get a better price than the moneyline.
Let's say the New York Yankees are massive favorites in this game. People would rather bet them -1.5, meaning they would have to win by two or more runs. In turn, the Rays would be +1.5 and a wager on them would require either a victory by any margin or a loss by a single run.
While this isn't always a bet you want to make, it can certainly give you better odds than the moneyline. Make sure to check out the New York Yankees vs Tampa Bay Rays run line predictions above.
Rays vs Yankees Over/Under Betting
When you aren't overly confident in either the Tampa Bay Rays or New York Yankees, you can choose to bet on how many runs you think will be scored in this game. Betting the over/under comes down to picking whether you think the Yankees and Rays will combine for more or less than a certain amount of runs. This number is set by the sportsbooks and comes down to plenty of factors.
For example, let's say the Rays vs Yankees over/under is set to 8.5 points. A wager on the over would call for nine or total runs scored while a bet on the under would require eight or fewer total runs scored. This is the second-most popular way to wager on MLB games as another way to get even odds on otherwise lopsided games.
NY Yankees vs Tampa Bay Rays Moneyline Predictions
The moneyline is a universal wager that you're likely aware of if you have bet on any of the American sports. Allowing you to ignore the over/under and run line, the moneyline require you to simply pick which team will win the game. This can seem like the best bet of all, but you have to make sure the odds have value on them.
When making a bet on the moneyline, you have to make sure of a couple things. Firstly, it's smart to shop odds. You can get different numbers at different books and you'd be wise to find the best odds. Second, make sure the spread isn't the wager to make. Sometimes people get greedy with the moneyline and the spread ends up being the bet to make.
We are here to bring you the best possible NY Yankees vs Tampa Bay Rays moneyline predictions above. Depending on just how steep these odds are, the moneyline could either be the wager to make or one to ignore. We will bring you predictions to make sure you can profit while tuning in.
Odds in baseball tend to stay around the same number, at least compared to other sports. That doesn't account for when we have a starting pitcher scratched or some extreme weather as that can change everything. In that case, you must be prepared to react to extreme line movement on either side. You can rely on us to bring you top of the line and updated Rays vs Yankees odds and predictions above.
Make sure to check out the Rays vs Yankees odds and picks above as there is plenty of noise that can distract you here. We will inform you on which bet is the best to make and which others you might want to consider. This is a game that either team can win and you will want to profit while tuning in.
Live Streaming Yankees vs Rays
The United States doesn't offer any live streaming options when it comes to the MLB and sportsbooks. At least not yet. With that being said, it's only a matter of time until things change as the legal landscape of sports betting in the states is under constant progress. We will be the first ones to let you know when things do change, so don't feel the need to go elsewhere.
For now, you have a couple of different options when it comes to live streaming Yankees vs Rays. The easiest of which is MLB.TV, which will allow you to watch every game across the league. You can also sign up for a paid streaming site, which will give you access to more than just the baseball games. The best of which include YoutubeTV, Hulu, and FuboTV. Just make sure to add-on the MLB.TV package.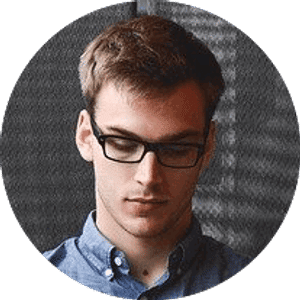 Jake Williams
Jake Williams is a sports gambling expert. He's been writing in the sports betting and DFS industry for over a decade. He specializes in MLB and NBA, along with College Basketball and College Football.