Rays vs Red Sox Predictions
April 6, 2021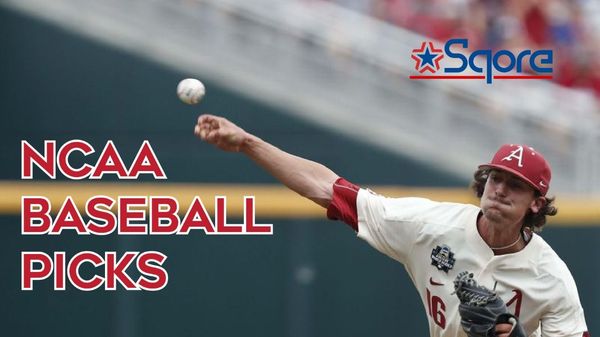 Rays vs Red Sox Pick: Red Sox to win -115
Great promotions
Best Multi interface platform
Easy registration process
Get $1000 bonus
The Boston Red Sox and Tampa Bay Rays will face off in an AL East battle that is sure to bring the fireworks. The Rays enter this game 2-2 while the Red Sox are 1-3. Look for an extremely close game as both of these teams will want to get their season off to a strong start. We will have you covered from every necessary angle, including the run and moneyline.
Both the Red Sox and Rays have playoff hopes, and this series will give one of these teams a good start to the season. The other not so much. Let's dive into how this game will go down and who will end up covering the spread.
Tampa Bay Rays vs Boston Red Sox Betting Pick
Pick: Red Sox to win -115
Why bet the Red Sox?
📣 Ryan Yarbrough (L) vs. Nathan Eovaldi (R)
✅ The Boston Red Sox have won each of the first two games of this series and I like them to sweep the Rays here. Starting pitcher Nathan Eovaldi looked solid in his first start of the season, and the Rays offense has looked rather inept against right-handed pitching. Ryan Yarbrough, on the other hand, has been hit around by the Red Sox and didn't look great this spring.
✅ The Red Sox are a much better team when hitting lefties, and it starts with J.D. Martinez. He's held onto a .400+ wOBA over the last three seasons and does so while hitting a home run every 15 innings. Xander Bogaerts and Kike Hernandez are also phenomenal against left-handed pitching and this ballpark sets up quite nicely for righty power.
✅ The Red Sox have come out on fire after losing each of their first three games. This is a team that's tired of losing and the Rays are the team that took it all a season ago. While this game should be a close one, I like the Red Sox to walk away with another victory as they sweep the Rays in a battle of the AL East.
✅ The Tampa Bay Rays are 0-4 in their last 4 road games with the total set at 9.0-10.5.
✅ The Boston Red Sox are 5-1 in their last 6 after scoring 5 runs or more in their previous game.
Great promotions
Best Multi interface platform
Easy registration process
Get $1000 bonus
General Info about Boston Red Sox vs Tampa Bay Rays
Who is the Starting Pitcher for the Boston Red Sox?
Nathan Eovaldi will take the hill for the Boston Red Sox, who is the current ace for the Sox. With Chris Sale injured, the Red Sox are leaning on Eovaldi to head the rotation and he started the season off nicely. Eovaldi can be susceptible to the long ball, but he typically does a great job of lasting five or six innings and keeping the damage to a minimum.
Who is the Starting Pitcher for the Tampa Bay Rays?
Left-hander Ryan Yarbrough is listed as the starter here, but you never really know what to expect with him on the mound. It will often turn into a bullpen game, which means the Red Sox will see five or six different pitchers take the hill in this game. When Yarbrough is on the hill. he's solid against both sides of the plate, but does struggle with power.
Where can you watch the Rays vs Red Sox?
You can watch this game nationally on MLB.TV or a paid streaming site.
Boston Red Sox vs Tampa Bay Rays Predictions
The Boston Red Sox and Tampa Bay Rays are both in the AL East, so they play each other 20 times or so every season. That's led to nearly 400 all-time matchups with the Boston Red Sox dictating the series, winning over 60% of the games. That's not a surprise when you consider how good the Red Sox been and the longevity of their quality.
With that being said, none of that matters much when these teams take the field tonight. This is a game that either team can win, so make sure you tune into the predictions above for the run and moneyline, as well as the over/under. The Rays and Red Sox will be a heated series throughout.
Rays vs Red Sox Run Line Predictions
The run line is a wager unique to baseball, so don't be shocked if it doesn't ring a bell at first glance. In baseball, points are called runs and this is the way sportsbooks are able to create a type of spread. The favorite will almost always be tagged with (-1.5) and the underdog (+1.5). This is a popular wager to make when one team is heavily favored.
For example, let's say the Boston Red Sox are favored in this game and have a (-1.5) next to their name. That means they must win by two or more runs while a (+1.5) bet on the Rays would call for either a victory by any margin or a loss by one run.
Make sure to check out the Rays vs Red Sox run line predictions above as we will let you know if this is a bet worth considering or not. If the moneyline is a close one, you are likely better off going that way. If the run line is a smart bet, we will be the first ones to let you know.
Red Sox vs Rays Over/Under Betting
Betting the over/under in baseball is an extremely fun one to make as you're bet can go from dead to alive in just a few minutes. In other sports, it's more of a long-term thing and you know pretty well entering the last few minutes of the game if you're number will hit. In baseball, drastic things happen very fast in the form of home runs.
Using a similar example as above, we will say the over/under in this Red Sox vs Rays game is set to 8.5 runs. A wager on the over would require nine or more runs scored while a bet on the under would ask for eight or fewer total runs scored. Wagering the over/under is the second-most popular way to wager on MLB games.
Many baseball fans like to bet the over/under as it allows you to solely root for hitting or pitching, allowing you to ignore which team will win the game. Make sure to check out the Red Sox vs Rays over/under betting predictions above to know which side of this total you should be on.
Boston Red Sox vs Tampa Bay Rays Moneyline Predictions
The moneyline is a very popular wager in all sports, so you're likely aware of what it entails. When betting the moneyline here, you must pick whether the Boston Red Sox or Tampa Bay Rays will win the game. Opposed to the run line, this bet doesn't require either team to win by a certain amount of runs.
Instead, the sportsbooks will set a line on both the favorite and underdog. The favorite will have a (-) next to their name and that number will tell you how much you must pay to win $100 on a successful bet. The underdog will have a (+) next to theirs and it will tell you how much a $100 winning bet will return you.
This is the third most popular wager in MLB games, but can be the most popular if the spread is very close. Make sure to check out the Boston Red Sox vs Tampa Bays Rays moneyline predictions above.
Odds in baseball might not jump around as much as they do in football or basketball, there are certainly cases when they do. If the starting pitcher changes or a key hitter is out, the line will inevitably move. Not just the moneyline, either. Both the run line and over/under will adjust as game time approaches, so be ready to jump on the side you want.
The odds we've used directly above are just hypothetical, so make sure to check out the Rays vs Red Sox odds and predictions above for the real ones. This is sure to be a phenomenal game and you will want to profit while tuning in.
Live Streaming Red Sox vs Rays
The United States currently doesn't offer any live streaming options when it comes to the NBA and sportsbooks. With that being said, the legal landscape of sports betting in the states is under constant progress and it's only a matter of time until things change for the long-term. We will be the first ones to let you know, so keep your eyes peeled.
For now, you have a couple of different options for live streaming Red Sox vs Rays. The easiest of which is subscribing to MLB.TV, which will allow you to watch every game across the league. The other option is to sign up for a paid streaming site, which will let you watch more than just baseball. The best of which include YoutubeTV, Hulu, and FuboTV.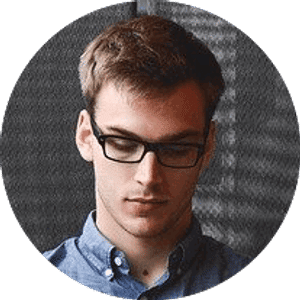 Jake Williams
Jake Williams is a sports gambling expert. He's been writing in the sports betting and DFS industry for over a decade. He specializes in MLB and NBA, along with College Basketball and College Football.