Raptors vs Warriors Predictions
April 1, 2021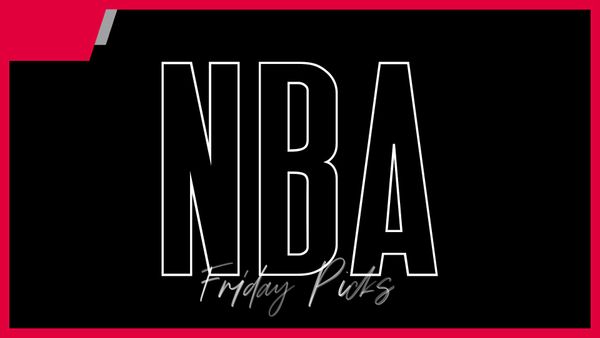 Raptors vs Warriors Pick: Warriors +2
Raptors vs Warriors isn't necessarily a rivalry in the NBA, but it is a matchup that has played out in the NBA Finals in the past. Here, two of the top franchises over large periods of the league's history are set to duel once again. In this edition of NBA picks, we give you our best bet for this contest as the Golden State Warriors and Toronto Raptors look to get a victory over each other one more time.
Golden State Warriors vs Toronto Raptors Betting Pick
This game will be played at 7:00 PM ET at Amalie Arena
Why bet the Warriors:
✅ The situation surrounding the Toronto Raptors in Tampa is becoming toxic quickly. Kyle Lowry is sitting out, Pascal Siakam and Fred VanVleet are not living up to the contracts they have signed, and the weight of this strange COVID season for a team forced to relocate has decimated morale.
✅ Raptors vs Warriors may not see Stephen Curry play, as he is dealing with a tailbone injury. But even without Curry, the Warriors are motivated here by the prospect of making the play-in tournament. Against a team with cultural issues at the moment, that is more important than who is on the court.
✅ Kevon Looney is expected to suit up for the Golden State Warriors tonight. He had been dealing with injuries of his own lately. The bigs of the Warriors should give them a big advantage over the Toronto Raptors with or without Curry involved in this second leg of a back-to-back.
General Info about Toronto Raptors vs Golden State Warriors
Who won the Raptors vs Warriors Finals?
The Toronto Raptors won the NBA Finals against the Golden State Warriors when they played one another on that stage. Injuries to Klay Thompson and Kevin Durant were a huge difference maker in that series. But the Raptors were a great team deserving of praise for reaching that point regardless.
Could these teams meet in the Finals again?
It is certainly possible that the Toronto Raptors and Golden Warriors could meet in the NBA Finals again one day. Both are well run organizations that have shown a willingness to adapt to the three point shot centered league today. If they can keep their main personnel in tact long enough to make another run, it is more than possible.
Where do the Warriors play their home games?
The Golden State Warriors play their home games at Chase Center in San Francisco, CA. The team moved from Oakland to San Francisco after winning multiple championships as the residents of Oracle Arena. Both venues have been the home of two of the best three point shot makers of all-time in Steph Curry and Klay Thompson.
Where do the Toronto Raptors play their home games?
The Toronto Raptors play their home games at Scotiabank Centre in Toronto. The exception to that was the 2020-2021 season, when the Raptors were forced to play at home in Amalie Arena in Tampa, Florida. Due to the COVID-19 pandemic, the team was not allowed to travel into and out of Canada.
Warriors vs Raptors Predictions
When making Raptors vs Warriors predictions, it is important not to let their NBA Finals results get in the way of understanding where each side stands today. Each time the Toronto Raptors and Golden State Warriors meet, we look at the statistics behind the matchup while also looking at the qualitative factors involved. This allows us to provide you with the best betting picks across all of the key markets.
Raptors vs Warriors Against the Spread Predictions
Whether they are meeting in the regular season or postseason, Raptors vs Warriors games always have a point spread to bet on. In any NBA game, the point spread requires bettors to figure out where the value lies. Favorites and underdogs both win at times in this market designed to level the playing field, even in contests with the biggest mismatches in talent on the floor. For the Toronto Raptors and Golden State Warriors, the goal is just to win, but for bettors it is often all about covering the number.
Golden State Warriors vs Raptors Over/Under Betting
The over/under for each Raptors vs Warriors game makes every possession feel important. The goal of this market is to correctly predict whether the total combined score between the Toronto Raptors and Golden State Warriors is over or under the number set by the book before the game. While points per game is a stat worth looking at, three point shot efficiency and how fast each team shoots the ball can be better indicators.
Toronto Raptors vs Warriors Moneyline Predictions
In moneyline betting, all that matters is picking which team wins a given game. Both the Toronto Raptors and Golden State Warriors have picked up wins against each other in the past. But it is up to bettors to figure out who is going to come out on top in their series this time around. With all-time great coaches having led each of these teams into battle before, basketball games between these sides can be tricky to predict.
The odds for basketball games in the Raptors vs Warriors series come down to which team is better from top to bottom at that time. With starters being so talented on each side, bench depth can be a huge key in formulating those odds. Also important is knowing if a star player from either side is missing due to injury, as that can have a massive effect on who is favored and who is not.
Live Streaming Raptors vs Warriors
Those who wish to watch the Toronto Raptors and Golden State Warriors play one another have several options with which to do so. NBA League Pass carries regular season contests throughout the year. And streaming services like Hulu and FuboTV carry NBA action all season long. Fans can check the schedules of all of these streaming platforms to verify where and how they can watch.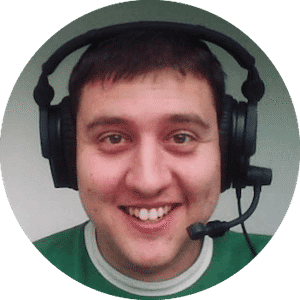 Jay Sanin
Jay Sanin is a sports writer and broadcaster from Albany, NY. He has covered sports betting and the gambling industry since 2013.