Raptors vs Thunder Predictions
March 30, 2021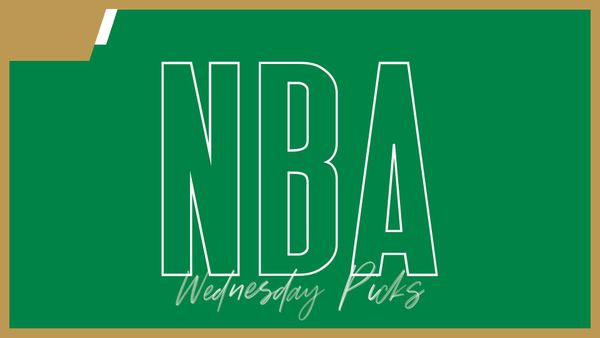 Raptors vs Thunder Pick: Raptors -8
The Toronto Raptors and Oklahoma City Thunder both bring a history of success with them to their NBA showdown. In today's NBA picks, we look at two of the better run franchises in the league and give our best bet for the game. With both teams looking to build momentum for a playoff run, this contest is significant to say the least.
Toronto Raptors vs Oklahoma City Thunder Betting Pick
This game will be played at 8:00 PM ET at Chesapeake Energy Arena
Why bet the Raptors:
✅ Raptors vs Thunder could come down to which team has its players available. The Oklahoma City Thunder are without Shai Gilgeous-Alexander, Lu Dort and Al Horford for various reasons in this game. The Toronto Raptors should be able to take advantage of those absences in a big way.
✅ The Oklahoma City Thunder are just 8-15 at home this season. That is the third worst home record in the NBA in the 2020-2021 season. While the Raptors are a poor 9-17 on the road for the year, they should be able to beat a depleted Thunder squad on the road.
✅ Toronto has lost 12 of their last 13 games. For the Toronto Raptors to be favored by this big a margin, there has to be a serious mismatch between these two teams. Expect the Raptors to take full advantage of that mismatch en route to a huge victory.
General Info about Oklahoma City Thunder vs Toronto Raptors
Why do injuries matter so much in this matchup?
Injuries are a huge deal in this game. If a key player on the Toronto Raptors or Oklahoma City Thunder are out due to injury, that gives an advantage to their opponent. This is the case in most sports, but especially in the NBA where there are only five players on the floor at any given time.
Are both of these teams contenders in the NBA?
While they may fall out of contention in one season or another, both the OKC Thunder and Toronto Raptors have been postseason contenders throughout their history. Both of these teams have appeared in NBA Finals in the past and always have the potential to get back there at some point if they reach their peak.
Can I bet on this matchup?
It is definitely possible to bet on the game between the Oklahoma City Thunder and Toronto Raptors. There are a number of legal sportsbooks throughout the United States that offer action on these games when they take place each year. Bettors need to be in a state that allows for legal sports gambling in order to place their wagers.
Thunder vs Raptors Predictions
We make predictions on Raptors vs Thunder games each year, as we evaluate both the Oklahoma City Thunder and Toronto Raptors thoroughly before doing so. Our statistical analysis of both teams has yielded the best bet listed above. And we will continue to provide best bets across the NBA using the same brand of analysis that has allowed us to profit from NBA selections on a regular basis. Here, we will cover some of the primary betting markets in the NBA that we analyze.
Raptors vs Thunder Against the Spread Predictions
The point spread is a betting line that adds or subtracts a handicap from one team at the end of each game. The team with the higher score after the point spread is applied is the winner in this market. For example, if the Raptors are an eight-point favorite against the Thunder, the Thunder would have eight points added to their final score.
An important factor when betting games against the spread is to get a better number than the spread when the lines close. Beating this market by a point or two can have a massive impact on profitability in the long run.
Oklahoma City Thunder vs Raptors Over/Under Betting
The over/under between the Thunder and Raptors is a market that is pure entertainment in many cases. Bookmakers will set a total for the game that represents the combined score for both teams. Bettors are then asked to predict whether the total score will be greater than or less than that amount.
One of the main keys to betting the over/under is understanding the stats for each team before betting this market in NBA games. Being able to judge a team's pace and efficiency throughout the season is vital to accurately predicting which side of the total the scoring will land on.
Toronto Raptors vs Thunder Moneyline Predictions
In the moneyline market, bettors are simply wagering on whether they think the Raptors or Thunder will come out with a win in this game. In the moneyline, bettors have to risk more when betting on the favorite to achieve the same payout they would when betting the underdog. Being able to navigate those differences in the vig on each side is key to successful moneyline betting.
Also key to successful betting on the moneyline is the ability to look past full season results to focus on one individual game. Circumstances like back to backs and injuries can be more important than full-season records in this market.
The odds for games between the Raptors and Thunder can vary based on a number of factors. More importantly, they can shift and change in the lead up to a basketball game. Things like injuries and roster changes can make the lines move as bettors will react to those changes very strongly. The main goal for all sports bettors should be to get the best betting odds they can for each game. That will make turning a profit in sports gambling as easy as possible.
Live Streaming Raptors vs Thunder
Bettors who want to watch the Raptors and Thunder square off can visit a number of live streaming platforms to do so. They can see the game on NBA League Pass throughout the majority of the season, as that platform carries nearly every regular season game each year. Other options for live streaming include platforms like Hulu, YouTube TV and FuboTV. While there are no sportsbooks in America that offer live streaming of NBA games, it is clear that there are still plenty of choices for them.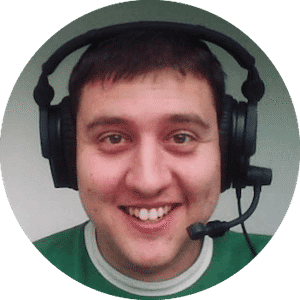 Jay Sanin
Jay Sanin is a sports writer and broadcaster from Albany, NY. He has covered sports betting and the gambling industry since 2013.