Raptors vs Cavaliers Predictions 3/6/22
March 6, 2022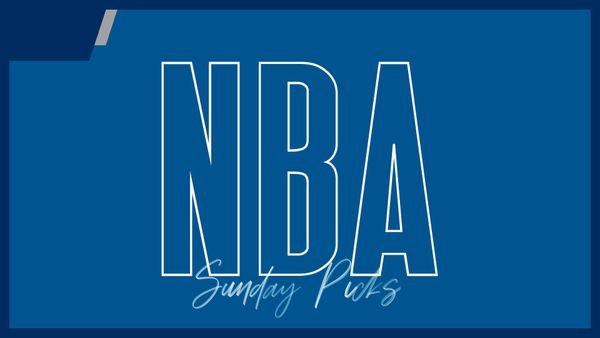 The Cleveland Cavaliers and Toronto Raptors will face off in an Eastern Conference battle that is sure to be competitive from start to finish. Both teams have playoff aspirations this season, and will be playing hard and looking to win.
There is not only a ton of superstar firepower in this game, but some potential as well that will be some of the best in the league in a few seasons. This will be a fun game to watch and you will want to profit while watching. Let's dive into how this game will go down and who will end up covering the spread.
Cleveland Cavaliers vs Toronto Raptors Betting Pick
This game will take place at 7:30 PM ET in Rocket Mortgage Fieldhouse
Why bet the Cavaliers:
✅ The Cleveland Cavaliers have their best guard back in their lineup, with Darius Garland being healthy once again. Cleveland has struggled of late without Garland to help them during a difficult part of their schedule. But with Garland back, they have the initiator that their offense needs to be successful.
✅ On the flip side, the Toronto Raptors may not have their All-Star guard Fred VanVleet again for this game. VanVleet gives the Raptors a much-needed second outside shooter to go along with Gary Trent Jr., and the loss of VanVleet has resulted in the Raptors losing two straight games to two of the worst teams in the NBA. VanVleet's health woes will only serve to benefit the Cavs, whether or not he plays here.
✅ Cleveland has the third best record in the NBA at home against the spread during the 2021-2022 season. They have a rare nationally televised game at home here, and will take advantage of that platform in front of a crowd that will be at its best in trying to propel the Cavs to a showcase victory on Sunday night.

Great promotions
Best Multi interface platform
Easy registration process
Get $1000 bonus
General Info about Toronto Raptors vs Cleveland Cavaliers
Where do the Toronto Raptors play their home games?
The Raptors play their home games in Amalie Arena.
Where do the Cleveland Cavaliers play their home games?
The Cavaliers play their home games in Rocket Mortgage Fieldhouse.
Where can you watch Raptors vs Cavaliers?
You can watch this game nationally on NBA League Pass.
Where can you bet on Raptors vs Cavaliers?
USsportsbonus recommends BetMGM Sportsbook to get the best odds and betting options on the game.
Raptors vs Cavaliers Predictions
The Toronto Raptors and Cleveland Cavaliers are both part of the Eastern Conference, but the Raptors haven't been around all that long. In turn, they've played just 90 times with the Cavaliers holding a slight advantage. That's no surprise when you consider that LeBron James was on the Cavaliers for a lot of the times these teams played.
That's no longer the case and this is a game that either team can win. All history is thrown out of the window when these teams get on the floor in this game and you will want to be on the right side of things. That why you will want to check out the Raptors vs Cavaliers predictions above and below, as we will let you know what side of the spread and total to be on.