Raptors vs. Blazers Prediction
January 10, 2021

The Raptors vs. Blazers game is a pretty rare occasion as these teams have not faced each other that many times, historically. Blazers vs. Raptors is an inter-conference matchup which is the reason to why they do not go head to head that often. Although, the Portland Trail Blazers have a pretty solid advantage when looking back. You will find the best NBA picks and more relevant info about the Raptors vs. Blazers game below.
Raptors vs. Blazers Betting Pick
The Pick: Raptors to win +195
Monday night at 10:00 PM ET in the Moda Center, Portland
The Blazers come in as four-point home favorites and we're looking at a high 233 over/under. The Raptors have been surprisingly terrible to start the season (2-6) while the Trail Blazers have fared decently against a tough schedule (5-4). The winner of this game will take a huge step up while the loser will have to look in the mirror a bit before things get too ugly.
I expect the Raptors to give Portland everything they can handle on the road. It might be early, but the Raptors need to win now as they are in danger of falling too far behind the eight-ball. They have the weapons and we already know they are well aware of how to play together. Pascal Siakam has looked a lot better in each of the last two games after struggling to get going early. Fred VanVleet is also having the best season of his career and he'll be looking to match the best pair of guards in basketball.
Superstar Trail Blazers SG C.J. McCollum has actually outperformed Damian Lillard to this point, though that doesn't really mean much. Either can put up 40 on any given night. With that being said, you take advantage of the Raptors in the paint. I expect Toronto to hold Lillard and McCollum to under 60 combined points and I actually like the Raptors to win outright as underdogs.
Great promotions
Best Multi interface platform
Easy registration process
Get $1000 bonus
General Info about Raptors vs. Blazers
Where does Toronto Raptors play their home games?
The Raptors play their home games at Scotiabank Arena.
Where does Portland Trail Blazers play their home games?
The Trail Blazers play their home games at Moda Center.
Where can you bet on Raptors vs. Blazers?
USsportsbonus recommends BetMGM Sportsbook to get the best odds and betting options on the Blazers vs. Raptors game.
Where can you watch the Raptors vs. Trail Blazers game?
You can tune in on NBA League Pass nationally, or CSNW locally.
Raptors vs. Blazers Predictions
With the Raptors and Blazers playing in separate conferences, they haven't played very much historically. In just about 50 all-time contests, the Blazers have won the most times with a pretty clear advantage. USsportsbonus is here to bring you top-notch predictions for both against the spread and the over/under. Make sure to check out our Raptors vs. Blazers Predictions above.
Raptors vs. Blazers Against the Spread Predictions
Betting against the spread is the most popular way to bet an NBA game and we're here to provide you with Raptors vs. Blazers against the spread Predictions. While these teams play in separate conferences, both have seen a lot of success in recent seasons. The Raptors won the NBA Championship just a few seasons ago while the Blazers have been a mainstay in the playoffs since their core of superstars joined nearly a decade ago. This game is sure to be a phenomenal one and betting against the spread will be a pick many are on.
Raptors vs. Blazers Over/Under Betting
Betting the over/under is when you bet whether or not the two teams will combine for more or less than a certain number of points. This might be a good time to bet the over as both of these teams like to play up in pace, ranking 7th and 8th, respectively. Neither team will want this game to slow down and I suspect we see a ton of points. Sportsbooks know that and have adjusted, but I'm not sure they've done enough. Make sure to keep an eye out for this Raptors vs. Blazers over/under betting as this is sure to be a high-scoring affair.
Raptors vs. Blazers Moneyline Predictions
Betting the moneyline is a popular wager to make when wagering on NBA. The Blazers vs. Raptors game has a close spread and the moneyline play on either side is worth considering. While the Pacers have a slight lead in the all-time record, these two teams have undergone plenty of change recently. Both of these teams can win this game and it's important to put in the research and man hours to make a responsible pick. That's what we're here for. The Raptors vs. Blazers moneyline predictions game figures to be close throughout and you can find my favorite bet to make for this game above.
The odds on this game will continue to adjust as we approach tip-off. It can be a dangerous game to wait until a line moves, though it could pay off if it goes the way you're hoping. This is a game that will be popular via the public, so some intense line movement isn't out of the question. Make sure to keep an eye on it as you could end up getting some value on either side of the court here. The Raptors vs. Trail Blazers is going to be a phenomenal game to watch and the winner will pick up a huge morale boost. Make sure to check out the best Raptors vs. Blazers odds above.
Live Streaming Raptors vs. Blazers
The US currently doesn't offer any sportsbooks that you can stream NBA games through. That could always change, so make sure to keep an eye out as we will be the ones to let you know. Currently, there are a few other ways to stream online and they all have to do with a paid streaming service. Here are some of the top options for live streaming Raptors vs. Blazers game: YouTube TV, FuboTV or Hulu.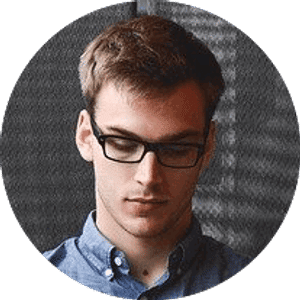 Jake Williams
Jake Williams is a sports gambling expert. He's been writing in the sports betting and DFS industry for over a decade. He specializes in MLB and NBA, along with College Basketball and College Football.