Querrey vs Carreno-Busta Prediction: Wimbledon Betting Picks
June 28, 2021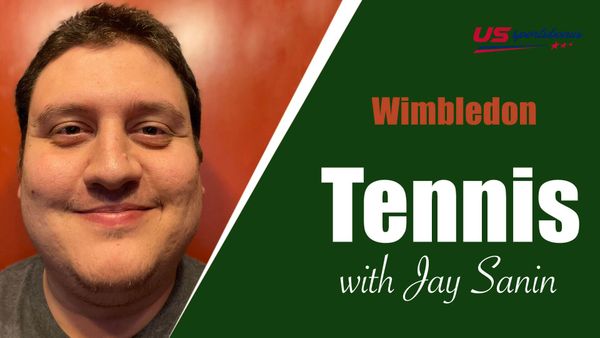 Querrey vs Carreno-Busta is scheduled to be the final match of what should be a packed day of action at Wimbledon on Tuesday. With half of Monday's matches not being completed due to the rain, this match could take place late on Tuesday if it happens on Tuesday at all. In this round of tennis picks, we look at Querrey vs Carreno-Busta and provide a best bet for whenever this match takes place.
Sam Querrey vs Pablo Carreno-Busta Betting Pick
Querrey vs Carreno-Busta Pick: Querrey to win (-115)
Sam Querrey hasn't had much of a year, but this is the part of the season where he shows up if he raises his level. Querrey, despite going just 2-6 on hard courts and clay courts so far in 2021, has racked up an impressive 7-3 record thus far during grass court season. Included in his 70% win rate on clay this year is an appearance in the final of last week's tournament in Mallorca, where he lost to Daniil Medvedev.
Grass is by far Querrey's best surface over the course of his career. The American has won 57% of his matches on all surfaces for his career, but has won 64% of his career matches on grass. Querrey is especially successful at Wimbledon, where he has reached the quarterfinals or better in three of the last four editions of the tournament. His last loss in the first round at the All England Club came in 2013, which bodes well for him here.
Pablo Carreno-Busta, unlike Sam Querrey, would rather be anywhere but on grass while playing tennis. The Spaniard carries a 64% win rate on all surfaces during what has been a very successful career. But he has won an abysmal 30% of his matches on grass in his career, even though he has won two of his three matches on the surface in 2021 before Wimbledon.
At tournaments like the US Open and French Open, Carreno-Busta is known for being a tough out. But that has not been the case at Wimbledon, as he has lost all five of his career matches at this tournament. In those five matches, Carreno-Busta has won just three sets, being taken down in straight sets in three of his five defeats at the All England Club.
Querrey vs Carreno-Busta has been contested just once all-time, with that match taking place on an indoor hard court. Querrey took the first set of that match before Carreno-Busta stormed back and won the match in three sets. But the history of both of these players on grass and at Wimbledon specifically would suggest that the result this time around could be very different.
On any other surface, Pablo Carreno-Busta would probably beat Sam Querrey with ease at this stage of their careers. But on grass, and with Querrey always coming up big in this tournament, Querrey has to be the choice to win this match. Expect Carreno-Busta's woes on grass to continue, as Querrey will inch closer to going a full decade without dropping a match in the opening round on the grass in London.
Querrey vs Carreno-Busta Pick: Querrey to win (-115)
What happened to Tsitsipas against Tiafoe?
Stefanos Tsitsipas was simply outplayed by Frances Tiafoe from start to finish in his first round loss on Monday. Tsitsipas clearly has some problems that need to be worked out on grass, as this is his second straight Wimbledon where he has lost in the opening round of the tournament. Against a player in Tiafoe who is normally inconsistent, it was the Greek who struggled with his consistency.
Should Djokovic worry about dropping a set?
No, Novak Djokovic should not have any concerns about dropping a set in the first round of Wimbledon. Djokovic was on fire with his serve in his four-set victory, and will be virtually impossible to beat if he can continue to generate free points with that serve. His ace numbers will be something to keep an eye on throughout the fortnight.
How will Federer fare against Mannarino?
Historically, Roger Federer has done very well against Adrian Mannarino at Wimbledon. He has won both of their matchups there in straight sets, and is the heavy favorite heading into this meeting. Federer should get another win here, but his physical well-being will be a question mark for now.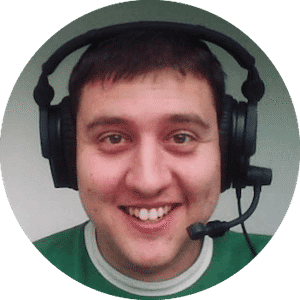 Jay Sanin
Jay Sanin is a sports writer and broadcaster from Albany, NY. He has covered sports betting and the gambling industry since 2013.