Popyrin vs Opelka – ATP Miami Betting Picks
March 26, 2021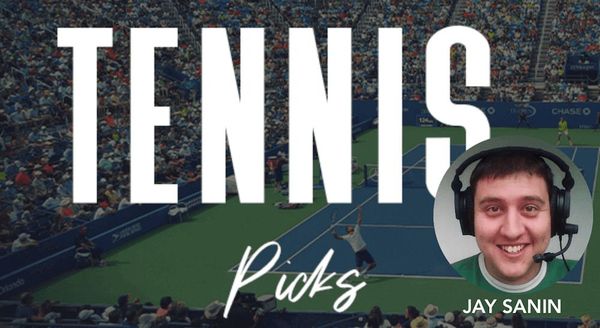 Popyrin vs Opelka is a matchup between players who are excellent at commanding matches with their serves. While Opelka has a reputation for being one of the best servers on tour, Popyrin is someone who should not be slept on in that regard either. In this round of tennis predictions, we look into the recent history of both players and get you our best bet for this battle of efficient servers.
Alexei Popyrin vs Reilly Opelka
Popyrin vs Opelka Pick: Over 2.5 sets (+120)
Great promotions
Best Multi interface platform
Easy registration process
UP TO $1000 BONUS
Since leaving the Australia bubble after February's Australian Open, Alexei Popyrin has been one of the hottest players on the ATP World Tour. Popyrin has won seven of his eight matches since then, including a run that saw him win his maiden title at the tour level in Singapore. His lone loss during this stretch came in Dubai against Karen Khachanov, a player there is no shame in losing to.
Popyrin has won 82% of his service games on this surface over the past year. But what is impressive about his serving is the fact that he wins 53% of his second serve points. He ranks 16th on tour in terms of second serve points converted. That number really helps him get through service games, even when his first serve isn't at its best. Against a serve bot like Opelka, this can help him pick up crucial service holds.
Reilly Opelka has a big first serve, but he hasn't had much to show for it as of late. The American has lost each of his last four matches dating back to the Australian Open. He has faced some tough competition over those four matches, including a red hot Marton Fucsovics, Roberto Bautista-Agut and Kei Nishikori. But Opelka has been a disappointment in not being able to take down any of those players.
For Opelka, the serve is about all he can rely on in his game. He lacks consistency with his groundstrokes, and often seems to check out of long rallies, trying to end them with mixed results. If Opelka wants to break his losing streak in this match, he will absolutely need to do a better job than he has been of making a dent in the serve of his opponent.
This is the first time that Popyrin vs Opelka has taken place as a match on the ATP World Tour. But both players have shown a recent tendency to go the distance in their matches. Opelka has seen his last four matches go the distance, including a five-set affair against Taylor Fritz that led to his elimination in the Australian Open. Popyrin has had six of his last 11 matches go the distance, including two five-set matches in Melbourne.
For both of these players, the serve dictates what kind of day they will have. Because of that, it is not inconceivable that they both take a set to force a decider. Expect a tiebreak or two, and for these two players to play a match that is even at one set apiece heading into the third. At plus money, we like the over 2.5 sets market in Popyrin vs Opelka.
The Pick: Over 2.5 sets (+120)
Great promotions
Best Multi interface platform
Easy registration process
UP TO $1000 BONUS
Is Opelka the best American on tour right now?
It would be hard to classify Reilly Opelka as the best at anything right now, given the way he is currently playing. It is hard to pick a top American men's tennis player at the moment, as most of the top players from the United States are playing some abysmal tennis. Seb Korda may have a claim as the best American male in tennis right now, but that isn't a highly coveted honor at the moment.
Why is John Isner an underdog to McDonald?
Right now there are some serious questions about John Isner's physical well being that need to be addressed. He looked like he couldn't move in Acapulco against Stefanos Tsitsipas. American tennis fans will hope to see a more mobile Isner for his match with Mackenzie McDonald here, but McDonald is the favorite based on the apparent health of the competitors in this matchup.
Is today the day the stars begin playing?
Yes, the third day of the ATP Miami Masters will be the day that star players begin their tournaments. Players like Daniil Medvedev and Sascha Zverev will be on the court in day three, which will greatly ramp up the intrigue for the event going forward. With 1,000 ranking points going to the winner, this tournament is extremely valuable with the clay court season about to get going.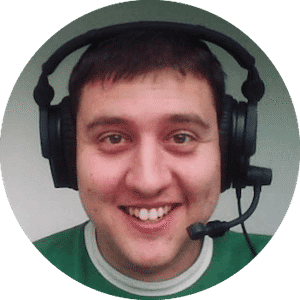 Jay Sanin
Jay Sanin is a sports writer and broadcaster from Albany, NY. He has covered sports betting and the gambling industry since 2013.