Pelicans vs 76ers Predictions
April 8, 2021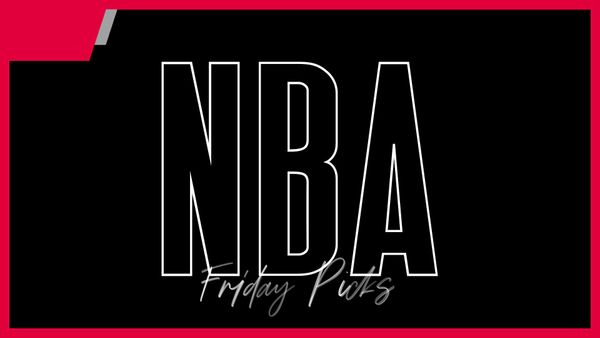 Pelicans vs 76ers Pick: Over 228.5
The Philadelphia 76ers and New Orleans Pelicans come into their matchup with one another looking to continue moving in the right direction. These opponents may be in opposite conferences, but their goal of winning a championship is the same. In this edition of NBA picks, we look closely at 76ers vs Pelicans and provide our best bet for this battle of exciting franchises.
Philadelphia 76ers vs New Orleans Pelicans Betting Pick
This game will be played at 8:00 PM ET at Smoothie King Center
Why bet the over:
✅ We still aren't 100% sure who is playing for the New Orleans Pelicans. Specifically, we are not sure about the status of Brandon Ingram, who is battling a toe injury. What we are sure of, though, is that the Pelicans are a tragedy on the defensive end of the floor. There will be points regardless of outcome here.
✅ Helping with the points in this game will be Zion Williamson. The New Orleans Pelicans star recently returned from a thumb injury, and will be able to get to the basket often against a Sixers team that doesn't have a great answer for him at the four spot.
✅ Both of these teams have capable three-point shooters that should be able to boost the total score. Danny Green and Seth Curry both have a ton of threes in their arsenal, while the Pelicans have a number of effective shooters who will try and keep up with them. That bodes well for an over.
General Info about New Orleans Pelicans vs Philadelphia 76ers
How often does 76ers vs Pelicans take place?
Matchups between the Philadelphia 76ers and New Orleans Pelicans take place one or two times during each regular season. For the most part, this is a regular season exclusive matchup. The reason this is a game that usually only happens in the regular season is that the NBA Finals would be the only time they could meet in the playoffs.
What is the key to 76ers vs Pelicans?
The key to this matchup is health, and which players are on the court. In matchups against non-conference opponents, the team that has more of its star players on the floor is the team with the advantage. This battle between the Philadelphia 76ers and New Orleans Pelicans is no exception.
Can I bet on this game?
Whether or not a bettor can wager on 76ers vs Pelicans depends on what state they are in. Many states do have legalized sports gambling, with bettors located in those states able to wager on this game and the other games going on in the NBA. Bettors should familiarize themselves with the sports gambling laws in their states before getting started.
76ers vs Pelicans Predictions
There are a lot of layers involved when making predictions on games involving the Philadelphia 76ers and New Orleans Pelicans. NBA betting can be complex, but we are here to help bettors make the best possible decisions when placing their wagers. Our predictions factor in both qualitative and quantitative factors to make sure that our picks are among the best for this game and across the league.
Pelicans vs 76ers Against the Spread Predictions
When betting on this game against the spread, bettors have to determine if the favorite will win by enough to cover the spread. Alternatively, the underdog can lose by less than the point spread amount, or win outright, to cover. Betting on basketball games against the spread requires an understanding of the motivations of each team, as an unmotivated favorite may not win by enough to cover.
Philadelphia 76ers vs Pelicans Over/Under Betting
Over/under betting requires a deep understanding of how the Philadelphia 76ers and New Orleans Pelicans play the game of basketball. The tempo that teach team uses, and how these teams match up with one another can have a bigger impact on the total than the stats for these teams over the course of the entire season.
The goal for bettors is to predict whether the combined scoring in this game will be over or under the total set by bookmakers. To accurately assess this market, bettors should also make sure that they know which players are healthy and available for these games.
New Orleans Pelicans vs 76ers Moneyline Predictions
Moneyline betting simply asks bettors to predict who is going to win games between the Philadelphia 76ers and New Orleans Pelicans. Of course, predicting the winner of basketball games is not as easy as it sounds, or everyone would be profitable in this market. But there are certainly ways to maximize the chances of being profitable on the moneyline.
The first of those ways is to understand that performance in recent games is more important than a full season of action. The reason for that is that injuries and changes to team chemistry can impact teams in the NBA more than they do in other sports. Bettors should evaluate both large and small sample sizes of games to make the best possible predictions.
The odds for this game are calculated using a series of factors pertaining to each team. There are both statistical considerations made, with the stats for each team being factored into the betting lines. There are also non-numerical factors that are factored into the odds for 76ers vs Pelicans. Those can include things like injuries and the coaching matchups for each contest.
Live Streaming Pelicans vs 76ers
Fans who want to watch this event are in luck, as there are typically several streaming services that offer that ability. Those fans can watch Pelicans vs 76ers through live streaming services such as NBA League Pass, Hulu or FuboTV. League Pass is the preferred destination for NBA enthusiasts, as that platform offers just games from the National Basketball Association.
To verify that live streaming is available for this contest, fans can visit the streaming platform of their choice to verify its availability.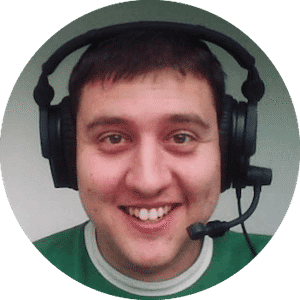 Jay Sanin
Jay Sanin is a sports writer and broadcaster from Albany, NY. He has covered sports betting and the gambling industry since 2013.