Oregon Lottery, DraftKings announce official collaboration
January 13, 2022
DraftKings Inc. (Nasdaq: DKNG), a digital sports entertainment and gaming company, will be the official sportsbook provider of the Oregon Lottery as of January 18. The announcement was made today through an official press release just a week after the successful launch of DraftKings' top-rated online sportsbook in New York.
Based on its agreement with the Oregon Lottery, DraftKings Sportsbook will replace the current Scoreboard app starting January 18. This is the second exclusive lottery agreement for the company after its deal with the New Hampshire Lottery in 2019.
"DraftKings is thrilled to embark on this journey with the Oregon Lottery as we build out a coast-to-coast presence with our top-rated online sportsbook for these fans to experience ahead of the NFL playoffs and Super Bowl," said Paul Liberman, co-founder, and President Global Technology and Product.
"The Oregon Lottery shares our innovative spirit as one of the most progressive organizations in the real-money gaming sector, and together we look forward to delivering the exceptional online sportsbook products that Oregonians have been anticipating."
Transition period
Although most functionality on the Scoreboard app will be removed after the transition, the app will work as usual until January 18 and any open bets will remain until settled. By then, however, the current Scoreboard bettors will be able to create a DraftKings account and transfer their existing funds to the DraftKings Sportsbook.
They will also be able to access their transaction histories and account information. This access will only be available during a six-month window post-transition.
"We're excited about the improved experience for our players – including the ability to make same game parlay bets. DraftKings is a premier provider in the US," said Barry Pack, Director, Oregon Lottery.
"We see benefits for Lottery too, as the shift to DraftKings means fewer third-party service providers and a simpler financial structure for player accounts."
The collaboration is an exciting one considering both are big players in online betting with DraftKings being a multi-channel provider of sports betting and gaming technologies, powering sports and gaming entertainment for operators in numerous regions.
It also recently launched DraftKings Marketplace in August 2021. The Marketplace is designed as a digital collectibles ecosystem designed for mainstream accessibility that offers curated NFT drops and supports secondary-market transactions.
DraftKings commitments
Headquartered in Boston, DraftKings has been focused on environmental campaigns in Oregon. This goes hand in hand with their aim to leverage customer engagement to bolster meaningful community efforts. The company, established in 2012 by Jason Robins, Matt Kalish, and Paul Liberman, has launched a program named S.E.R.V.E.S.that champions causes that work to create a better world for everyone.
As part of the program, DraftKings funded the planting of 1 million trees by Earth Day 2022 in conjunction with the Arbor Day Foundation. It is expected to create a global impact with projects in fifteen U.S. states and nine international countries.
On top of creating products that range across the daily fantasy, regulated gaming, and digital media, live with mobile and/or retail betting operations in 17 countries, the company has funded the planting of over 110,000 trees to aid in fire rehabilitation efforts specifically for Oregon.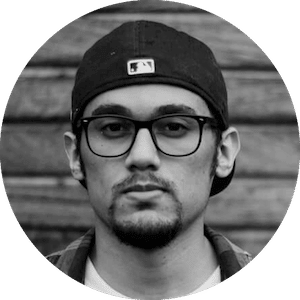 Gus Anderson
Gus Anderson is a gambling wizard. As a kid he dreamt about becoming a Tennis, Hockey and Golf professional but ended up as a gambling professional with focus on both sports & casino.