Nuggets vs Clippers Predictions
May 1, 2021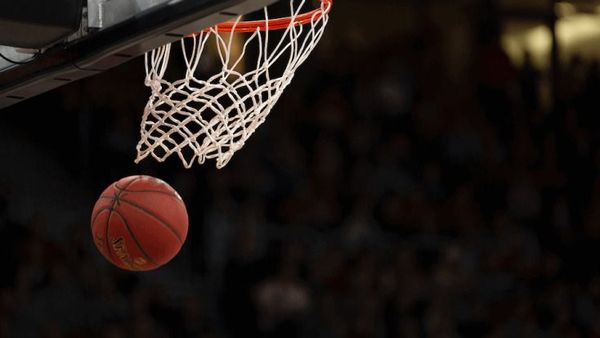 The Denver Nuggets and Los Angeles Clippers will face off in a Western Conference battle that is sure to bring the fireworks. Both of these teams have championship aspirations and this game is going to tell us a lot. With the season winding down, both teams will want to win this game and you can expect both of them to come out on fire.
We are here to bring you NBA picks against the spread, over/under, and moneyline. Let's dive into how this game will go down and who will end up covering the spread.
Denver Nuggets vs Los Angeles Clippers Betting Pick
This game will take place at 10:00 PM ET in the Staples Center
Why bet the Denver Nuggets:
✅ The Denver Nuggets have looked exceptional of late, winning four straight games despite the loss of Jamal Murray. Michael Porter Jr. has assumed Murray's role of a high-volume scorer in the absence of Murray, which has really helped the Denver Nuggets play some of their best basketball even without one of their best players.
✅ Nikola Jokic has become the runaway favorite to win the MVP Award as a member of the Denver Nuggets this year. Against a Los Angeles Clippers team that is without Serge Ibaka in this game, Jokic should be able to put up big numbers against Ivica Zubac and the remaining frontcourt of the Clippers.
✅ The Los Angeles Clippers are still dealing with injury concerns of their own, with Kawhi Leonard's status for this contest being uncertain due to his injury woes. Even if he does play, Leonard has missed enough time to where he will need to work his way back into full game action. Expect the Denver Nuggets to take advantage no matter what the fate of Leonard is.

General Info about Nuggets vs Clippers
Where do the Los Angeles Clippers play their home games?
The Clippers play their home games in the Staples Center.
Where do the Denver Nuggets play their home games?
The Nuggets play their home games in Ball Arena.
Where can you watch Nuggets vs Clippers?
You can watch this game nationally through your cable provider or through a variety of streaming platforms.
Where can you bet on Clippers vs Nuggets?
USsportsbonus recommends BetMGM Sportsbook to get the best odds and betting options on the game.
Clippers vs Nuggets Predictions
The Los Angeles Clippers and Denver Nuggets are both in the Western Conference and they play each other at least four times per season. In turn, they've met over 175 times with the Nuggets holding an all-time advantage. They've met 12 times in the playoffs with the Clippers winning seven of the matchups.
With all of that being said, all history gets thrown out the window when these teams step on the floor here. These two teams both want to win the championship this season and this matchup is going to give us a massive amount of information. Make sure to check out the Clippers vs Nuggets predictions above and below.
Los Angeles Clippers vs Denver Nuggets Against the Spread Predictions
When making a Los Angeles Clippers vs Denver Nuggets against the spread prediction, you must decide which team will win the game and by how many points. This can certainly seem like a daunting task at first glance, but that's what we are here for. We will make sure to breakdown both sides of the ball and which side you should be on.
Let's say the Los Angeles Clippers are 3.5-point favorites over the Denver Nuggets in this game. In this case, a wager on the Clippers would call for a win by four or more points while a bet on the Nuggets would require either a victory by any margin or a loss by three or fewer points. Remember, this is just a hypothetical and the real odds will be above.
Wagering against the spread is the most popular way to wager on NBA games as it's the way to get even money on both teams. We are here to bring you top-of-the-line LA Clippers vs Denver Nuggets against the spread predictions to ensure you will profit while tuning in to what is sure to be a phenomenal game from start to finish.
Nuggets vs Clippers Over/Under Betting
When making a wager on the over/under, you must decide whether the Denver Nuggets and Los Angeles Clippers will combine for more or less than a certain amount of points. That number is set by the sportsbooks and will continue to change as action comes in on both sides.
For example, let's say the Denver Nuggets vs Los Angeles Clippers over/under is set to 224.5. A wager on the over would ask for 225 or more points to be scored while a bet on the under would ask for 224 or fewer points scored. This is the second-most popular wager to make when betting on NBA games.
Make sure to check out the Nuggets vs Clippers over/under betting predictions above as we will let you know which side to be on. It's important to consider the pace of the two teams. It will give a strong indication on just how fast the game will be played.
LA Clippers vs Nuggets Moneyline Predictions
When you bet the Los Angeles Clippers vs Denver Nuggets moneyline, your job is to pick which team will outright win the game. This removes any question and concern regarding both the spread and over/under. This is the third most popular bet to make in the NBA and the way a lot of casuals like to lean.
Betting the moneyline is a relatively easy bet, but it's also one that traps a lot of victims. It can be a bankroll booster or a bankroll killer, so make sure to check out the LA Clippers vs Nuggets moneyline betting predictions above. We will let you if this is a bet worth considering or not, along with the proper price to do so.
Odds in the NBA seemingly change more than any other sport and you're not wrong to make that assumption. In fact, news does change more often in the NBA with news coming out throughout the day. It will often be just a couple of hours before game-time when we finally find out all of the info.
It's extremely important to take advantage of line movement in the NBA when making these bets. It can be the difference between a winning and losing bet, so don't sleep on this aspect of sports wagering. Stay tuned above to see which side of the Nuggets vs Clippers odds and predictions you should be on.
Live Streaming Clippers vs Nuggets
The United States currently doesn't offer any live streaming options when it comes to the NBA and sportsbooks. With that being said, it's only a matter of time until things change as the legal landscape of sports betting in the states is under constant progress. We will be the first ones to let you know when things do change, so keep an eye out.
For now, you have a couple of different options when it comes to live streaming this Clippers vs Nuggets game. The easiest of which is accessing the NBA League Pass, which will give you direct access to every game across the league. You can also subscribe to a paid streaming site, which will give you more than just basketball to watch. The best of which include YoutubeTV, FuboTV, and Hulu.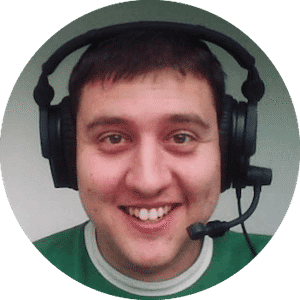 Jay Sanin
Jay Sanin is a sports writer and broadcaster from Albany, NY. He has covered sports betting and the gambling industry since 2013.