Now Is the Time To Bet On The Super Bowl MVP
January 22, 2021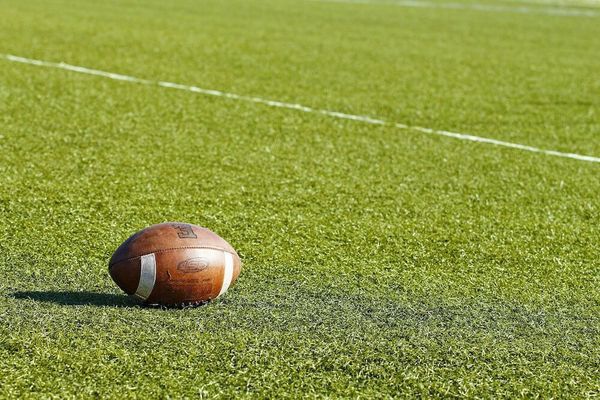 This time of year is both great and sad for NFL fans. It is great because they will soon be able to watch four of the best teams in the league battle it out for a right to go to the Super Bowl– and then play in the
Super Bowl. If all goes well, that means we will soon enjoy an epic season finale and see someone crowned Super Bowl Champs (and Super Bowl MVP).
But that also means the season is almost over, and it will be months before fans can see another game. So, fans better enjoy what little football they have left.
Great promotions
Best Multi interface platform
Easy registration process
Get $1000 bonus
For many, that will mean watching the conference championships with friends and family and enjoying the action. But for others, it'll mean figuring out which bets to make, when to make them, and which to pass on.
Many bettors have probably already put something down on who will win the Super Bowl. If not, they will likely do so once the final match-up is set Sunday night.
But there is one that bettors should seriously consider putting something down on now—Super Bowl MVP.
Betting On The Super Bowl MVP
It may seem counterproductive to bet on a Super Bowl MVP before the two teams are finalized. But it is actually the best time. Why? Because for many players, their odds are never going to be as high as they are right now.
Wait until the final two teams are set, and the odds for every remaining player will get a lot shorter. Heading into the conference championships, the odds (via DraftKings) for the four remaining quarterbacks are the lowest: Patrick Mahomes +300, Aaron Rodgers +325, Josh Allen +475, Tom Brady +625.
Whichever two end up making it to the Big Game will see their odds get a lot shorter. A quarterback has won it in eight of the last 11 Super Bowls (and 30 of 54). That means there is a good chance one will win it again.
With the importance the quarterback has for all four teams, it would be surprising if they did not win.
Quarterbacks are not the only guys Super Bowl MVP voters have recognized in recent years. A wide receiver won Super Bowl MVP two years ago (Julian Edelman; LIII). Denver Broncos linebacker Von Miller won it for Super Bowl 50. Another linebacker won two years before him (XLVIII; Malcolm Smith).
If you think there is a chance one of the many other stars could win, bet on them now. The odds for guys like Stefon Diggs (+2000), Tyreek Hill (+1600), Travis Kelce (+1800), Mike Evans (+6000), Davante Adams (+1500), and Aaron Jones (+3000) will never be as high as they currently are.
But half of these guys will be eliminated in a couple of days. So, betting on them is money lost before the Super Bowl even starts, right?
While that is true, the favorites for the conference title games are only favored by 3.0 and 3.5 points. That means there is an excellent chance either team could win. Tampa Bay did beat Green Bay earlier in the season, and Buffalo gave Kansas City a good fight.
So, would you rather take Tom Brady at +625 before the title games or at +250 in the days following them?
Betting Play: This is one of those wagerss where it may be best to split whatever you are thinking of betting between a few players. If you want to play it safe, take Patrick Mahomes and/or Aaron Rodgers to win Super Bowl MVP.
If you are optimistic and think the Bills and/or Buccaneers can win their conference title game, take either Josh Allen or Tom Brady. But if you are up for rolling the dice on a longshot, go with one of the four top wide receivers (Diggs, Adams, Kelce, or Evans).
It may look like this theory works best if you bet on a player from one of the underdog teams in the conference title games. But the same idea applies to the favorites. If the Chiefs make it to the Super Bowl, Patrick Mahomes will have shorter odds than the +300 he has now.
That certainly goes for Aaron Rodgers and his +325 odds, too.
Kelce and Hill's odds will likely drop down to the high hundreds, as will the odds for Davante Adams. Aaron Jones will probably see his cut in half.
Whether you want to go with an underdog or someone from one of the favorites, their odds are higher now. Higher odds mean a higher payout. Who doesn't want to win more money when you place a bet?