NHL Wednesday (8/5) night Parlay
August 4, 2020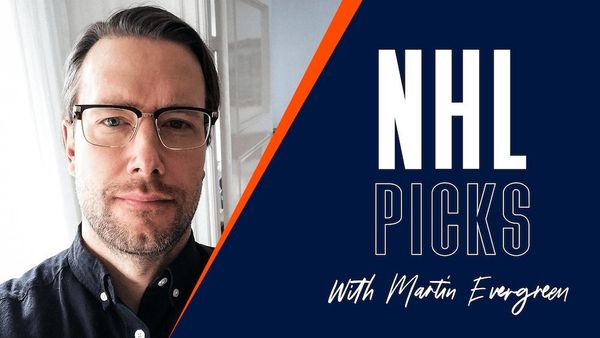 Game 1: Colorado Avalanche – Dallas Stars
Total goals – Under 6.5 (60 Mins) @ -315
+
Game 2: Edmonton Oilers – Chicago Blackhawks
Total Goals – Under 7.5 (60 Mins) @ –240
=
Parlay Odds @ -115
In this parlay we are dealing with two games that we can assume will be quite different in terms of character. Edmonton Oilers an Chicago Blackhawks are facing each other for the third time in this best-of-five series, while Colorado Avalanche versus Dallas Stars is a round-robin game with a different kind of magnitude.
Game 1: Colorado Avalanche – Dallas Stars
06.30 PM ET, Wednesday, August 5
Dallas Stars was defeated 5-3 by the Vegas Golden Knights after conceding 4 goals in the third period of their first round-robin encounter.
The Stars ended in fourth place, ten points behind Colorado Avalanche, in the Western Conference. Based on what the Dallas Stars have shown during this season the 5-3 loss against Vegas is an unusual result as they rarely concede that many goals.
Colorado Avalanche managed to defeat the St. Louis Blues 2-1 after scoring a penalty goal with 0.1 seconds left in the third period.
The Avalanches have been looking strong throughout the entire season. What has been standing out is there offensive skills and ability to score goals. However, when looking at their past 19 games, they have only scored more than 3 goals in one game.
Conclusions and betting play: Colorado Avalanche did score 237 goals during the regular season which makes them the best offensive team in the Western Conference. But, as stated above, they have been lacking this ability to score many goals in their previous games.
Dallas Stars is one of the best defensive teams in NHL and only conceded 177 goals which is the second-best (after Boston Bruins) result in the entire league. What happened in the third period against Vegas was definitely not significant for this team and one could assume that they will stay more focused in this game.
All in all, most factors points in the direction of a less open game between two very solid hockey teams.
Betting Play: Total goals – Under 6.5 (60 Mins) @ -315
Game 2: Edmonton Oilers – Chicago Blackhawks
10.30 PM ET, Wednesday, August 5
Chicago Blackhawks are the underdogs in this series but they proved in the first encounter that they are about to give the Oilers a tough fight. And these games have both been very entertaining as the Blackhawks won the first game 6-4 while losing the second one 6-3.
The Blackhawks ended the regular season on a twelfth place, eleven points behind Edmonton Oilers in the Western Conference.
Edmonton Oilers were very disappointed by their performance in the first game of this qualification series for the Stanley Cup playoffs. They possess a lot of offensive quality in their squad and they managed to step up and win the last encounter 6-3 as Connor McDavid recorded his first playoff hat trick.
Conclusions and betting play: 10 and 9 goals were scored in the first two wild west encounters of this series. After these high-scoring games, one could argue that the third game will be a bit more tactical and defensively structured.
Particularly, I believe that Chicago Blackhawks will put the focus on closing down their opponent to create another type of hockey game than the last one. They will have to be more defensive in their mindset in order to stop the Oilers.
The value in picking the goal line under 7.5 goals is high as I find reasons to believe in a more tactical game than previous ones. Too much is at stake in this series for this to become another happy-go-lucky ice hockey game.
Betting Play: Total Goals – Under 7.5 (60 Mins) @ -240
Game 1: Colorado Avalanche – Dallas Stars
Total goals – Under 6.5 (60 Mins) @ -315
+
Game 2: Edmonton Oilers – Chicago Blackhawks
Total Goals – Under 7.5 (60 Mins) @ –240
=
Parlay Odds @ -115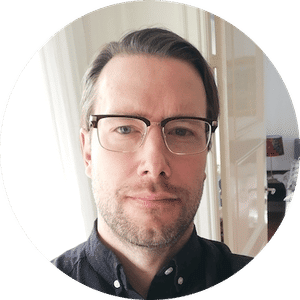 Martin Evergreen
Martin Evergreen is a sports betting professional who provides initiated betting picks and predictions. His main focus is on NHL picks, sportsbook promotions, and casino stories.