NHL Wednesday (8/12) night Parlay
August 11, 2020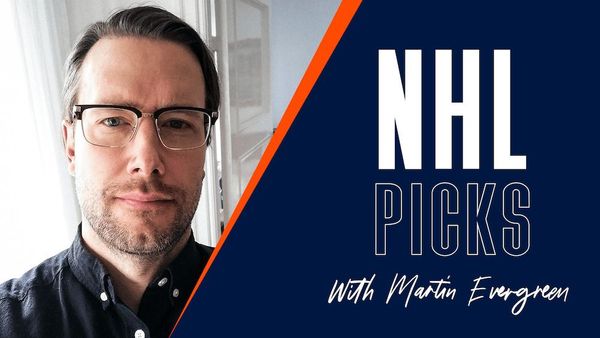 Game 1: Carolina Hurricanes – Boston Bruins
Total goals – Under 6.5 (60 Mins) @ -335
+
Game 2: Montreal Canadiens – Philadelphia Flyers
Total Goals – Under 6.5 (60 Mins) @ -315
=
Parlay Odds @ -141

The Stanley Cup playoffs started off the way we expected and the number of straight winning parlays is now as many as 11. This betting pick for tonight's Stanley Cup action is designed to keep this winning streak intact.
Game 1: Carolina Hurricanes – Boston Bruins
11.00 PM ET, Wednesday, August 12
Boston Bruins were the best team in NHL before the break but since then they have not been performing on the same high level as they used to. Losing tight games against Philadelphia Flyers, Tamba Bay Lightning, and Washington Capitals in the round-robin series is not a disaster but they ought to be slightly worried about their current form.
The Bruins made it 100 points in the regular season which was the best result by any team in the league and they have defeated Carolina Hurricanes in six straight games as they knocked them out in last year's Stanley Cup playoffs.
Carolina Hurricanes do have a more positive momentum when comparing these two teams as they are entering this series with three straight wins. New York Rangers were defeated 3-2, 4-1, 4-1, in an overall very solid performance by the Hurricanes.
They ended the regular season 19 points behind the Boston Bruins in the Eastern Conference but their current form and their disciplined defense make them less of an underdog than what one might expect.
Conclusions and betting play: The Hurricanes did not really stand a chance when they were knocked out 4-0 by the Bruins in the 2019 Stanley Cup playoffs. They were also defeated 2-0 in the one and only head-to-head encounter this season and in total, they have lost 6 straight games against their coming opponent.
Considering all this, I do believe that this series will be a very tight one. Carolina only conceded 4 goals in total in their 3 straight wins in the play-in series against the New York Rangers. They rely upon a solid defensive organization which will be difficult for the favorites from Boston to break down.
Although, Boston Bruins is a top-class hockey team and a stronger opponent than the Rangers. They are eager to start winning again and they will, most likely, step up now when the real action begins.
The Bruins have only scored 4 goals in 3 games and the Hurricanes have only conceded 4 goals in 3 games so far. Those numbers are convincing arguments for the betting pick below.
Betting play: Total goals – Under 6.5 (60 Mins) @ -335
Game 2: Montreal Canadiens – Philadelphia Flyers
08.00 PM ET, Wednesday, August 12
Philadelphia Flyers might be the biggest favorites to make to the next round of all teams in the first round of the Stanley Cup play-offs. They are up against the lowest-seeded team in the playoffs and their three straight wins in the round-robin series were impressive.
The Flyers started off by defeating Boston Bruins 4-1 and that victory was followed up by a 3-1 win against Washington Capitals and a 4-1 win against Tamba Bay Lightning.
Montreal Canadiens most sensationally knocked out the Pittsburgh Penguins after two straight wins to make 3-1 in the best-of-five play-in series. A very impressive effort by the twelfth best team in the Eastern Conference.
The Canadiens ended the regular season 18 points behind the Philadelphia Flyers and still, considering their unsuspected win against the Penguins, very few people believe that they will be able to repeat that in this series against the Flyers.
Conclusions and betting play: Philadelphia Flyers will probably be an even tougher task for Montreal Canadiens but I am quite sure that they will give them a good fight.
These two sides have faced each other 3 times this season and the Flyers are up 2-1 – but the Canadiens won the last game 4-1 in January. The current form is probably a more relevant factor in game 1 and in that case both teams are entering this series pumped up with confidence.
Montreal Canadiens truly are a hard-working hockey team and they only conceded 6 goals in 4 games against the Penguins. The defensive play performed by the Flyers against three of the best teams in the league was even more impressive as they only conceded 3 goals in total in these games.
All in all, I believe the Canadiens will have a hard time in the long run of this series but they should be able to cope game 1 quite well. Most things point in the direction of the betting pick below.
Betting play: Total Goals – Under 6.5 (60 Mins) @-315
Game 1: Carolina Hurricanes – Boston Bruins
Total goals – Under 6.5 (60 Mins) @ -335
+
Game 2: Montreal Canadiens – Philadelphia Flyers
Total Goals – Under 6.5 (60 Mins) @ -315
=
Parlay Odds @ -141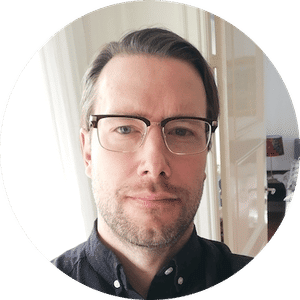 Martin Evergreen
Martin Evergreen is a sports betting professional who provides initiated betting picks and predictions. His main focus is on NHL picks, sportsbook promotions, and casino stories.