NHL Saturday (8/8) night Single Pick
August 6, 2020
Vegas Golden Knights – Colorado AvalancheBetting play: Colorado to win (Regular Time Line) @ +146
Be prepared for a high-quality hockey game as the Vegas Golden Knights and the Colorado Avalanche goes head to head on Saturday. The Avalanches are looking really solid and I believe their defensive skills will make the difference in this game.
Vegas Golden Knights – Colorado Avalanche
Vegas Golden Knights – Colorado AvalancheBetting play: Colorado to win (Regular Time Line) @ +146
04.00 PM ET, Saturday, August 9
Colorado Avalanche have been looking solid in the two first round-robin games as well as during the entire season. They have only conceded one goal in total in these games as they have defeated St. Louis Blues 2-1 and Dallas Stars 4-0.
Now they are up against their conference rival Vegas Golden Knights and a high-quality hockey game is to be expected. The Avalanche ended the season in second place in the Western Conference, six points ahead of the third-placed Golden Knights.
Vegas Golden Knights have both been scoring and conceding a lot of goals this season and they have kept the high-scoring pace in the Stanley Cup qualifiers round-robin games. They defeated the St. Louis Blues 6-4 on Thursday and the Dallas Stars 5-3 on Monday.
Vegas and Colorado have been facing the same teams in the first two games and there is quite an obvious difference when looking at the number of goals that have been scored. What both teams have in common is that they possess the potential of going all the way in the Stanley Cup playoffs.
Conclusions and betting play: Colorado Avalanche have defeated Vegas Golden Knights 6-1 and 7-3 this season but the last game was in December 2019 so that is some time ago now. The Avalanches started this season in a high-scoring pace but have gradually been relying more and more on their defensive structure.
In that sense, the strengths of these teams are quite dissimilar. The Golden Knights did concede 211 goals during the regular season which is to compare with the 191 goals that the Avalanche conceded. The latter ones had a goal difference of +46 while Vegas ended on +16.
This will, for sure, be a very interesting game. As I see it, the Golden Knights is a bit more one-sided as they are defensively less solid than their opponent. The Avalanche is the more complete hockey team as they are top-class in both ends. However, this is not a safe bet I find good betting value in this pick.
Betting play: Colorado to win (Regular Time Line) @ +146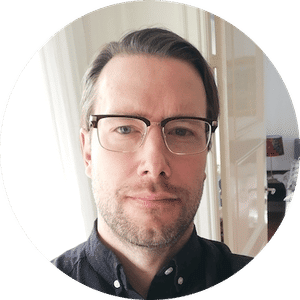 Martin Evergreen
Martin Evergreen is a sports betting professional who provides initiated betting picks and predictions. His main focus is on NHL picks, sportsbook promotions, and casino stories.