NFL Week 8 Prop Plays
October 30, 2020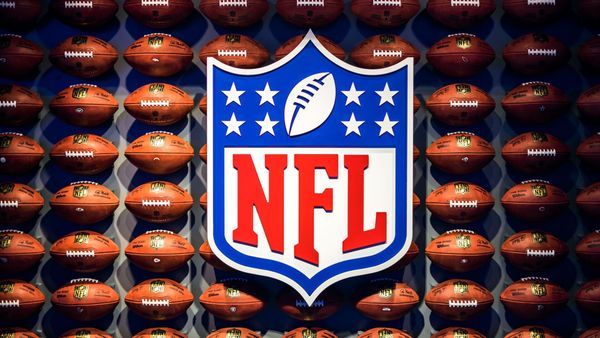 We have 10 free nfl expert picks prop plays on eight players this NFL week 8. If we wanted to, we could have dozens of plays this week covering just about every game, but I narrowed these to the cream of the crop considering individual matchup, player role and expected game script. Let's dive on in.
Betting Play: Over 289.5 passing yards
Burrow, at least statistically speaking, has been helped by a horrendous defense, and the run defense of the Bengals will put them in a hole again this week. Derrick Henry is going to do what he pleases and Burrow will be slinging it in volume again. Fortunately for him, the Tennessee secondary is quite susceptible to passing attacks as a whole, and Burrow should do what he has done in his four other favorable matchups this season. In those four matchups, he has ranged from 300 to 406 passing yards and has averaged just under 48 attempts in those games. This one will be no different and actually projects on the higher end of the yardage range when considering matchup and expected game script. With his passing yardage total sitting at 289.5, the normally high figure seems smaller and is one I love to go over in this matchup.
Betting Play: Over 99.5 rushing yards
This is quite a nice segue, as we already touched on how inept the Bengals will be attempting to stop the Henry freight train. This matchup is much like the Houston one a couple weeks back. In that matchup he turned 22 carries into a massive 212 yards. The Titans will have equal expectation to be playing from ahead in this one, and that means a steady dose of Henry. His rushing yardage prop is set at 99.5 and I think its something of a foregone conclusion that he hits the century mark, potentially in the first half.
Betting Play: Over 39.5 rushing yards
If there were ever a revenge game narrative to attack, this would be the one. Bell left the Jets unceremoniously and is just the latest talented player to be held down by train wreck head coach Adam Gase. Bell's rushing prop opened at 35.5 yards on Friday, but was instantly bet up to 39.5. Bell, in his first week with the team turned six carries into 39 yards last week, and you can bet another week of familiarity combined with the player's desire to stick it to his former team will see that volume do something in the neighborhood of double. Even 10 carries against the woeful Jets will be more than plenty to cruise past that rushing total. We don't have a sample size to use history, and this is a narrative based play, but it is one I feel great about.
Betting Play: Over 53.5 receiving yards
No that is not a typo, we are playing an AJ Green prop this week. He is starting to have a level of chemistry with Burrow and additionally is back to commanding very high volume. He's seen 24 targets over the past two games, and despite not yet being fully on the same page with Burrow, he's turned those targets into 96 and 82 yards in those games. Fortunately for us, his yardage prop is set at just 53.5 and no matter which defensive back he lines up against, he will have the advantage in that individual matchup. We could see all three Bengal wide receivers go over their yardage props, but Green is the best play of the group.
Betting Plays: Over 5.5 receptions and over 54.5 receiving yards
I've been screaming it from the mountain tops to whoever might listen, but Johnson is already a high end wide receiver in the league. The Steelers know it and keeps a dominant market share of the team's targets. He has been dinged a couple times this season, but in the three games he's started and finished, he's seen at least 10 targets and has had at least six catches in each of those games. He's had at least 57 yards in each of those games and his averages are 7.7 catches for 76.3 yards and one touchdown. I believe him to be a matchup proof player and the volume will remain, so as long as his props look like they do this week and last week, he will remain an every week play. This week his reception total is 5.5 and his yardage total is 54.5. His season lows on completed games would be over in every instance and we are going right back to the well on both overs.
Rashard Higgins and Harrison Bryant
Betting Plays: Higgins over 42.5 receiving yards, Bryant over 31.5 receiving yards, Bryant over 2.5 receptions
This pair of Browns pass catchers are far from household names, but have very valuable roles with the loss of Odell Beckham Jr for the season and temporary absence of Austin Hooper. We have a one game sample to go off of and it is was against an equally easy matchup as this one will be. Last week's sample saw Higgins produce a line of six catches for 110 yards on six targets while Bryant posted four catches for 52 yards on five targets. We are going to see these players have similar target volume and output this week, and you might have guessed, the prop lines are all too low. For Higgins' yardage prop is set at just 42.5 yards while Bryant's is at 31.5. Bryant is also very low on the reception prop at 2.5. Considering the Raiders allow 404 yard per game, these are absolutely points of attack that likely bring value on the lines due to lack of name value. I think we get a split at worst here but the most likely outcome is over on all three plays.
Betting Play: Over 53.5 yards
The 49ers injuries are mounting, and rookie wide out Brandon Aiyuk is ascending more quickly than envisioned because of it. We saw a breakout game last week against the Pats as he dropped six catches for 115 yards on seven targets on them. He will have a lock on the alpha wide receiver role this week and gets a matchup with the Seahawks, who are the league's worst against the pass by a country mile. The third worst passing defense in the league gives up 288.1 yards per game. The Seahawks are currently allowing 368.7 per game through the air. It's unspeakable how much worse than the field they truly are. Aiyuk's yardage prop is set at a measly 53.5 yards, and he is the best bet to lead the team in yardage. Needless to say, this is a no brainer play. Aiyuk will just be the next wide receiver to smoke the Seahawks.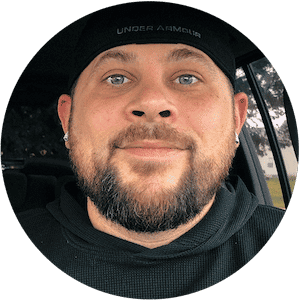 TJ Calkins
TJ Calkins was raised in a gambling loving household. He knew how to handicap horse races and follow line movements well before his tenth birthday. While sports betting remained a passion into adulthood, poker and Daily Fantasy Sports also became passions and remain as such today.