Week 5 NFL Picks – Picks Against the Spread
October 8, 2020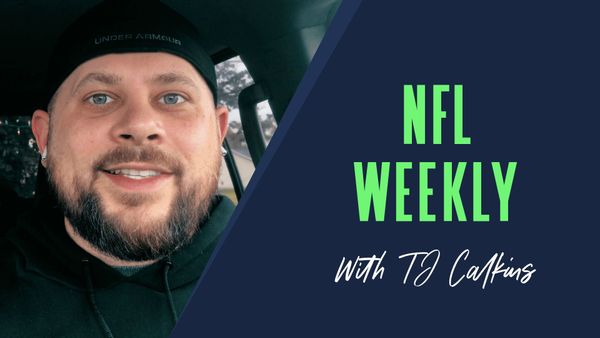 Much like week 4, we have a Titans game in jeopardy due to positive covid tests, and we do not know whether their matchup with the Bills will be played this week, if at all. What we do know for certain is that game will not be played on Sunday.
Let's dive into week 5's NFL picks against the spread.
| | |
| --- | --- |
| Carolina Panthers at Atlanta Falcons | Panthers +2 |
| Jacksonville Jaguars at Houston Texans | Jaguars +6 |
| Miami Dolphins at San Francisco 49ers | 49ers -9 |
| Minnesota Vikings at Seattle Seahawks | Seahawks -7 |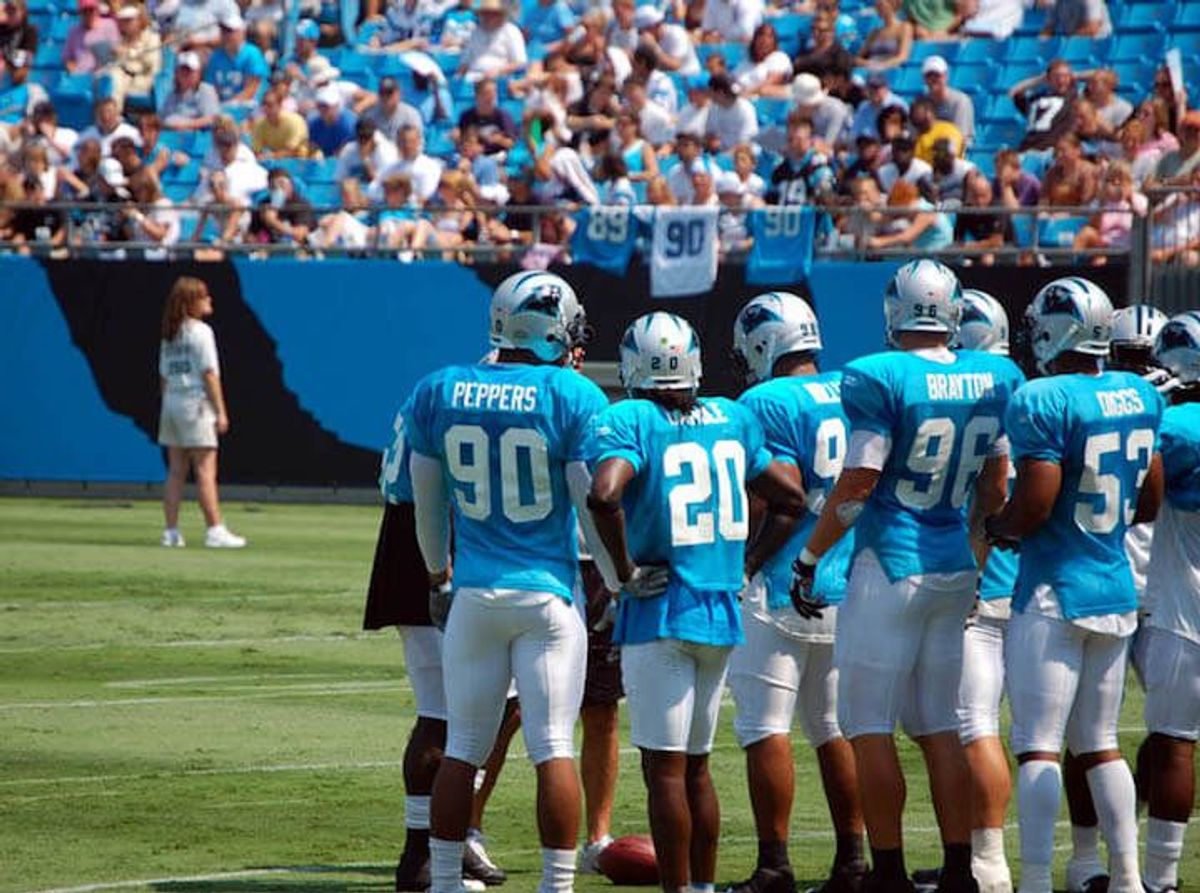 Carolina Panthers at Atlanta Falcons
Betting Play: Panthers +2
1PM EST
Opening Line: Falcons -3.5 and 5
Current Line: Falcons -2 and 54
Don't look now but the Panthers are on a two game winning streak. They've beaten the Chargers and Cardinals in consecutive weeks. The matchup this week is with the worst coached team in the league in the Falcons, as Dan Quinn aims for a perfect 0-5 and continuing to trick the franchise into employment.
The Falcons defense is an unmitigated disaster, as they have allowed 138 points, second worst to only the Cowboys joke of a defense. 138 points through four weeks simply cannot be understated, that's 34.5 per game. Their *best* showings from a defensive scoring perspective came in weeks 3 and 4 consecutively, as they allowed only 30 points to the Bears and Packers, losing those games by a combined 18 points.
To make matters worse, the offense, which had been the only thing Elmer's gluing this sinking ship together has a completely banged up wide receiving corps, and Matt Ryan looked truly putrid on Monday night. There was simply no zip on any of his passes and he either had a mechanical hiccup in that game or his arm is going the way of Philip Rivers. If it is the latter, we could truly see an 0-16 team, because that defense is completely hapless.
The Panthers on the other hand are now exceeding expectations with a 2-2 record. The biggest hole the team had was allowing running backs to just thrash them, but they were able to keep that game plan from coming to fruition against them in the games against the capable Chargers and Cardinals, both wins. The Cardinals offered more of a refusal to unleash Kenyan Drake, but in any event, the Falcons almost assuredly lack that capability with a Todd Gurley lead backfield. At this point in his career, Gurley is a wholly diminished version of himself. While he can be effective in goal line and early down situations, he is no longer a game breaker that can change a game.
Needless to say, it felt just about laughable that the Falcons would be set as favorites, and the public agreed, immediately cutting the line in half. It would be surprising if the Falcons were still favored at all at kickoff on Sunday, and I am happy to get in at any plus figure on the Panthers side. The +2 where it currently sits is value laden.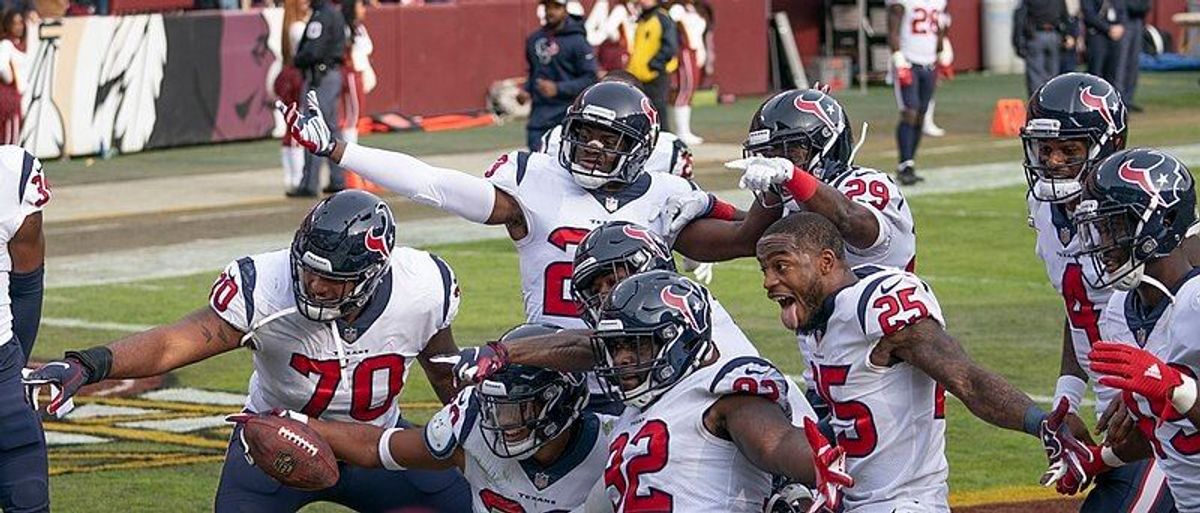 Jacksonville Jaguars at Houston Texans
1PM EST
Opening Line: Texans -6.5 and 47
Current Line: Texans -6 and 54.5
I made the mistake of backing a Bill O'Brien coached and managed Texans team last week, and it cost us a bet, but it cost BOB much more after the 0-4 start. He was fired after the inexcusable loss, and will be replaced by previous head coaching failure Romeo Crennel. Crennel is a more likeable figure than BOB was, but his ineptitude as a head coach is well known to Clevelanders and anyone who paid attention to his stint with the Browns, and there is no upgrade here. The Texans also have no option to go in the tank for higher draft picks, they do not own their own first or second round pick in 2021.
The Texans schedule was unfriendly until the Vikings last week, but they made that one a loss as well. They have the fifth worst scoring defense in the league, and that's been the better side of the football. (!!) They have scored fewer points on offense than any team not named the Jets or Giants. Normally, with skill position players in place that are at least competent, the offensive line can be blamed for the output, but that has not been the case for the Texans. Their line has been average to above average, and the problem comes from the coaching and skill position players. While Deshaun Watson has certainly been imperfect, there are two key players that are mostly cooked playing ample snaps and getting amole opportunities. Those players are running back David Johnson and wide receiver Brandin Cooks. While slight improvement overall may be expected, with nowhere to go but laterally or up, this unit has lots of problems, and it is apparent Deandre Hopkins covered up a lot of warts in previous seasons.
On the defensive side of the ball, they are subpar as well, being easily bottom 10 if not bottom five in every way. It is time to alter expectations for this team, and that news has not yet reached bookmakers.
The Jaguars on the other hand, were a team with no expectations for this season, but have been very competitive. Their offense is an underrated fun one, and they have scored at least 25 points in all three games wide receiver DJ Chark has played in this season. They are also buoyed by the surprising play of rookie running back James Robinson, who has not been just lucky, he has been very good. With quarterback Gardner Minshew holding up as the starter, this team is much closer to middle of the pack than the worst teams out there. The defense has been average compared to the rest of the league, which is a win versus expectations.
I suppose I understand making the Texans a tiny favorite at home in this divisional tilt, but nearly a touchdown feels like unmitigated insanity to me. The Jags have inarguably been the better football team through four weeks and I believe they should be around a pickem in this road game, if not a tiny favorite. The team getting the points in this game would likely be the value side, but the fact that Jags are getting six makes them quite a clear avenue of attack. I wouldn't blame anyone attacking the money line, but the Jags +6 are the play.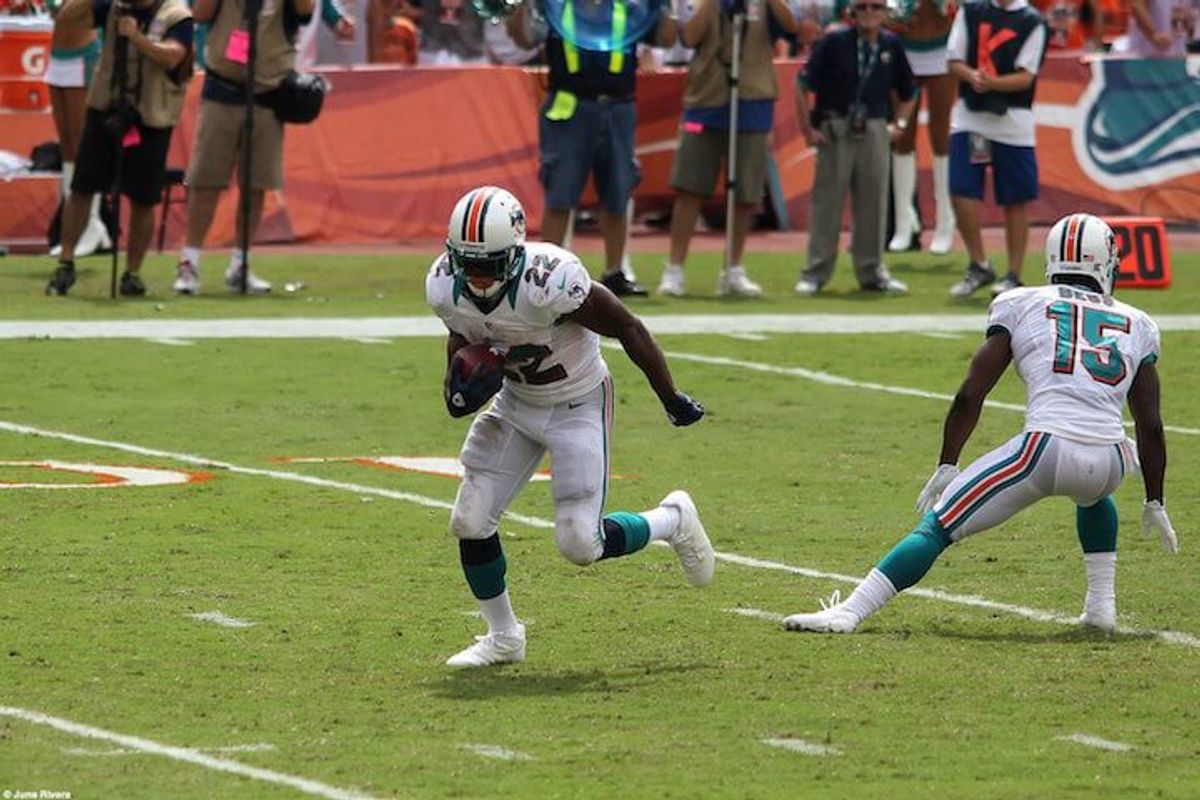 Miami Dolphins at San Francisco 49ers
4:05PM EST
Opening Line: 49ers -8.5 and 46.5
Current Line: 49ers -9 and 49.5
The 49ers, who are somewhat surprisingly just 2-2, are coming off a hiccup last week, in which they lost at home to the struggling Eagles. Granted, they had backup quarterback Nick Mullens under center, who was benched late in that game, and that should not be an issue this week. All signs point to Jimmy Garoppolo being healthy enough to return this week and the 49ers are set up to stomp one of the worst teams in the league at home. The 49ers offense against the Dolphins defense is going to be a track meet of sorts. The Dolphins have struggled in coverage all season and the run after the catch ability of the entirety of the 49ers skill position players will be a super glued Rubik's cube for the Dolphins secondary. The Dolphins have been mostly adequate against the run, but the 49er scheme will also beat the Dolphins at that level as well. This has the feel of a team that will score at will and it will simply remain to be seen of they take the foot off the gas at any point at all.
The Dolphin offense is not surprisingly one that has been struggling to be average in the league, and while this team is always showing signs of growth, we must remain aware they are a rebuilding team. They employ a committee of running backs, and none have been a difference maker, and we will continue to see pedestrian talent Myles Gaskin lead that group. After the very capable Devante Parker, the wide receivers have been subpar as a whole, and this hole could be very much exposed by the 49ers as the Dolphins try to keep pace/catch up.
With the 49ers having a healthy Deebo Samuel and George Kittle, their passing attack will roll over the Dolphins, and it's likely to not be pretty at all. Take the 49ers to bounce back at home and blow out the Dolphins with their starting quarterback back under center.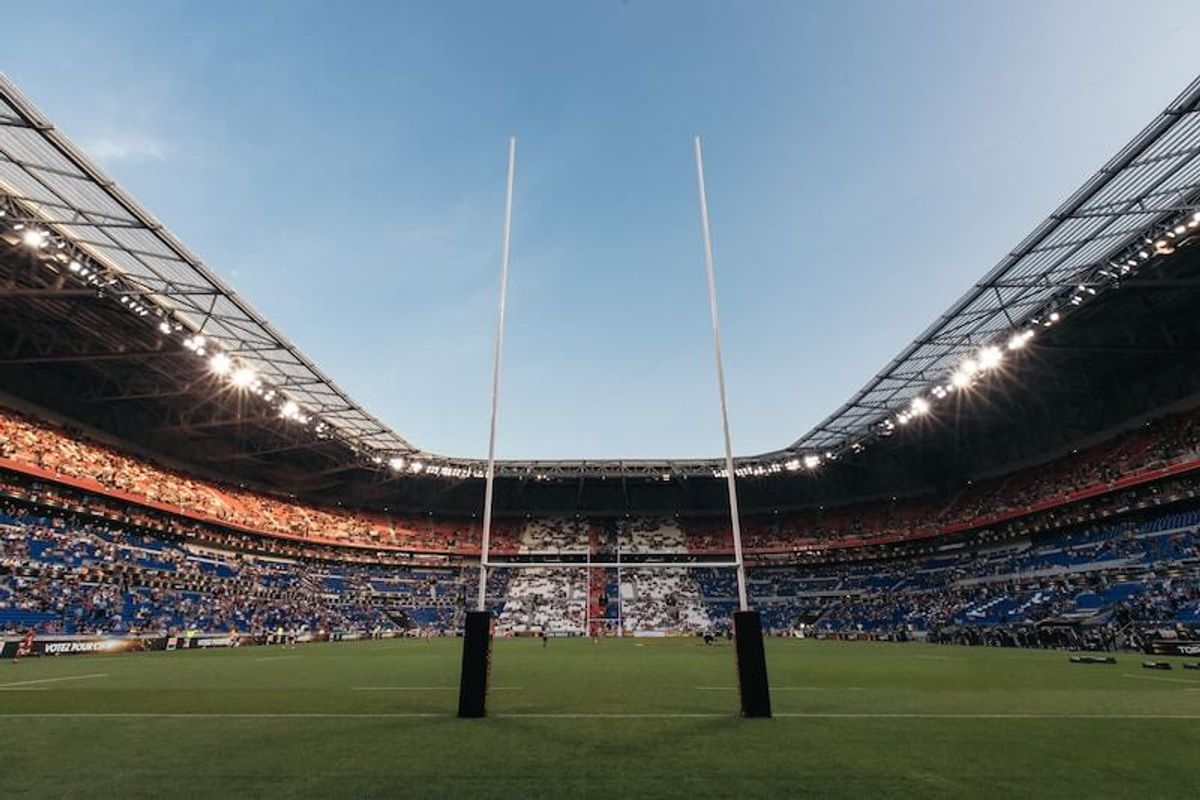 Minnesota Vikings at Seattle Seahawks
Betting Play: Seahawks -7
8:20PM EST
Opening Line: Seahawks -9 and 49.5
Current Line: Seahawks -7 and 57
We have another game here on the west coast, where the home team should simply overmatch the visitor on the offensive side of the ball. If you have been living under a rock for these first four weeks, let me be the first to inform you that Seahawks quarterback Russell Wilson is quite elite at football.
Through four games, Wilson has amassed 1, 285 passing yards and 16 touchdowns while throwing just two interceptions. To put this in perspective, no other quarterback has more than 13 passing touchdowns on the season, and only four other quarterbacks have thrown more than nine of them! His completion percentage of 75.2% leads the league, as does his 9.4 yards per pass attempt. Wait, it gets better. These gaudy numbers from Wilson are there despite him being 17th in pass attempts! His precision and chemistry with DK Metcalf and Tyler Lockett is something to behold, but he is mixing in everyone on the field, and is just playing the position and the game at the highest level possible right now. This week he gets a matchup with the lowly Vikings, who have had trouble with deep ball coverage (uh oh) and have also been even more helpless stopping the run. If you're unfamiliar with the Seahawk offensive philosophy, they are quite happy to tilt to more run than pass, and are happy to be bailed out by Wilson when the rushing attack fails. Well in this matchup, it is difficult to see where the offense fails at any point. If we were pitting the perfect defense to attack from the Seattle philosophical side, it very well could be the Vikings as they are currently built.
The Vikings were able to let Dalvin Cook run early and often, and control the game against the lowly Texans last week to get their first win, but that plan of attack and game management only works with leads and neutral game scripts. As we outlined above on the Seahawks side, a game script resembling that is highly unlikely to be available. The pressure will be on Adam Thielen and Kirk Cousins to keep pace with Russell Wilson and the Seahawks, and they have been unable to do that in all three cases when trailing this season. Now consider this the most difficult test to date for the sixth worst scoring defense in the league, and we are likely to get some version resembling the Vikings 43-34 Week 1 loss to the Packers. The betting public seemed to be hyper aware of that potential outcome, and moved the total an insane 7.5 points upwards, taking it out of play. With that being the case, we will have to settle for playing only the Seahawks in this matchup to roll at home and simply outscore the Vikings.
🏈 Chiefs win and cover against the Raiders, over 🏈
🏈 Rams win but no cover at Football Team, under 🏈
🏈 Cardinals win but don't cover at the Jets, over 🏈
🏈 Steelers win and cover against the Eagles, over 🏈
🏈 Ravens win but don't cover against the Bengals, under 🏈
🏈 Cowboys win but don't cover against the Giants, over 🏈
🏈 Browns win as underdogs against the Colts, under 🏈
🏈 Saints win but don't cover against the Chargers, under 🏈
🏈 Patriots win but don't cover against the Broncos, under 🏈
🏈 Bills win and cover at Titans, over 🏈
If handpicking any of the next best plays for this week, I would say the Bills are next up given the amount of turmoil the Titans have gone through over the course of the last week or so. The Browns to win outright at home would also be a sound play.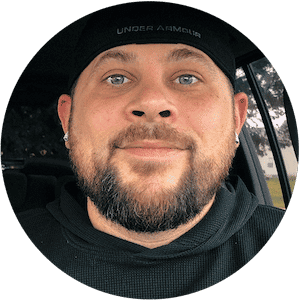 TJ Calkins
TJ Calkins was raised in a gambling loving household. He knew how to handicap horse races and follow line movements well before his tenth birthday. While sports betting remained a passion into adulthood, poker and Daily Fantasy Sports also became passions and remain as such today.