Week 14 NFL Picks – Picks and Predictions by TJ Calkins
December 10, 2020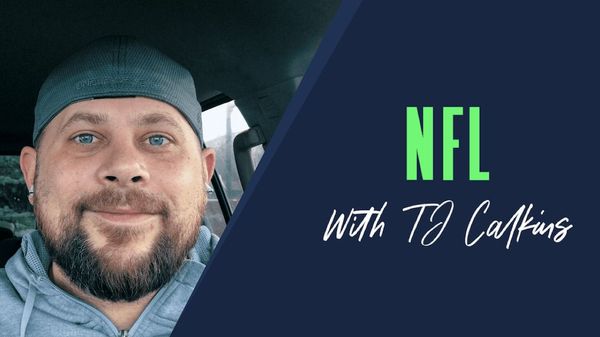 Thanks for stopping back for the NFL Picks of Week 14. We now have clear site of playoff races in both conferences and can somewhat comfortably separate contenders from pretenders. I also have to offer apologies for the review piece from NFL Week 13 not coming out. When games are scheduled past Monday, it tightens the week up considerably. We can run through those right now.
Wins – Colts -3.5 and Saints -3.5
While neither of these games produced blowout final scores, neither team was lacking a cover any time after the first quarter of their respective games. Neither cover came with style but both soundly got the job done.
Losses – Bears -3 and Cowboys +8.5
The Bears put on one helluva choke job against the Lions. They held a 10 point lead at three different points in the game, including with 11 minutes left, and that margin of lead held until the 2:24 mark remaining in the game. Yes the Bears allowed two scores in that last two and a half minutes to blow the cover and then then push as well. The Cowboys were undone by their idiot kicker missing three field goals, after playing quite competitively.
The 2-2 week brings us to 25-30-2 on the season.
Our prop plays had an explosion last week. Those went 7-1 with the only loss being due to the early Antonio Gibson injury, from which he did not return.
The 7-1 week brings us to 34-27 on the season.
Let's get to this week's plays.
Tennessee Titans at Jacksonville Jaguars
1PM EST
Opening Line: Titans -9.5 and 53.5
Current Line: Titans -7.5 and 52
The Titans go on the road for what *should* be an easy win against the Jaguars, but the Titans defense does not allow thing to come easy for them this season.
They are 4-1 on the road this season, and we have seen this happen in their home games as well, the offense is often forced to win in shootouts because the defense allows essentially everyone to score on them. Since week 1, road opponents are averaging 28 points per contest, and clearly the scoring of the Titans is keeping pace, given the 4-1 mark.
The Titans are averaging 35 points in those games. While the Jaguars season is over and considering they have not gotten a win since week 1, it should be noted the offense keeps trudging along and keeping points on the scoreboard. They have scored at least 20 points in five of their last six games and have kept four of those contests within one score.
What this means is we likely see Tennessee have to force that same scoring pace that they are accustomed to needing on the road. The Jags resiliency gets a good spot, as the Titans have allowed at least 24 points in each of their last four games and are allowing 31 per game in that span.
While I initially thought I would lean the Titans way before diving into this game, the over is absolutely the best point of attack. The Titans still may cover, but the Jaguars are still going to put up a fight on offense. Less so on defense, only the Cowboys and Lions have allowed more points this year. Take the over.
Arizona Cardinals at New York Giants
1PM EST
Opening Line: Cardinals -3 and and 45.5
Current Line: Cardinals -3 and 45
Like two ships passing in the night, these two teams are on completely diverging trajectories, and just a month ago, the Cardinals would likely have been double digit favorites in this matchup.
As Kyler Murray's output has decreased, so has that of the Cardinals wins. Murray has been average at best as a passer, and when he has been taken away as a runner, the team suffers. They have lost three straight and four of five. They are now essentially out of the divisional race and are just clinging to wild card hopes when it comes to the playoffs.
The Giants on the other hand, after a 1-7 start, have won four straight and now sit atop the NFC East at 5-7 and would have a home playoff game if the playoffs started today. The Giants defense has been quietly good all season, but they have turned it up a notch in recent weeks.
They allowed 20 points just once on the win streak and opponents are averaging just 16.5 points per game. They should also have Daniel Jones back under center for an offense that has gained competence after an abysmal start to the season. I mentioned the struggles of Murray and the Cardinals, and it should be noted the only win in their last five games came on the play of the year by Deandre Hopkins, bringing down the hail mary to beat the Bills.
Combine the Cardinals struggles with an east coast trip for an early start time in cold weather against a streaking team, and we have the recipe for more of the same. If I were setting this line I would favor the Giants, and think we have to take the value of the underdogs here.
Houston Texans at Chicago Bears
1PM EST
Opening Line: Texans -1.5 and 45.5
Current Line: Texans -1.5 and 45.5
There are a few key factors that will decide this matchup, but let me start by saying I think we have another game in which the incorrect team is favored. Last week we got a glimpse of what life after Will Fuller looks like for the rest of the season.
That is prominent roles on offense for the likes of Keke Coutee and Chad Hansen. The result was just 20 points scored on offense and another easy loss. We have also seen the Texans play a game in cold weather elements already this season, and it was with Fuller but it still was not pretty for the offense. They mustered just seven points in Cleveland in a game that had considerable wind.
They now travel to the windy city to face a team that has finally unlocked their running back, David Montgomery's skill set. He has been pivotal to the offense in recent weeks and has produced admirably. He now gets this mouth watering matchup with a Texans team that allows backs to absolutely feast and should be in for another massive game.
The Bears will keep doing what they've been doing, running the offense through Montgomery and racking up points, against an even softer opponent. On the other side of the ball, the Texans simply do not run the ball well and Watson will have a skeleton crew of pass catchers in a road game that will have a temperature around freezing. In essentially a pick em spot and with the Bears not being mathematically eliminated from the playoffs, taking them for a win here is quite prudent.
New Orleans Saints at Philadelphia Eagles
Betting Play: Saints -6.5
4:25PM EST
Opening Line: Saints -6.5 and 45.5
Current Line: Saints -6.5 and 43
The unmitigated disaster that is the Philadelphia Eagles in 2020 cannot be understated. They have been poorly coached, but that is not the only problem here. They have a patch work offensive line that is utterly awful, they are unable to run the ball, they have had poor wide receiver play and have had their play calling often call for long developing route concepts that puts their quarterback in the line of fire.
They have now benched Carson Wentz for Jalen Hurts, and I believe that only hurts the situation, no pun intended. Carson Wentz was clearly struggling and he was certainly not playing at his peak, but the majority of the blame should not be on him. All the reasons mentioned above contributed to the team arriving at its current state.
Now, I understand they want to learn what the currently have in Jalen Hurts against a live fire opponent, but this matchup is truly a terrible one to make that choice against. The Saints pass rush and defense overall has been fantastic, and they will be in the face of Hurts all afternoon. Hurts turned over once in limited action last week, and I think we could easily see a three or four turnover game out of him. Trust me, the Saints entire defensive unit is licking their chops right now.
On the other side of the ball, Taysom Hill has been everything I expected him to be under center. He is 3-0 in his starts and has been a high quality dual threat that has fed Michael Thomas and consistently kept the offense moving. It is notable Brees often had problems connecting with Thomas before his injury, and Hill has kept his usage and production up.
The Saints point margin in Hill's three starts is +48, and while the Denver game is an outlier that inflates that figure, they have been as good as or better than the version with Brees under center. Now enter this Philly matchup, whose overall numbers are not horrific, but when sorting by quality of offensive opponent, it paints a totally different picture. In games against what I would label quality offenses, they have allowed 37, 38, 30, 22, 23 and 30 points. That averages out to 30 points per game. In all other games they allow 21 points per game.
So while everyone scores on them at some level, the better teams have large output days. That will continue this week and I think we see a pretty lopsided blowout, and it is quite attractive to lay less than a touchdown with the Saints.
***Last second added wager***
Betting Play: Chargers +2
With Julio jones being ruled out combined with the road game for Matt Ryan and his historic struggles without Jones, we will hold our nose and bet on an Anthony Lynn coached team.
Packers win and cover at Lions, over
Cowboys win and cover at Bengals, over
Panthers win and cover against Broncos, over
Bucs win but no cover against Vikings, over
Chiefs win and cover at Dolphins, over
Colts win and cover at Raiders, under
Seahawks win but cover against Jets, under
Chargers win as home underdogs against Falcons, over
49ers win and cover against Football Team, under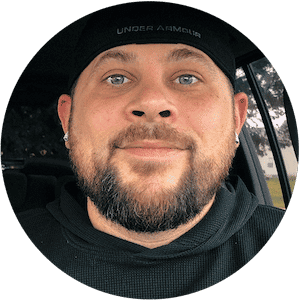 TJ Calkins
TJ Calkins was raised in a gambling loving household. He knew how to handicap horse races and follow line movements well before his tenth birthday. While sports betting remained a passion into adulthood, poker and Daily Fantasy Sports also became passions and remain as such today.