NFL Week 13 Mon and Tue – Betting Plays and Predictions
December 6, 2020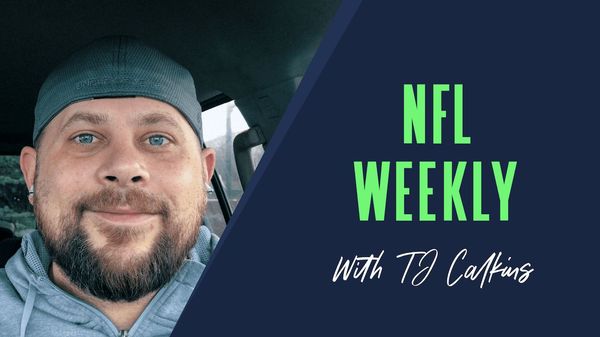 We get bonus football on Monday and Tuesday this week – and thus also bonus NFL picks. There is a Monday Night doubleheader starting at 5PM EST and there is also a Tuesday night island game.
These games were moved to these slots due to last week's postponement of the Steelers vs Ravens game. Of these three games, we will have one added play on a side this week, plus an additional three prop plays, which are rolling after a 5-0 day on Sunday. Let's get to them.
Dallas Cowboys at Baltimore Ravens
Betting Play: Cowboys +8.5
8:05PM EST Tuesday
Opening Line: Ravens -7 and 45
Current Line: Ravens -8.5 and 45
This is a puzzling line for me, as the Ravens have had a struggling offense for weeks, and are still likely to be missing key offensive pieces due to last week's COVID positives for this game. While Lamar Jackson is expected to be activated and to play, the same is not likely to be true for Mark Andrews and Willie Snead, and potentially others.
With or without Lamar, this is an offense that has had real struggles of late, particularly in the passing game and missing their two most effective pass catchers will certainly be noticed. The Cowboys are certainly a team that has had their fair share struggles on the defensive side of the ball, but have gotten healthier and improved over the course of the season.
After a five week stretch from weeks 2 through 6 where they allowed at least 34 points in every single game, they have allowed more than 28 points just once in that span, and it was Antonio Gibson's breakout game. They also are back to having competence at quarterback as Andy Dalton has returned after we saw sub replacement level players taking snaps in his absence.
Going back to the Ravens, they have lost three straight and have lost four of their ;last five after a 5-1 start, and are barely even a shell of the offense we saw in 2019. I'm unsure a still easy matchup with the Cowboys is any relief for them, as their own execution has been the problem, and not necessarily that other teams are stopping them.
Additionally, we could make the argument that Dallas has just as real of playoff hopes as the Ravens despite their 3-8 record. Playing in the NFC East is keeping seasons alive that would otherwise be left for dead. All in all, I am hard pressed to take the Ravens to win any game at this moment, let alone convincingly, and laying 8.5 simply feels like an egregious figure. Take the points as these two struggling teams likely play a close and potentially ugly game.
Betting Play: Over 16.5 receiving yards.
When considering that Gibson may be shifting into a full on bell cow role, there is a strong argument to be made to take the over on all of his props, as the role is not fully cooked into any of the lines and the difficulty of matchup with the Steelers may be being oversold a bit.
It is blatantly obvious Gibson can be quite a special player, and his role continues to expand on the offense. He saw a career high with seven targets last week, and I would expect that to continue. This brings us to the most favorable of all his prop lines, as his receiving yardage total is set at just 16.5. He has gone over that figure in eight of their last ten games, and now we see the potential for his role to expand even further.
While we may see McKissic bounce back and touch the ball a bit more this week, it seems resoundingly unlikely that Gibson would be forgotten in the passing game, particularly if they are losing as the oddsmakers project. Over 16.5 receiving yards is such an attainable number, it is in must play territory.