NFL Week 10 Best Bets
November 11, 2021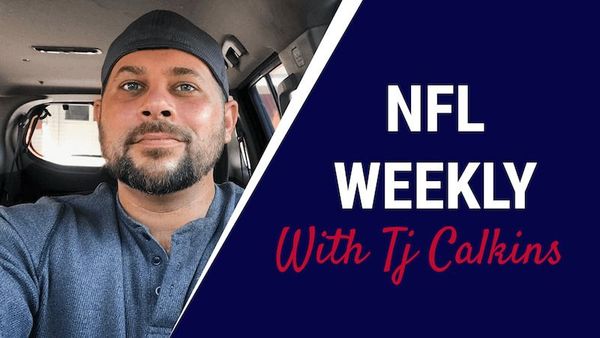 We are looking to continue rolling on our NFL betting picks and player prop picks. You will find the best picks and predictions for Week 10 below.
We have another week with four teams on bye. We should get fun island games this week. Particularly on Sunday and Monday night. Those feature a couple of tight divisional contests.
Be sure to check out all of our NFL Picks here.
Dallas Cowboys -9 vs Atlanta Falcons
✅ Last week I wrote this as the Cowboys prepared to meet the Broncos:
The Cowboys have been one of the league's best teams. They even were able to muster a win with low level backup Cooper Rush last week. Dak Prescott returns this week, returning the offense to its elite standing. They score over 40 points per game in home games. That 40 point figure would be insurmountable for a Bronco offense that has cored 27 or fewer in every single game this season.
That did not work out, as the offense had its only truly flat performance of the season. The Broncos did not lay down without Von Miller, and a team that has been reliant on defense was able to pull that off once again.
✅ The matchup with the Falcons this week is against a team that is anything but reliant on defense. They have played a very soft schedule and have allowed a good deal of points anyway. They were lit up for five touchdown passes in the one matchup they have had against a high end quarterback, Tom Brady. Dak Prescott is going to bounce back in a big way and he and Zeke Elliott will have some gaudy numbers.
✅ The Falcons continue to be without Calvin Ridley. They have been reliant on Cordarrelle Patterson on offense. Again, this has worked out at times against lesser competition, but will not be enough to keep pace with the Cowboys.
Great promotions
Best Multi interface platform
Easy registration process
UP TO $1000 BONUS
Tennessee Titans -3 vs New Orleans Saints
✅ The big negative in the news cycle for the Titans has been the loss of Derrick Henry. The mostly unreported big positive is that their defense has gelled, and is playing at a very high level. They went from a team easily smoked by the pass early in the season to one of the toughest defenses in the league. The pass rush is getting home at will and they held down high end Matthew Stafford last week. They get an easier challenge this week.
✅ Trevor Siemian will likely make another start for the Saints. Siemian is simply not a high end player and the Titans pass rush is going to force mistakes out of him. Add in the fact that he is more likely to be without safety blanker Alvin Kamara this week, things could turn ugly for the Saints offense.
✅ With or without Derrick Henry, the Titans were going to be forced to turn to the pass this week. This is an absolute blow up spot for AJ Brown. He should be able to exploit the matchup. He and Ryan Tannehill are likely in for big statistical weeks.
One of the Largest Gambling Sites in the US
Offers Casino, Sportsbook & DFS
Great Promotions
$1000
Los Angeles Chargers -3 vs Minnesota Vikings
✅ The Chargers got back in the win column last week, despite a subpar game plan on offense. Throwing the ball to Austin Ekeler was going to be the path of least resistance, but they went elsewhere, and scored plenty despite the miscaclulation.
✅ The Vikings are finding new ways to lose games every week. They may not have to this week as Dalvin Cook has brought plenty of distraction with his potential domestic violence situation. Even if the offense is able to get past the distractions, the shorthanded defense is going to get eaten up by the Chargers at all levels.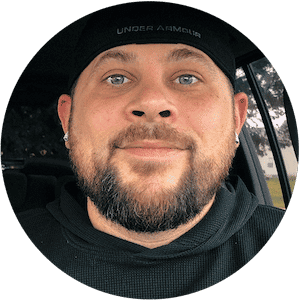 TJ Calkins
TJ Calkins was raised in a gambling loving household. He knew how to handicap horse races and follow line movements well before his tenth birthday. While sports betting remained a passion into adulthood, poker and Daily Fantasy Sports also became passions and remain as such today.