Week 1 NFL Picks & Predictions by TJ Calkins
September 5, 2019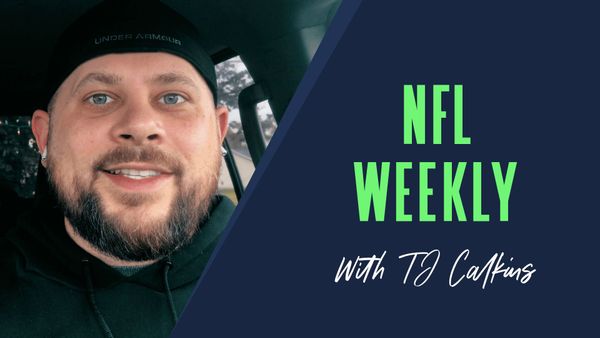 We finally made it fam! Thursday marked the kickoff of the NFL season and seeing Mahomes win and Bill O'Brien lose had to bring so many of us a sense of normalcy. Sunday will give us a doubling down on that feeling with a full slate of games, and I think there are a handful of attractive plays for Week 1. Of course, we are navigating uncharted territory with this season and I wrote a short piece on a couple things I expect to transpire with the changes made. You can find that piece here.
You can also find a primer on each division and what to expect from each team in the NFL section on the site. With all of the preseason information and primers out of the way, let's get into bets on real live NFL games. Week 1 is always a week to tread somewhat carefully, and I will tell you this will be the shortest piece of the year with the fewest amount of dedicated plays. The idea with Week 1 is to just jump on the strongest plays and gain information in all other spots.
Monday Night Betting Play
Tennessee Titans at Denver Broncos
10:10PM EST
Opening Line: Broncos -1.5 and 42.5
Current Line: Titans -3 and 41
The opening line for this game was absolutely a head scratcher, and the public legitimately had no choice but to bet it heavily in the opposite direction. It is somewhat inexplicable that truly one of the league's elite teams since the change to Tannehill at quarterback would be an underdog to a wholly middling team. This Titans team will not have lost a step from the version that went to the AFC Championship game just eight months ago.
Yes I do believe the Broncos are ascending on offense. However, that is not the case on the defensive side of the ball and the Titans will control this game with the run with an extremely efficient passing game mixed in. Look for Derrick Henry to control the second half as Tennessee protects a lead and cruises to an easy cover. Take the incorrectly lined Titans on Monday night.
✅ Win – Eagles Over 42
❌ Loss – Eagles -5.5
Boy did the Eagles offense stall in the second half of this game. They were comfortably ahead 17-0 in this game, but a couple factors caught up with them on the offensive side of the ball, leading to a 27-17 loss. Running back Miles Sanders was ruled out late in the week and the production given by Boston Scott and Corey Clement was subpar, if we want to be complimentary, Desean Jackson also seemed a bit disinterested and did little in a matchup he should have scorched. We got enough points to get the over home but the Eagles definitely have work to do to shore up what should be an elite offense.
✅Win – Bears +3
This game was more interesting than it needed to be, but the Bears will reap what they sow when they continue to trot Trubisky out at quarterback. Even the inaccurate Trubisky however, was able to carve up the exploitable Detroit secondary in the second half. After trailing early in the game, the Bears took the lead late and survived a last ditch drive from Stafford and company to win 27-23.
❌ Loss – Vikings -2.5
This one was ugly early. The Vikes were simply not ready for a pass heavy approach from the Pack, which essentially caught all of us by surprise. In addition, quarterback Aaron Rodgers played his best game in at least three seasons. The Minny offense wasn't bad in the 43-34 loss, but the defense and secondary might be in a lot of trouble early in the season.
✅ Win – Saints -3
We got this one completely correct. The Bucs got just 66 yards on the ground from backs and the lack of chemistry in the passing game was apparent. The chemistry was most notably absent when Mike Evans inexplicably stopped a route leading to a Brady interception that turned the tide of the game for good. On the other side, the familiarity of the Saints skill position players with each other was apparent. The 34-23 win was more lopsided than it suggests.
We went 3-2 on the first Sunday of opening week, with one more play to go on Monday night.
Philadelphia Eagles at Washington Football Team
Betting Plays: Eagles -5.5 Over 42
1PM EST
Opening Line: Eagles -5.5 and 45.5
Current Line: Eagles -5.5 and 42
When I first checked this line, I did a double take, and said to myself "Philly is not laying enough points here." When I came back the second time to see how much Philly had moved, I found that the total moved in the wrong direction, and significantly.
Carson Wentz is the most underrated quarterback in the league in terms of public perception, and he very well could be the most underrated at any position. This Eagles offense is poised to be absolutely elite and they are opening against a terrible team, laying less than one score and the total is at 42. This is absolute madness. Wentz has had career long success against the Redskins. Just last year he averaged 290 yards and three TDs per game through the air in the pair of matchups. For his career, he averages 29 yards and a half a TD throw per game more against Washington than he does on career averages.
Enter the 2020 season where he finally has a healthy Desean Jackson, a player that will absolutely smash with Wentz despite advanced age. He has his pair of elite tight ends and adding rookie Jalen Reagor into the mix. He also has a competent pass catching back in Miles Sanders, and the result will be many points for the Eagles this week and this season.
On the Washington side, they will score a few points, but this game will not be competitive. Dwayne Haskins remains under center and the defense is far from a squad that can carry a team when the offense is led by Haskins. There are a couple bright spots though. Wide receiver Terry McLaurin is emerging as a true alpha receiver in the league. Rookie running back Antonio Gibson should be electric and should single handedly sustain a drive or two.
All in all I foresee a blowout and one that crushes the total. Perhaps something in the 34-17 neighborhood. The Eagles and the over are our first two plays of the year.
Chicago Bears at Detroit Lions
1PM EST
Opening Line: Pickem and 44
Current Line: Lions -3 and 42.5
Much like the first game, when I saw the opening line here, I couldn't believe Chicago wasn't favored by more than a field goal, yet it was at a pickem. Now we have significant line movement in the opposite direction and just a massive value with the Bears.
The Detroit secondary is one I project to be one of, if not the worst in the league. Allen Robinson and Anthony Miller should just have a field day, as they have done recently against a better version of this Detroit secondary. Yes, Mitchell Trubusky is under center for the Bears, and that is at least a slight area of concern, but I see a significant overall gap between these two teams. The Detroit defense, once again, won't be able to stop anyone, and I don't see them being able to run the ball effectively either. That is something that has plagued them through the Patricia era.
The Bears defense is something of a forgotten, yet still high end unit, and one that will have the benefit of playing against a forced one dimensional attack from the Lions. I see the Bears building and protecting a sustained lead in this one and just simply not looking back.
I would not blame you a bit for taking the added value in the Bears money line, but +3 is about as nice of a line as we can hope for, and one to attack without hesitation.
Green Bay Packers at Minnesota Vikings
Betting Play: Vikings -2.5
1PM EST
Opening Line: Vikings -3 and 46.5
Current Line: Vikings -2.5 and 45
It would appear I have hard stances as far as the NFC North goes, as this will be the second play of divisional matchups in said division. It's not secret how firmly I believe the Packers 2019 record was an absolute anomaly and not something that is sustainable. I also don't believe there is any area of improvement for this team in 2020.
The Pettine defense will always be susceptible to the run and that will remain the specialty for Dalvin Cook and the Vikings. The Packers want to be the team running and protecting a lead, but they will lose that particular battle in this matchup. Look for the Vikings to successfully attack with a run first approach and control this game. If it comes to a need for a passing attack, and brace yourself for this, the Vikings have the more capable quarterback in Kirk Cousins over the current version of Aaron Rodgers.
Rodgers is truly a far cry from the dominant player he once was, and it wouldn't matter a ton if he wasn't because the scheme is so running back centric. I believe there will be big difficulties for the Packers on offense both this week and this season and simply not being able to keep up with the moderate scoring pace the Vikes will put up.
Take the Vikings as less than field goal favorites here.
Tampa Bay Buccaneers at New Orleans Saints
4:25PM EST
Opening Line: Saints -4.5 and 50.5
Current Line: Saints -3 and 51.5
Okay, I get it. Tom Brady is the GOAT. Tom Brady will remain as such until Mahomes passes him. With that out of the way, we can wonder aloud, "why in the blue hell are the Saints only a field goal favorite in dome sweet dome? While some teams will have growing pains on offense with personnel and scheme changeover early in the season, the Saints have nothing to worry about in that aspect. The life blood of their offense is in Brees, Kamara and Thomas, and all will be ready to go and to drop points on a Tampa defense/secondary that is not quite as bad as advertised, but also still far from good.
On the other side, despite being the GOAT and still having a high level of ability, Brady will not have the luxury of familiarity with his pass catchers or scheme. I also don't believe the Bucs will be able to run the ball effectively with their stable of average or worse running backs. There will be too much on the shoulders of Brady in a spot they will almost certainly be forced to play from behind in, and keeping scoring pace with the Saints in this spot is just too much to ask.
The total in this game sits where it is for good reason, and look for the Saints to simply outscore the Bucs in this spot with a line that falls well short of where it should be. This is another spot where I don't feel the public is sharp in forcing the line movement.
Other Game Predictions
🏈 Miami loses but covers against New England 🏈
🏈 Cleveland loses but covers against Baltimore 🏈
🏈 Bills win and cover against New York Jets 🏈
🏈 Carolina wins as an underdog against Las Vegas 🏈
🏈 Seattle wins and covers against Atlanta 🏈
🏈 Indianapolis wins and covers against Jacksonville 🏈
🏈 Cincinnati wins as an underdog against Los Angeles Chargers 🏈
🏈 Arizona loses but covers against San Francisco 🏈
🏈 Dallas wins and covers against Los Angeles Rams 🏈
🏈 Pittsburgh wins and covers against New York Giants 🏈
Enjoy the games Sunday and be sure to check back this weekend for a play I have highlighted for Monday Night!
Finally, the NFL returns to our living rooms and pub screens this Sunday and we are back with NFL week 1 predictions. It's been quite a long time coming but as always, it's worth the wait. Parity is alive and well in the NFL. It has long been the sport of generally competitive matchups across the board, and the Week 1 betting lines indicate that simply is not changing any time soon.
The 2020-2021 NFL season is a couple of months away, starting on September 10. With no or very little sports to watch in 2020 due to the Covid pandemic the long for the NFL season to start is bigger than ever before. Sports fans are desperate for NFL action and bettors can't wait for Week 1 to kick-off. Below you can find the week 1 schedule. Picks and predictions on Week 1 NFL will come a few days in advance of the Houston av Kansas City matchup.
| | |
| --- | --- |
| Thursday, September 10 | |
| Matchup | Time (ET) |
| Houston at Kansas City | 8:20pm |
| Sunday, September 13 | |
| Matchup | Time (ET) |
| Seattle at Atlanta | 1:00pm |
| Cleveland at Baltimore | 1:00pm |
| NY Jets at Buffalo | 1:00pm |
| Las Vegas at Carolina | 1:00pm |
| Chicago at Detroit | 1:00pm |
| Indianapolis at Jacksonville | 1:00pm |
| Green Bay at Minnesota | 1:00pm |
| Miami at New England | 1:00pm |
| Philadelphia at Washington | 1:00pm |
| LA Chargers at Cincinnati | 4:05pm |
| Tampa Bay at New Orleans | 4:25pm |
| Arizona at San Francisco | 4:25pm |
| Dallas at LA Rams | 8:20pm |
| Monday, September 14 | |
| Matchup | Time (ET) |
| Pittsburgh at NY Giants | 7:15pm |
| Tennessee at Denver | 10:10pm |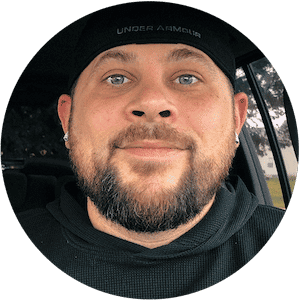 TJ Calkins
TJ Calkins was raised in a gambling loving household. He knew how to handicap horse races and follow line movements well before his tenth birthday. While sports betting remained a passion into adulthood, poker and Daily Fantasy Sports also became passions and remain as such today.