NFL Thanksgiving Betting Plays
November 24, 2020
In a messed up year where many of us have far less to be thankful for than in many previous years, we still have the small gift of a full day of NFL football on a Thursday. It's nothing huge, but it is an enjoyable day of island games, and that is something small to be thankful for, in and of itself.
If you are looking at records and want games pivotal to playoff races, the early game between the three win Texans and four win Lions is not the one for you, as those teams are not at all playoff bound. Then in a hilarious turn of events, the middle game between the three win Cowboys and the three win Redskins is actually to hold a current playoff spot. Whoever wins that game will take sole possession of first place in the laughable NFC East, at least until Sunday.
The night game finally matches up teams with winning records, as the spiraling Ravens travel to the undefeated Steelers. That's the slate, now let's dive into our handful of NFL Picks.
Houston Texans at Detroit Lions
12:30PM EST
Opening Line: Lions -2 and 51
Current Line: Texans -3 and 51.5
The public has taken a painfully clear stance on this game, and I feel like that stance is an incorrect one to take. The recency bias from last week's Lions dud is obviously taking a full stranglehold on this week's line, but let's examine how these teams match up.
Both teams have pitiful defenses and inconsistent offenses. The weakness on defense for both of these teams is stopping the run. The Texans simply have not been able to do it all season long, while the run stopping deficiency has developed for the Lions over the later part of the season.
When looking at how this might be best exploited by the opponent, the Texans are essentially left holding the bag. They simply cannot run the ball with even moderate effectiveness with David Johnson out of the lineup, and truth be told, it was quite dicey with him in the lineup. The weakness other teams have exploited on the Lions of late will not be one the Texans are capable of mimicking, and that will immediately tilt the advantage to the Lions side.
On the other hand, the Texans are just an absolute sieve to the run, and the Lions are happy to take that route when possible. They should have D'andre Swift back in the lineup this week, and with Golladay still sidelined, they could lean heavily on the talented rookie.
The Texans are just 1-4 on the road this season, and that lone win was over the decimated Jaguars. They have been competitive, as all but the Chiefs game were one score affairs, and a one score game for a road team that often fails to finish the job is exactly what we want to bet against when a line movement situation like this presents itself.
While the Lions are just 1-3 at home, their trend has been playing to the level of their competition. Their most recent home game was a win against Washington, and their two wins prior to that were the Falcons and Jaguars.
This is a team that plays up in winnable games, and that is exactly what this is. Look for them to bounce back from last week's dud and get the job done on Thanksgiving.
Betting Play: Over 73.5 receiving yards
Terry McLaurin
McLaurin made an appearance in last week's prop betting section, and with his receiving yardage figure not moving this week, we are coming right back to him. It was 73.5 last week when he cruised over and the figure is set exactly the same this week.
McLaurin dropped a 7/90/1 line in the first matchup with these Cowboys this year, and that should be the range of expectation once again. McLaurin has had fewer than the 74 yards needed to go over on this prop just one time in his last nine games and he is one of the players with a completely established role that oddsmakers are making a full refusal to catch up on. The yardage monster will continue to do what he does and we will continue to take his over.
Whether you are with your families or not, wishing you all the warmest and happiest of Thanksgivings.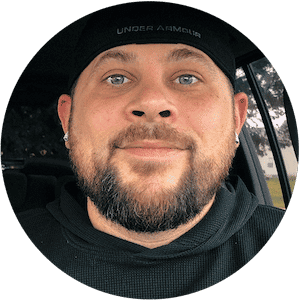 TJ Calkins
TJ Calkins was raised in a gambling loving household. He knew how to handicap horse races and follow line movements well before his tenth birthday. While sports betting remained a passion into adulthood, poker and Daily Fantasy Sports also became passions and remain as such today.