NFL Coach of the Year Shaping Up to Be a Tight Race
December 9, 2020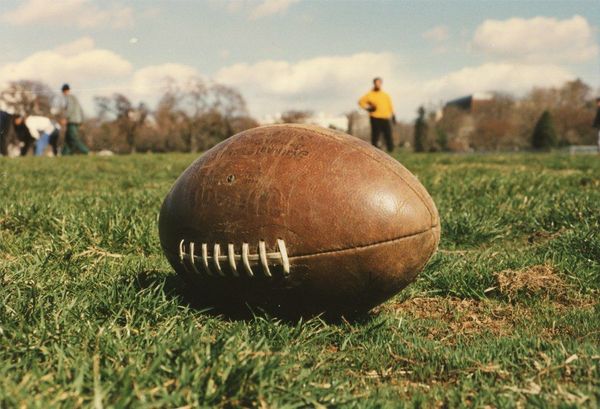 Choosing an NFL Coach of the Year (COY) can be kind of tricky. Head coaches have an impact on the how the season goes, but it is ultimately up to the players to get it done. So, how do you decide how much credit a coach should get?
To that end, how do you decide which coach did the best job?
To many, all you need to do is look at the records. The head coach of the team that wins the most regular season games clearly did a great job, so he should win (like Ravens head coach John Harbaugh did last season).
But if he has a roster stocked with talent on both sides of the ball, did he really do a great job? Jason Garrett won it with the Dallas Cowboys in 2016 when the team went 13-3. But was it because of his coaching or because he got lucky when the team drafted Ezekiel Elliot and Dak Prescott?
How much credit should a head coach get relative to the players?
That is why some voters and fans tend not to look at the team with the best record but look more so to a team that made a significant turnaround. Chicago Bears head coach Matt Nagy won it for just that reason in 2018 as did Sean McVay with the Los Angeles Rams the year before.
So – who should get it this year? There are a few good candidates, some that are just okay, and others that have no business being in the conversation.
2020 NFL Coach of the Year Candidates
According to the oddsmakers at Draftkings Sportsbook, the favorite is Pittsburgh Steelers head coach Mike Tomlin (+100). Why? Easy—because until last week, his team was undefeated. Had the team gone undefeated, he would have probably won by a landslide.
But now that they have lost, his chances are going to hinge on how the team responds to that loss. Should they get back to winning and finish 15-1, he will still have a good shot. But if they lose another and subsequently the No. 1 seed in the AFC, he will not win.
If record is a deciding factor for you, then Andy Reid (+1600) is a good option. The Chiefs head coach has his team playing well and looking like they could finish the regular season 15-1.
But clouding his chances is the fact that he has one of the most talent-packed offenses in the NFL. Should he get the credit for the team's successor does the credit belong more with the roster?
Sean Payton's (+950) name has been tossed around a few times. As the coach of a 2-loss team, that is not shocking.
But has he been a worthy candidate all season? Or does he look more like one now because the New Orleans Saints have won three games with their superstar quarterback, Drew Brees, injured?
Washington head coach Ron Rivera has been mentioned and has the third best odds at Draftkings. From a coaching perspective, getting the team turned around after a 2-7 start is impressive. But for him to win over the rest of the competition, Washington needs to win the last four as well.
Two of the best candidates, though, are Kevin Stefanski (+950) and Brian Flores (+250). Stefanski appears to have turned around the historically bad Cleveland Browns. Flores has the Miami Dolphins poised to make the playoffs after going 5-11 last season.
Colts head coach Frank Reich (+2400) deserves to be in the conversation as does Packers head coach Matt Lafleur (+2400). Sean McDermott (+2400) has done an incredible job with the Buffalo Bills this year.
Mike Vrabel (+3700) has become one of the better head coaches in the league, and Sean McVay deserves some credit for the job he has done with the Rams.
But let's be real—the winner is going to be one of the first six.
So – Who Should You Bet On?
Betting Play: Kevin Stefanski to win Coach of the Year.
Tomlin would have been a shoo-in if the Steelers had gone undefeated— but not anymore. Even if the team does win out the rest of the way, he has not done the best job. Had he got the team back on track after a couple bad games before losing to Washington, maybe. But that is not how things worked out.
Getting them back on track now will still be an impressive accomplishment, but there are two better candidates—Brian Flores and Kevin Stefanski. While Flores has done a great job getting the Dolphins into the playoff picture, Stefanski has done the most impressive job this year.
He inherited a team that was in shambles. Yes, they had lot of great pieces in place, but they had no discipline and no idea how to play like a team. That appears to have changed in Stefanski's first season.
As a result, they have secured their third winning season and will make the playoffs for the second time since the team's return to the NFL in 1999.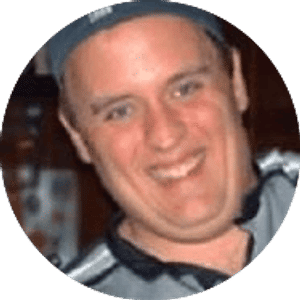 Travis Pulver
Travis a native-Texan which is where his love of football originated. But after moving around a lot when he was younger, he was able to develop an appreciation for the game and not just his favorite teams. He now lives in Indiana with his wife, Nicole, and two kids, Jackson and Addison. You can find him on Twitter at @FatManWriting.