NFL Betting Picks: Dallas Cowboys vs. New York Giants
December 30, 2020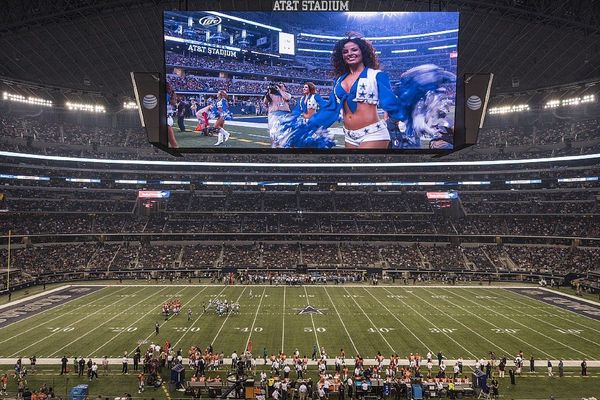 The NFC East is completely up for grabs heading into Week 17 of the NFL season. And while the Washington Football Team can lock up the division title on Sunday night, the winner of the game between the Giants and Cowboys will hold the division lead until then. The question is which of these sub-.500 teams can pull in front of the worst division in football. In this edition of NFL betting picks, we take a closer look at Giants vs. Cowboys.
Giants vs. Cowboys NFL Week 17 Preview
Dallas Cowboys -1.5 vs. New York Giants, O/U 44.5
The Cowboys come into this game having won three straight games. But it is important to look at the teams they have played during that stretch. Dallas has beaten the Cincinnati Bengals, San Francisco 49ers and Philadelphia Eagles during that stretch. Not only are all three of those teams out of the playoff hunt, but all three were using their backup quarterbacks against the Cowboys. That poor strength of competition should be kept in mind heading into this game.
Misleading form aside, the Cowboys have been forcing turnovers at an alarming rate as of late. Over their last three games, Dallas has forced 10 turnovers while committing just one of their own. That might not be a sustainable path forward, but it does point to the fact that the Cowboys have been more aggressive on defense and more effective on that side of the ball than they were when they were first adjusting to life without quarterback Dak Prescott.
The Giants come into this game having lost three straight contests. Those three losses, though, were all against playoff-caliber competition. New York has lost to the Arizona Cardinals, Cleveland Browns and Baltimore Ravens consecutively. All three of those teams could be in the playoffs after Week 17. While the Cowboys have been feasting on weak competition, the Giants are likely not as bad as they have looked against great competition these past three weeks.
But the Giants have one problem that isn't impacted by their strength of schedule. That would be a terrible offense. Joe Judge's team is one of just four teams in the NFL averaging under five yards per play this season. Their defense will have to carry them the way it has all season, but it remains to be seen whether or not that will be good enough to drag the Giants to six wins and a chance at the playoffs.
Dallas won the first meeting between these teams by a score of 37-34. But that game is remembered more for the injury sustained by Dak Prescott than it is for the final score. After the Prescott injury, the Giants outscored the Cowboys 14-13 for the remainder of that game. If the Giants are to get the win here, they will likely need a similarly ugly score line to get there.
Rather than playing a side with these inconsistent teams, the under is a better bet. New York has proven that they are simply not capable of scoring points on a consistent basis. Dallas, meanwhile, is going to be adjusting to wet conditions on a cold day in East Rutherford, New Jersey. Expect a low scoring affair, regardless of who wins this game and moves to the top of the NFC East standings.
Pick: Under 44.5 points scored (-113)