Nets vs Timberwolves Predictions
March 28, 2021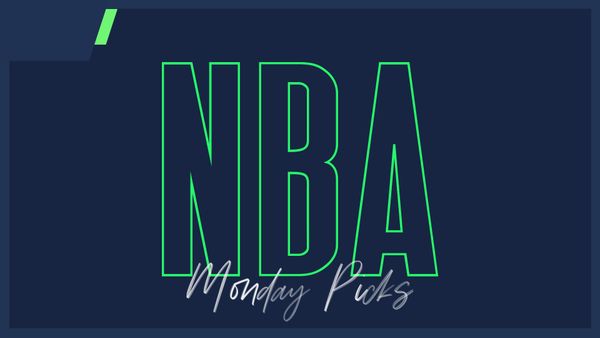 Nets vs Timberwolves Pick: Nets -12
Brooklyn Nets vs Minnesota Timberwolves games feature teams from opposite conferences. And with both teams looking to get better each time they take the floor, this game is not one to overlook when checking out the NBA schedule. In this edition of NBA picks, we give you our best bet for the game between the Brooklyn Nets and Minnesota Timberwolves.
Minnesota Timberwolves vs Brooklyn Nets Betting Pick
This game will be played at 7:30 PM ET at Barclays Center
Why bet the Nets:
✅ Nets vs Timberwolves is a massive mismatch from an offensive point of view. The Nets rank first in the league in offensive efficiency this season, while the Timberwolves rank in the bottom-five in that category. Brooklyn should use that advantage to win big.
✅ The Minnesota Timberwolves play at a fast pace, ranking third in the league in pace this season. That means there will be a lot of possessions for them to fall behind with. This also works in the Nets' favor in this contest.
✅ Kyrie Irving and James Harden are both expected to play for the Brooklyn Nets in this contest. That will benefit them greatly, as the Nets simply have more scorers than the Minnesota Timberwolves are equipped to deal with heading into this Nets vs Timberwolves contest.
General Info about Brooklyn Nets vs Minnesota Timberwolves
How often do Nets vs Timberwolves games happen?
The Brooklyn Nets and Minnesota Timberwolves don't play a consistent number of games against each other each season. Being in different conferences, Brooklyn Nets vs Minnesota Timberwolves matchups happen once or twice per season. This, of course, can change with future NBA schedules.
Where do the Brooklyn Nets play their home games?
The Brooklyn Nets play their home games at Barclays Center in Brooklyn. The Nets used to play their home games in New Jersey, but moved to Brooklyn to be in New York City. There, they have become one of the premier franchises in the NBA.
Where do the Minnesota Timberwolves play their home games?
The Minnesota Timberwolves play their home games at Target Center in Minneapolis. There, they have had some great teams in the history of the Western Conference. With stars like Kevin Garnett and Karl-Anthony Towns playing for the team in this building, there have been plenty of positive memories of this venue for fans of the Timberwolves.
Timberwolves vs Nets Predictions
There are many ways to get involved with predicting the outcome of Nets vs Timberwolves basketball games. Bettors can wager on everything from the outcome of this game to which player will score the first basket of this contest. But the most common forms of predictions for Brooklyn Nets vs Minnesota Timberwolves contests come in the form of the point spread, moneyline and over/under markets. Here, we discuss those markets in greater detail to help bettors understand what they entail.
Nets vs Timberwolves Against the Spread Predictions
When betting on Nets vs Timberwolves against the spread, the goal is to pick which team will have more points after a point spread is applied to one side. For example, let's say that the Nets are a 10-point favorite against the Timberwolves. In that scenario, the Nets would need to win by 11 points or more to cover the spread. If they won by nine or more, or lost, the Timberwolves would cover the spread.
In our example, a 10-point victory by the Nets would result in what is known as a push. That is when both sides are even after the point spread is applied. When the point spread is a whole number, with no half-points involved, the push is a distinct possibility.
Minnesota Timberwolves vs Nets Over/Under Betting
In the over/under betting market, oddsmakers provide a projected point total for both teams combined. The goal for bettors is then to predict whether the combined score of the Brooklyn Nets and Minnesota Timberwolves will be over or under that listed number.
The over/under in Nets vs Timberwolves games requires bettors to understand the style of play both teams use. For example, if the Minnesota Timberwolves or Brooklyn Nets play at a slower pace than most teams, their games are more likely to go under the total. Pace and efficiency are the two most important metrics to consider when betting this market.
Brooklyn Nets vs Timberwolves Moneyline Predictions
The goal of the Brooklyn Nets and Minnesota Timberwolves is to win when they play one another. And the goal of the moneyline betting market during Nets vs Timberwolves games is to accurately predict which of these teams will win each game between one another. Picking the winning side in each NBA game can be tougher than it looks, but bettors who research each team before each game can put themselves at an advantage when selecting a winner.
Timberwolves vs Nets Odds
There is a lot that goes into the odds for Nets vs Timberwolves games. While a team's full season record and recent form are taken into account, there are plenty of other factors that get considered. The most important of these factors is injuries. The NBA sees players sit out due to injuries and for general rest more than any other sport. Bettors need to be aware of who is playing and who is sitting before every bet they make.
Live Streaming Nets vs Timberwolves
Those who want to watch Nets vs Timberwolves can watch that matchup through a number of live streaming options. Live streaming providers like YouTube TV, FuboTV and Hulu are all likely to have streaming options for this matchup. And for fans who want to watch through a more NBA-specific platform, the NBA League Pass platform is a popular option.
At this point in time, American sportsbooks do not typically offer streaming for NBA games. That is something that could change in the future, but is not in the works at this time.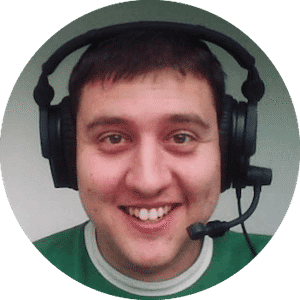 Jay Sanin
Jay Sanin is a sports writer and broadcaster from Albany, NY. He has covered sports betting and the gambling industry since 2013.