Nets vs Hornets Predictions
March 31, 2021
Nets vs Hornets Pick: Nets -3
The Brooklyn Nets vs Charlotte Hornets matchup is one that has seen both teams at or near the top of the Eastern Conference at different times throughout its history. Here, both teams will be looking to help their cause as they look to get back to the top of the East once again. In today's NBA picks, we examine the Nets and Hornets and give you our best bet for this matchup.
Charlotte Hornets vs Brooklyn Nets Betting Pick
This game will be played at 7:30 PM ET at Barclays Center
Why bet the Nets:
✅ While Nets vs Hornets is unlikely to feature James Harden for the Brooklyn Nets and could be without Kyrie Irving, the Nets should still be able to beat the Charlotte Hornets at home. Charlotte is a below .500 team on the road this season and that should cost them dearly here.
✅ The issue for the Charlotte Hornets is going to be stopping the Nets. The Hornets allow 114 points per game this season, while the Nets' 119 points per game is the best mark in the league by a decent margin so far.
✅ The Brooklyn Nets come into this game a half-game up on the Philadelphia 76ers for first place in the Eastern Conference. With Philly breathing down their neck to take home court advantage away, expect the Nets to come out with motivation to perform.
General Info about Brooklyn Nets vs Charlotte Hornets
What is the key to Nets vs Hornets?
The key to Nets vs Hornets is whether the Charlotte Hornets can raise their level to play among the elite teams in the East. The Charlotte Hornets are a franchise that have had their ups and downs historically, and they will look to level those out in contests like this one.
Where do the Brooklyn Nets play their home games?
The Nets play their home games at Barclays Center in Brooklyn, NY. Barclays Center was the team's destination after they left New Jersey for Brooklyn, NY. It has become a cultural epicenter for Brooklyn, hosting concerts and other high-profile events.
Where do the Charlotte Hornets play their home games?
The Charlotte Hornets play their home games at Spectrum Center in Charlotte, NC. There, the Charlotte Hornets have built a relatively successful franchise and appear to be trending in the right direction.
Can I bet on this game?
Yes, it is possible to bet on action between the Brooklyn Nets and Charlotte Hornets. Nets vs Hornets matchups can be wagered on at legal sportsbooks in several states across America. The goal for bettors should be to figure out which sportsbooks are legal for them to use before attempting to place a bet.
Hornets vs Nets Predictions
When making predictions on Nets vs Hornets games, bettors should factor in as much as they can to make the best possible predictions. Here, we do some of that work for you, using our analytics and understanding of the context surrounding this game to provide our best bet for the contest. Throughout the NBA season, we will be providing best bets on games featuring the Brooklyn Nets, Charlotte Hornets and the rest of the league.
Nets vs Hornets Against the Spread Predictions
When deciding who to select against the spread in Brooklyn Nets vs Charlotte Hornets games, there is a lot to think about. Bettors need to consider how each team has done in similar situational positions throughout the season. Additionally, thinking about how each team is impacted by different players being out with injuries or for other reasons can drastically impact who wins a basketball game after the point spread is applied.
Charlotte Hornets vs Nets Over/Under Betting
The over/under for this Brooklyn Nets vs Charlotte Hornets clash relies on each side making or missing enough shots for the total to be predicted accurately. In both the regular season and playoffs, a team's pace has a lot to do with how high scoring their games are. Teams that play a quick style, for example, are more likely to score in big numbers than those that do not play a quick pace. Understanding those nuances is key to successful totals betting.
Brooklyn Nets vs Hornets Moneyline Predictions
Betting on the moneyline is a little easier to understand in Brooklyn Nets vs Charlotte Hornets showdowns. Instead of worrying about the margin of victory or the amount of points that are scored, bettors can just wager on which side is going to win the game. There can still be pitfalls to using this betting market if a bettor is not careful. But in terms of the easiest market to understand, this one has to be at the top of the list.
The odds for Brooklyn Nets vs Charlotte Hornets games change often leading up to the start of a contest. As a bettor, the ultimate goal should be to place a bet using the best possible odds. That way, bettors maximize their chances of betting profitably. Because of that, bettors should constantly be checking the odds of the games they are betting, using their preferred sportsbook app to monitor any changes leading up to tip-off.
Some reasons that the odds can change are related to player absences like injuries or illness. Odds can also shift due to one-sided action in any given market that exposes a sportsbook to an unwanted liability. Knowing why the odds are shifting is often as important as seeing that they have shifted at all.
Live Streaming Nets vs Hornets
There are many ways to live stream matchups between these two teams. NBA League Pass often offers live streaming of regular season matchups throughout the year. And with live streaming platforms like Hulu and YouTube TV offering live sports along with various other entertainment programs, fans should feel confident that there is a live streaming option out there that will meet their needs.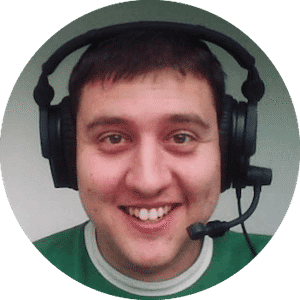 Jay Sanin
Jay Sanin is a sports writer and broadcaster from Albany, NY. He has covered sports betting and the gambling industry since 2013.