NBA Predictions Playoff Week 9/7-9/13 – Updated Daily!
September 6, 2020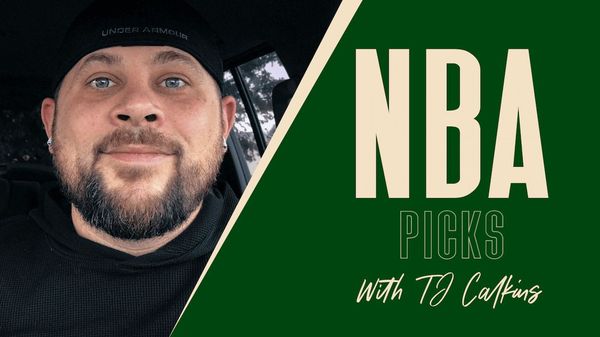 Toronto Raptors vs Boston Celtics
9PM EST
Opening Line: Celtics -2 and 208
Current Line: Celtics -2.5 and 203.5
This is a Game 7 for the right to play the Heat in the Eastern Conference Finals. These are always exciting but the first thing that pops out about this game is lamenting the public for sharply and swiftly mashing the total downwards after it opened far too high. At 208, the under would have been the hands down easiest play in this game.
Now that we are without that play, where do we go in Game 7? The public thinks Boston. The line has moved up a tick, and that is good for us. This has been one of the closest and most evenly matched series in recent memory and any extra points given to an underdog is going to be a very good thing. We've seen three of six games in this series decided by just a single possession including the instant classic Game 6. Taking a +2.5 in this series feels like far more than it is in other spots, and I do lean the Raptors to advance.
Boston won the first two games of this series, meaning four of the last six have gone to Toronto. More importantly, each time the Raptors were in a spot where a loss would either actually eliminate them or mathematically crush their hopes, they have responded with the necessary win. Quite obviously this is an elimination game for both teams and Toronto has shown me the intangible force of will to stay alive. This may not have been the case had they been without Serge Ibaka in Game 6, but he played, seemed fine and will play again in Game 7. I would have sided with the Raptors in a proper pickem situation, but the line jumping to +2.5 certainly makes them the more attractive side. Take the Raptors to advance and play the Heat.
Betting Play
Raptors +2.5
I have not at all had a solid read on this Lakers Rockets series, and now the uncertainty surrounding Danuel House makes it even murkier. Sitting out on Thursday, but check back for a play on Friday.
The Heat came out and sent the Bucks home as expected in a 103-94 win. The Bucks inability to score without Giannis was apparent, both in actual output and the woeful 36% shooting performance. The Heat also smashed the glass as expected. They were +7 in total rebounds and a wild +15 on the defensive glass.
The win brings us to 6-6 on the playoffs and 80-64 on the season.
The Raptors may be without Serge Ibaka on Wednesday, and that would be an underrated blow for a team on the brink. In this column I've talked about the need for less Marc Gasol, not more, and more is precisely the corner they will be forced into if Ibaka can't go. The line movement from previous games already reflects the absence or limited nature of Ibaka in this game, and if he is indeed out, the Celtics would be an attractive play.
The Nuggets seem to have figured out how to get defensive stops with Gary Harris back in his normal role, and are not a betting bulls eye or an over bulls eye any longer. I think we could see more games this series where the Clips win but fail to cover. Continuing to sit out on any plays from this series.
I'm not putting out a dedicated play today, but if and when Ibaka is ruled out, Boston would be the best play on the board.
Miami Heat vs Milwaukee Bucks
630 PM EST
Opening Line: Heat -1.5 and 218
Current Line: Heat -2.5 and 217
I thought this would be a sweep on Sunday, and despite Giannis leaving with the ankle injury, the Bucks and Kris Middleton gutted out a win to keep the series alive. For today's game, Giannis will either be limited or unavailable, and of the two, unavailable to play seems more likely. This obviously hurts them in all aspects, with the rebounding perhaps being the biggest problem. In four games, or technically 3.5 games for Giannis, he pulled down 44 boards. The next closest on the team is Middleton with 23 and the only other player to record a double digit rebounding outing was point guard Eric Bledsoe in game 4. The Heat should own the glass in this game.
The Bucks also have two scoring duds in this series. While the Heat have scored exactly 115 or 116 points in each game thus far, the Bucks failed to reach 105 points on booths games 1 and 3. I mentioned the rebounding problem with a limited or unavailable Giannis initially, but they will certainly miss his scoring as well. Even with playing just 11 minutes in game 4, he's still averaging just under 22 per game in this series.
All signs point to the 1 seed exiting today. The Bucks gutted out another game on Sunday but I think we see the end of the line today. I am eager to get the Sunday loss back and going right back to the Heat today.
I am not making any plays today, but I was considering the under in the Raptors vs Celtics game 5. 212 is not an astronomical figure by any means, but the way this series is trending, the oddsmakers may have a difficult time setting the remaining totals low enough. Of course, Boston could get hot behind the arc and push the game over.
If looking for a parlay piece, I think Toronto victories are more likely to be under, and tying the Raptors to the under could be a sound way to attack value.
I think the Clippers bounce back today, and bounce back decisively, but am also gun shy about laying the necessary 9 points in that one.
No hard and fast plays today, but wanted to offer some thoughts. Check back tomorrow for tomorrow's slate.
TJ Calkins
TJ Calkins was raised in a gambling loving household. He knew how to handicap horse races and follow line movements well before his tenth birthday. While sports betting remained a passion into adulthood, poker and Daily Fantasy Sports also became passions and remain as such today.