NBA Picks Week 15 (Jan 27- Feb 2) – Updated Daily!
January 26, 2020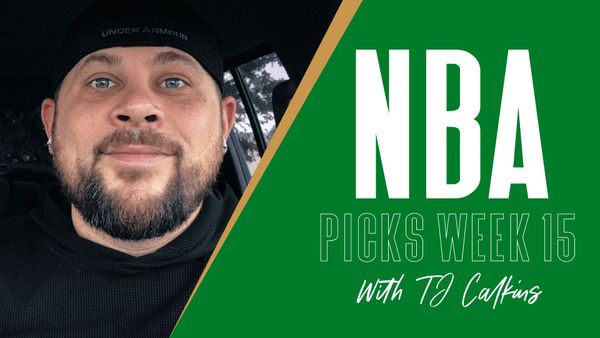 Saturday Against The Spread Play
Philadelphia 76ers 31-18 at Boston Celtics 32-15
830PM EST
Opening Line: Celtics -3 and off
Current Line Celtics -3 and off
The 76ers get another dreaded road game on Saturday, and any place but home has given them fits. Their most recent road atrocity was an outright loss in Atlanta, dropping their seasonal road record to an abysmal 9-16 for a team that's 13 games over .500 overall. Philly's home/road point differential remains massive, as they average +10.2 at home and -3 on the road. Their scoring dips away from home and they allow seven more points per game on the road.
The Celtics are a better team at home, as most are, but few teams have the differential that the 76ers do. The Celtics bring a 19-5 home record, tied for fourth best in the league. They are also top five in the league in home point differential, averaging +9.5 per contest. Additionally they are top ten in both points scored per game and points allowed per game at home, and they will be able to avenge their loss in Philly in early January.
This is simply a case of a point spread being indicative of an overall body of work for both teams and not factoring home/road splits nearly enough. Take the Celtics for the home win and cover.
Betting Plays: Celtics -3
The Blazers +13.5 got another masterful performance from Damian Lillard on Friday night, as he lead them to a 127-119 outright win. Dame kept up his recent torrid pace and dropped another 48 points with 9 boards and 10 dimes.
The win brings us to 53-43 on the season.
Friday Against The Spread Play
Portland Trail Blazers 21-27 at Los Angeles Lakers 36-10
1030PM EST
Opening Line: Lakers -12.5 and 230.5
Current Line Lakers -13.5 and 230.5
The Blazers travel to play the Lakers riding an unreal and incredible stretch of play from point guard Damian Lillard. He has truly been a one man wrecking crew on this four game stretch that has seen the Blazers go 3-1 (2-1 against playoff teams) while scoring at least 125 points in each contest. I cant't emphasize enough how high of a level Lillard has played at over this stretch. Over these four games he's scored 194 points, pulled down 32 rebounds and dished 39 dimes. That's an average of 48.5 points, 8 rebounds and 9.8 assists per game. Also coinciding with the hot streak from Lillard is the acquisition of Trevor Ariza, replacing Kent Bazemore in the rotation and taking on a larger role than Bazemore had. This recent turn of events is the reason we are not finding much use in season long statistics for this particular matchup, as there is truly a new normal for the Blazers, who are at full strength for this contest. The one matchup that will give the Blazers absolute fits is Carmelo Anthony unsuccessfully attempting to stop Anthony Davis, but we get quite a cushion with this massive line. I assume the thought process in betting the line up is the Lakers will play well in their first game since the tragic passing of Kobe Bryant, but the Blazers have not agreed to this narrative or outcome. Take a team playing their best ball of the season getting way too many points in a narrative buster.
Betting Plays: Blazers +13.5
The 76ers did their normal thing on the road, and Trae Young had a dominant performance as the Hawks +7 won outright 127-117. The only problem was Young was a little too dominant and the scoring pace was too heavy for our under play.
The split brings us to 52-43 on the season.
Thursday Against The Spread Play
Philadelphia 76ers 31-17 at Atlanta Hawks 12-36
730PM EST
Opening Line: 76ers -7.5 and 228
Current Line 76ers -7 and 228
The 76ers travel to Atlanta in a spot we can attempt to exploit the recent and also year long trends for the 76ers. While the Sixers have a nice record overall, they are one of the teams that are night and day at home and away. Despite being 14 games over .500 overall, they are six games under .500 on the road at 9-15. Using our seven point spread as a measuring stick, the last time they won a road game by more than seven points was before Christmas, and additionally it's only happened twice on the entire season. Their point differential average in road games is -2.7, and their games do not produce points away from home, averaging 214.1 per contest. More bad news for the Sixers, they will be without Al Horford for this game and Ben Simmons will play with an illness.
If you've followed this column, you know we treat the lowly Hawks as a target away from home, but they are not so helpless at home. Their point differential average is nearly 10 points better in home games, and have actually won their last two home tilts outright. They also don't generally give up massive amounts of points at home like they do on the road, and their home games average a total of 223.5 points per game. They aren't the same pushover team with both Trae Young and John Collins healthy and having some level of rhythm.
The 76ers as a moderate road favorite is always an attractive spot to attack, as is any total on their games set as high as this one. Go with the Hawks and the under tonight, and if you're feeling aggressive, you could even parlay.
Betting Plays: Hawks +7 Under 228
The Heat -1 were a mess offensively as they shot poorly and fell 109-101 for just their third home loss of the season and scored their second lowest amount of points in a home game this season. Bad run the last few days.
The loss brings us to 51-42 on the season.
Tuesday Against The Spread Play
Boston Celtics 30-15 at Miami Heat 32-14
8PM EST
Opening Line: Heat -3 and 216.5
Current Line: Heat -1 and 218
The opening spot for this line was puzzling to me, and with the line movement going in the opposite direction, I cannot make sense of it. The Heat remain the league's best home team with a 21-2 mark. The Celtics are just a tick over .500 on the road at 12-10, and are fully expected to be without Jayson Tatum in this matchup. It can't be understated how different and how much better of a team the Heat are at home. In home games they rank third in offensive efficiency, seventh in defensive efficiency and fifth (virtually a four way tie for second) in point differential average. They have been dealing with some injuries but were missing only Kendrick Nunn from their normal rotation in yesterday's home win, and that is the worst case expectation for today's tilt. More over, the Heat have not lost a home game against an Eastern Conference opponent this season, being a perfect 12-0, with their losses coming against both LA teams. The Celtics are just 2-5 on the road against other Eastern Conference playoff teams, and just 1-4 against the other five teams in the conference currently carrying a winning record. The fact that this game is a virtual pickem is mind boggling and the Heat are absolutely the play.
Pouring on top of both Harden and Westbrook being out, Clint Capela was also ruled out against the Jazz and the Jazz line jumped up to 14 by tip off. The Rockets had a complete skeleton crew, so of course (eye roll) they lead the entire game and ultimately won outright 126-117. This had the appearances of Utah (almost rightfully) taking the matchup too lightly.
The loss brings us to 51-41 on the season.
Monday Against The Spread Play
Houston Rockets 28-17 at Utah Jazz 32-13
9PM EST
Opening Line: Jazz -10 and 224.5
Current Line: Jazz -11 and 224.5
The Jazz remain the league's hottest team, winning four straight, 14 of 15 and 19 of 21. They've also won nine straight at home and have the best home record in the western conference at 18-3. They also now trail on the Bucks and Lakers with the league's third best record overall. In what sets up as a gimmie win spot for them on Monday, the Rockets travel to Utah with Russell Westbrook already ruled out for rest purposes and James Harden doubtful to play after missing Sunday's game. So as to not understate what the absence of both players means, the Rockets average 118.7 points per game while Harden and Westbrook account for 62.1 points per contest, or 52.3% of their scoring. Additionally these players combine for 14.7 assists per game and will be left without the true bulk of their offense. The Rockets are the most top heavy team in the league from a roster construction standpoint and missing their top two players easily turns their roster to the worst in the league. Even with their stars present, the Rockets have not been playing well, losing five of their last seven overall and five of their last seven on the road, arguably only getting wins due to soft spots on the schedule in Minnesota and Atlanta. It's difficult to imagine a scenario where this shell of a team competes with even a mediocre to bad team on the road, let alone the league's hottest squad. Take the Jazz in a blow out.
The Grizzlies and Suns played the most inefficient and putrid first quarter imaginable, posting just 48 points and just 101 points at the half. This made reaching 236 a near impossibility without overtime. The 122 point second half was more along the lines of what was expected but was too little too late as the 114-109 final fell short of the over.
The loss brings us to 51-40 on the season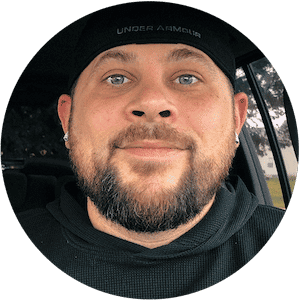 TJ Calkins
TJ Calkins was raised in a gambling loving household. He knew how to handicap horse races and follow line movements well before his tenth birthday. While sports betting remained a passion into adulthood, poker and Daily Fantasy Sports also became passions and remain as such today.