Michigan State Spartans vs. Michigan Wolverines Betting Picks and Predictions
October 30, 2020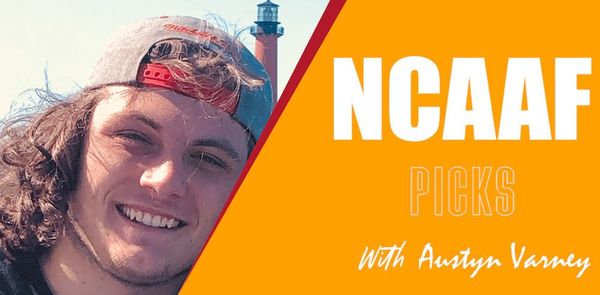 | | |
| --- | --- |
| Date: | Saturday, October 31st |
| Time: | 12:00 PM ET |
| Network: | Fox Network |
| Venue: | Michigan Stadium |
| Spread: | Michigan -24.5 |
| O/U: | 53.5 |
The 0-1 Michigan State Spartans will go on the road Saturday to face off with the 1-0 Michigan Wolverines at 12:00 PM ET in Michigan Stadium. You can tune into the rivalry showdown on FOX. The Wolverines come in as 24.5-point home favorites and we're looking at a 51.5 over/under. The Wolverines looked phenomenal in their opening game against Minnesota and Michigan State didn't look so hot.
While we have a large spread, it won't take away from the historical rivalry between the two teams. The hits will be a little harder, we'll see more flags, and there will be plenty of after-play scuffles. A lot of these guys played with or against each other in high school as well, so it's not all newly acquired bad blood. Let's dive into how this one will go down and who will end up covering the spread.
Michigan State is 2-8 ATS in their last 10 games.
Michigan is 6-2 ATS in their last 8 games.
The total has gone UNDER in 6 of Michigan State's last 8 games on the road.
The total has gone UNDER in 14 of Michigan State's last 20 games.
When The Michigan State Spartans Have The Ball
The Spartans were upset a week ago as 9.5-point home favorites in their opener against the Rutgers Scarlet Knights. They lost 38-27 in a game that was over halfway through the second quarter. The Spartans found a way to turn the ball over seven times. No, that's not a misprint. They threw two interceptions and lost five fumbles. They started the game with two straight fumbles and were behind the eight-ball five minutes in.
That's a tough spot to be in for a Spartans team that wants to control the pace and dictate the speed of the ballgame. If there was a silver lining to the game, Junior QB Rocky Lombardi looked solid and threw for 319 yards and three touchdowns. He did throw two interceptions and fumble once, but it was still encouraging to see the strides as a thrower. He completed 72% of his passes and drove the ball downfield with confidence.
The Spartans have a few nasty weapons on the outside and Jayden Reed is the top dog. He fumbled twice a week ago, but kept the Spartans in the game with 11 catches for 128 yards and two touchdowns. He did a great job of redeeming himself for the turnovers and I doubt the redemption tour is over. Jalen Nailor added six catches for 84 yards and a score, averaging 14 yards per catch. Matt Dotson and Conner Heyward caught five passes a piece and give Lombardi excellent options when Reed can't find an opening.
The Spartans would love to run the ball if they can ever establish a lead. It didn't work out well a week and it likely won't against the Wolverines either. Freshman running back Jordon Simmons carried it 14 times for 43 yards, averaging just 3.1 yards per attempt. Connor Heyward and Elijah Collins each carried seven-plus times and neither was over the three yards Simmons was able to muster up per attempt. The offensive line will have to get much more push against a Wolverine defense that won't make it easy on them.
When The Michigan Wolverines Have The Ball
The Wolverines were just slight road favorites against Minnesota in the opener and blew the doors off 49-24. The game was never in question and Michigan looked like one of the best teams in the country. They totaled nearly 500 yards offensively and won the turnover battle 2-0. The offense was in sync and the coaching staff looked comfortable with their depth chart. Those are all things I never said about the past five Michigan teams. They'll jump right into another tough test against in-state rival Michigan State. The line might not suggest it, but this is going to be a hard-nosed game from start to finish. These two teams don't like each other, to put it nicely.
Junior QB Joe Milton looked excellent in the opener, throwing for 225 yards and a touchdown on top of 52 rushing yards and another score. He looked the part and while it's only one game, Milton looked a lot more comfortable under center than Shea Patterson ever did. It's hard to consistently win with an inconsistent QB, so Milton must show he can repeat that level of play weekly if Michigan wants to continue climbing the ranks.
He certainly has the weapons to do so, starting with junior Ronnie Bell. He's always been a slot receiver for the Wolverines, but saw some outside looks in game one with the receiving core a bit depleted from a season ago. He caught four balls for 74 yards against Minnesota. Eight other pass-catchers caught one or two passes with Roman Wilson and Erick All impressing most. Milton only completed 15 total passes in week one, so we'll get a clearer picture of his favorites this time around.
The Wolverines ran the ball 31 times in week one, but no single back had over eight carries and that was the QB. Starting RB Hassan Haskins ran it six times for 82 yards and two touchdowns. Co-starter Zach Charbonnet rabbit four times for 70 yards and a touchdown. They combined for nearly 15 yards per carry and the offensive line was tremendous. Milton ran for another 52 yards and a score while Chris Evans collected 19 yards and a score of his own. The Wolverines are talented at back and have three different guys that offer different challenges to opposing defenses.
The Spartans have plenty of talent, but I'm not sure it's where it matters. The offensive and defensive line struggled mightily in week one and I don't see those struggles disappearing against Michigan. The Wolverines are not only elite at rushing the passer, but they only need to send four to get pressure. Lombardi and this offense turned it over seven times a week ago and while that's a bit silly, three or four is fair to expect against this ravaging defense.
Offensively, Michigan will have a lot more success through the air than they did against Minnesota. The jitters are out of the way for Milton and he will be working with a comfortable lead throughout the game. He has elite weapons at his disposal and offensive line that will give him time to work. Give me the Wolverines to cover here, though it's always hard to lay this many points on a rivalry.
Final Score Prediction: Michigan 41, Michigan State 13
This number is lower due to the reputation of these two teams. Even at 51.5, the public is laying money on the under. It's not at all the correct move as Michigan State is a completely different team than we've become used to. First of all, running is their priority anymore. This is a pass-first team and Lombardi showed last week that he can sling it around. Secondly, the Spartans don't play a lick of defense. Michigan is going to put up around 40 points themselves and I trust Michigan State to find a way to do the rest with their new-look offense. Over is the only smart call on this total, and we might even get lucky and work it down another half-point.