Medvedev vs Garin - ATP Madrid Prediction
May 5, 2021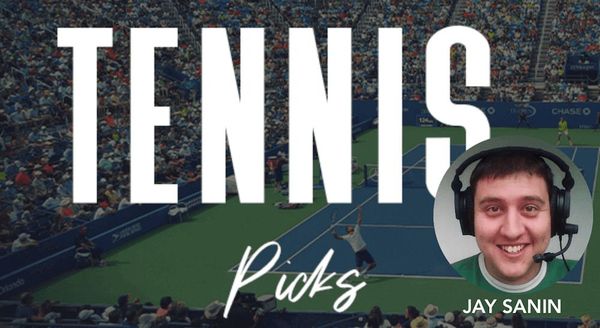 Medvedev vs Garin is one of the highlights of the round of 16 in the ATP Madrid Masters. While Medvedev is one of the best players in the world, clay is far from his favorite surface. Here, he looks to overcome one of the better clay court tennis players on tour with a trip to the quarterfinals on the line. In this round of tennis picks, we break down Medvedev vs Garin and give our best bet for the match.
Daniil Medvedev vs Cristian Garin Betting Pick
Medvedev vs Garin Pick: Garin +125 over Medvedev
Daniil Medvedev got his first win on clay since 2019 on Tuesday when he defeated Alejandro Davidovich-Fokina in the second round in Madrid. Medvedev dropped the first set and had multiple outbursts about his desire to avoid clay court tennis entirely. But he pulled things together and waited out Davidovich-Fokina, who lost his ability to keep the ball in play down the stretch.
Even with that win, tennis odds will never see Medvedev favored too heavily on clay. He had lost six straight clay court matches prior to his win over Davidovich-Fokina. And against a more competent opponent on Tuesday, it is entirely possible that he would have fallen at his first hurdle this week. The few positives about Medvedev's game on clay are his superior defense and the fact that he didn't quit when faced with adversity in his last match.
Cristian Garin, on the other hand, is a much more experienced clay court tennis player. Garin has played 12 matches to completion on clay in 2021, winning eight of those matches. After dropping his debut on the surface this year in Buenos Aires, Garin has gone 8-3, and is a dangerous opponent for a player who struggles on clay like Medvedev.
The big difference between Davidovich-Fokina and Garin is the fact that Garin will not be pushed around quite as easily. Garin is better at generating pace than Davidovich-Fokina and holds serve 6% more often on clay over the last year than Medvedev's last opponent. And with Garin holding serve and breaking serve more often than Medvedev on clay, he promises to be an even tougher challenge.
There is also the fact that Medvedev is now tasked with playing on a second straight day after a long layoff due to a positive COVID test. While Medvedev didn't look out of shape against Davidovich-Fokina, his endurance will be tested further in his first time playing on consecutive days in a long time.
Medvedev vs Garin has been played once previously with Medvedev beating the Chilean in straight sets in the 2019 Montreal Masters. It is difficult to compare that match to what will happen in this match, however, as Medvedev is so much worse on clay than he is on hard courts. Garin is also better on clay than he is on hard courts as well, meaning we could see a complete reversal here.
There is a lot of praise that should be given to Medvedev for fighting through the match against Davidovich-Fokina. But he was fortunate to get through that match thanks to a light-hitting opponent who lost his ability to locate his shots. Expect Garin to make things much more difficult on Medvedev and send him packing for Rome.
Medvedev vs Garin Pick: Garin +125 over Medvedev
Is Medvedev getting better on clay?
It would be hard to say that Daniil Medvedev is improving on clay heading into Medvedev vs Garin. He definitely embraced the grind to beat Davidovich-Fokina. But he was still terrible at the net, and is going to have trouble against a more difficult opponent on clay.
How is Nadal looking on the clay?
Rafael Nadal looked incredible in his first match in Madrid. He demolished Alcaraz, though Alcaraz has just turned 18 and was injured in the first set. Nadal, if nothing else, appears to be heading in the right direction heading toward the French Open, where he will be the prohibitive favorite.
Who has the best chance to win this tournament?
Outside of Nadal, who is the odds-on favorite, Stefanos Tsitsipas is the only other player inside of 5/1 to win this tournament. While Dominic Thiem is usually second favorite to Nadal when betting on tennis during clay court events, he is still working his way back into things after a prolonged absence.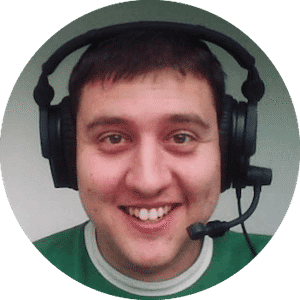 Jay Sanin
Jay Sanin is a sports writer and broadcaster from Albany, NY. He has covered sports betting and the gambling industry since 2013.