Medvedev vs Bautista-Agut – ATP Miami Picks
March 30, 2021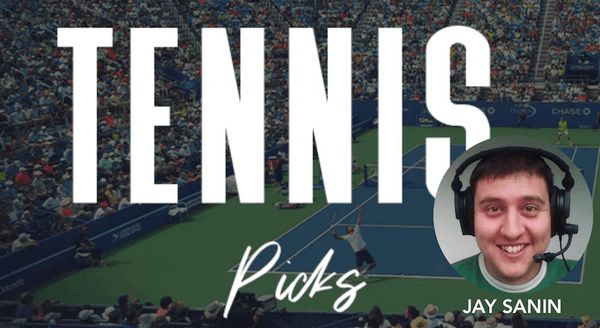 Medvedev vs Bautista-Agut is one of the two quarterfinal matches taking place in the Wednesday slate from ATP Miami. The top seeded Medvedev will look to move one step closer to a Masters 1000 title, while his Spanish counterpart will look to pull an upset in order to do the same. In today's tennis picks, we look at Medvedev vs Bautista-Agut and deliver our best bet from this intriguing matchup.
Daniil Medvedev vs Roberto Bautista-Agut
Medvedev vs Bautista-Agut Pick: Bautista-Agut +1.5 sets (+102)
The Pick: Bautista-Agut +1.5 sets (+102)
Daniil Medvedev appears to have made it through any physical issues that were ailing him earlier this week. The Russian had to limp through his match against Alexei Popyrin in three sets. Since then, he has recovered nicely with a win in straight sets over American Frances Tiafoe. Because of that recovery, Medvedev is back to being the favorite to win the title in Miami.
If there is a concern to be had about Medvedev's win over Tiafoe, it is the fact that the two played a very similar match statistically. Both forced a few break points, and both won just over half of their second serve points. The only difference came with Medvedev hitting 11 more aces and winning 11 more points on his first serve against a less than stellar returner in Tiafoe. Against a better returner of serve in Bautista-Agut, the match he played against Tiafoe might not be good enough.
Roberto Bautista-Agut had to gut out a three set win in his last match against John Isner to get to the quarterfinal round. The Spaniard withstood a third set tiebreak and a barrage of 23 aces in order to get through the American en route to this matchup with the world's second ranked player. In going from an opponent like Isner to one like Medvedev, the focus now switches from defense to offense for Bautista-Agut.
Against a player like Medvedev, who is superb at getting balls back no matter how hard they are to get to, Bautista-Agut cannot afford any loose service games. He will also have to be just as clinical on break points as he was in the Isner match. The Spaniard converted both of his break point chances against Isner, and will need to be similarly efficient to gain an advantage where he can against the top ranked Russian.
This is the third time that Medvedev vs Bautista-Agut will be played. Bautista-Agut has won the first two matchups outright. He defeated Medvedev in straight sets in Chennai in 2017. The Spaniard then beat him again in three sets in the New York version of the Cincinnati Open in 2020. In that match, Bautista-Agut came back from a set down to win, with Medvedev only able to win 29% of points on his first serve.
Roberto Bautista-Agut has had previous success against Daniil Medvedev. He also comes into this match ready to return serve against an opponent that is much easier to return against than his last foe in Isner. Medvedev could very well win the match, but expect the Spaniard to steal a set having won four of the five previous sets he's played against Medvedev. At plus money, we will take the 1.5 sets with RBA.
What are the updated odds to win ATP Miami?
Coming into the quarterfinal round, Daniil Medvedev is still the favorite to win the tournament at +140 or so. Andrey Rublev and Stefanos Tsitsipas are behind Medvedev as the only other players inside of 5/1 odds to win. And Jannik Sinner rounds out the top four at 7/1 odds to take the Miami title. Given how well Sinner has been playing, it is expected that he will be a force on tour for a long time.
Is Sebastian Korda the real deal?
Sebastian Korda has looked great in recent weeks, giving American tennis fans an exciting player to back for the future. He appears able to both serve and move around the court, something that has been a challenge for Americans in the past. If he can continue to improve his game, he could be the next great hope for American tennis fans looking for a legitimate major contender.
Who wins Sinner vs Bublik?
The edge has to go to Jannik Sinner over Bublik in their quarterfinal match. Sinner just beat Bublik in three sets in Dubai before the festivities in Miami. After Bublik took the first set, Sinner took the final two sets. If Sinner has figured Bublik out, their match in Miami could be a lot shorter than their recent encounter in the United Arab Emirates.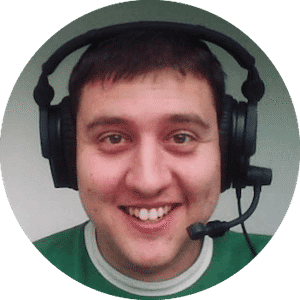 Jay Sanin
Jay Sanin is a sports writer and broadcaster from Albany, NY. He has covered sports betting and the gambling industry since 2013.