Mavericks vs Lakers Predictions
April 22, 2021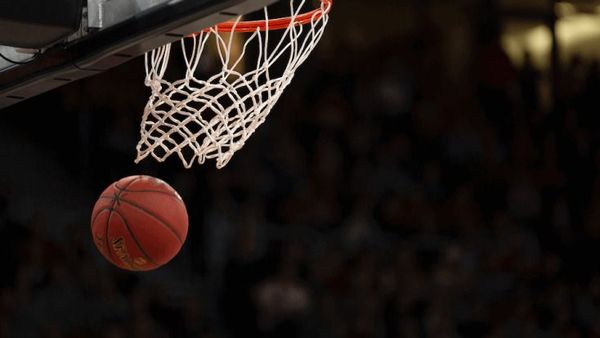 Mavericks vs Lakers Pick: Mavericks -2
The Los Angeles Lakers and Dallas Mavericks have each won the NBA Finals coming out of the Western Conference. And with a history of winning on both sides of the floor, matchups between these two teams are always appointment television. In this round of NBA picks, we look at Mavericks vs Lakers and provide our best bet for this contest.
Los Angeles Lakers vs Dallas Mavericks Betting Pick
This game will be played at 9:30 PM ET at American Airlines Center
Why bet the Mavericks:
✅ The attention in this game will be on Anthony Davis, who is making his return to the court for the Los Angeles Lakers. But Davis will have plenty of rust to knock off in this game, and the market is likely overreacting to his return in this contest. Expect the Dallas Mavericks to attack Davis as he gets his legs back under him.
✅ The Dallas Mavericks head into this contest on the second night of back to back games. But they also head into Mavericks vs Lakers needing to keep winning to try and avoid the play-in tournament. Expect them to come out firing against the Los Angeles Lakers despite any possible fatigue.
✅ Mavericks vs Lakers just isn't that good a matchup for the Los Angeles Lakers without LeBron James in the picture. The Dallas Mavericks enjoy a huge advantage thanks to the presence of Luka Doncic, who is too big to be guarded by the Lakers' guards and too fast to be guarded by their frontcourt players. Expect Dallas to take advantage of the defensive makeup of the opposing team.
General Info about Dallas Mavericks vs Los Angeles Lakers
Is Lakers vs Mavericks a rivalry?
There isn't a huge rivalry between the Dallas Mavericks and Los Angeles Lakers. But there has been some bad blood between these two teams in the past. A playoff series in a previous season saw the Mavericks sweep the Lakers, with the Lakers retaliating physically during the late stages of that series when the outcome was clearly not in their favor.
Which of these franchises has had more success?
Over the long run, there may not be a team in the history of the NBA that can match the overall success that the Los Angeles Lakers have had. That is not a knock on the Dallas Mavericks, who have done plenty of great things in the NBA throughout their history. But when being compared to the mighty Lakers, historical comparisons don't typically end favorably for the opposition.
Who is the best player in each team's history?
For the Los Angeles Lakers, there are a lot of names to choose from. Kareem Abdul-Jabbar, Magic Johnson, Kobe Bryant and LeBron James are all logical choices. For the Dallas Mavericks, the list is a little shorter, with Dirk Nowitzki likely being the top choice to be considered the best player in the history of the Mavs.
Lakers vs Mavericks Predictions
Each season, the Dallas Mavericks and Los Angeles Lakers take the floor against one another. And each season, there is a chance to turn a profit making predictions on their games against one another. In order to do that, our predictions look at everything from previous games between these teams to stats from the regular season and postseason. This allows us to make betting picks that our readers can use to their benefit.
Mavericks vs Lakers Against the Spread Predictions
Betting on the NBA against the spread is the most common type of NBA betting. In the case of the Dallas Mavericks and Los Angeles Lakers, it is also a way to make an already evenly matched series even more so. The point spread adds points to the score of the underdog or subtracts points from the score of the favorite in an attempt to make the game as even as possible.
Of course, it stands to reason that a bigger point spread means a bigger perceived gap between the Dallas Mavericks and Los Angeles Lakers. But no perceived talent gap can guarantee a result in this market.
LA Lakers vs Mavericks Over/Under Betting
NBA games feature some of the most gifted offenses in all of sports. And the Dallas Mavericks and Los Angeles Lakers are no strangers to putting up plenty of points in their own right. Over/under betting on Mavericks vs Lakers contests requires bettors to predict just how many points these teams will score in a given game.
It should be noted that even the best offensive team in the league can have a poor offensive day, and the worst offensive team can have a huge day. Advanced metrics and individual matchups are often a better indicator of those things than season averages.
Dallas Mavericks vs Lakers Moneyline Predictions
In the moneyline market, bettors only have to figure out one thing. That thing is which side is going to win each game between the Los Angeles Lakers and Dallas Mavericks. Mavericks vs Lakers has been an incredibly competitive series of games historically. Therefore, picking a winner in those games can be a challenge.
But bettors who can think about this game in a context that doesn't put too much weight into the past can succeed in this market. Focusing on things like injuries and the current schedule for each side are more advantageous than looking at historical trends involving each team.
The odds for Lakers vs Mavericks depend on a multitude of factors. The most important of those factors is whether each team has their regular group of players on the floor, as injuries and other absences can have a big impact on who is favored. The schedule for each side is also very important here, as back to backs and long road trips can leave teams at less than their best.
Live Streaming Mavericks vs Lakers
Those who wish to watch the Los Angeles Lakers and Dallas Mavericks to battle have plenty of options at their disposal. Lakers vs Mavericks can be viewed through several live streaming platforms, including NBA League Pass, YouTube and Hulu.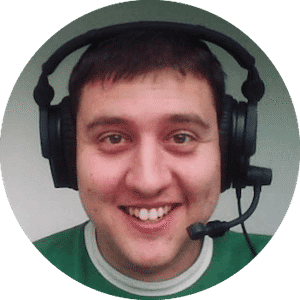 Jay Sanin
Jay Sanin is a sports writer and broadcaster from Albany, NY. He has covered sports betting and the gambling industry since 2013.